'Selling Sunset': Who Is Emma Hernan's Flirty Friend Micah?
Sure, Selling Sunset is ostensibly about real estate. But fans tune in for two main reasons: drama and romance. When it comes to the latter, a major relationship ended during Season 5.
Chrishell Stause and Jason Oppenheim called it quits, and Stause announced her relationship with Australian singer G Flip during the reunion episode. Could the budding relationship between another Oppenheimer Group agent, Emma Hernan, and her client, Micah McDonald, fill the void for the next season?
Emma Hernan quickly became a fan favorite on 'Selling Sunset'
Emma Hernan was one of two new agents to join Selling Sunset for the fourth season. She'd already worked with the Oppenheimer Group for three years at that point. Fans quickly noticed her natural charisma, so why did it take so long for her to officially join the cast?
ET Online reports that off-screen clashes with Christine Quinn made her "hesitant" to appear on-screen. Both shared differing stories about what exactly happened. It boils down to a confrontation over Hernan's ex-fiancé, who also had a relationship with Quinn for a time. That made for season four drama. But it appears to be a real point of contention between the two off-camera.
That aside, Hernan was always a strong candidate for both her job with the Oppenheimer Group, and Selling Sunset. She has been a day trader since her teen years. She also owns and operates an empanada brand, Emma Leigh & Co. And she happens to be single, which makes for some exciting moments on the show. Enter: Micah McDonald.
Sparks flew when Hernan met client Micah McDonald
McDonald, an entrepreneur, was looking for a home in Beverly Hills when season five of Selling Sunset was filming. Hernan was up to the task. She wasn't looking for a romantic relationship at the time — certainly not with a client, Bustle reports. That stance was tested when she hit it off with easygoing McDonald.
The two went on a date, enjoying a mezcal tasting on-camera. After recurring flirty encounters throughout the season, they got even closer. The literally steamy finale has the two enjoying a date that ends with a dip in a hot tub.
It wasn't the most drama-filled season of the show so far. These first steps between Hernan and McDonald ended up being one of the most talked about aspects of the season. But will this romance continue into the sixth season, or will Hernan's past catch up to her?
Are Emma Hernan and Micah McDonald still dating?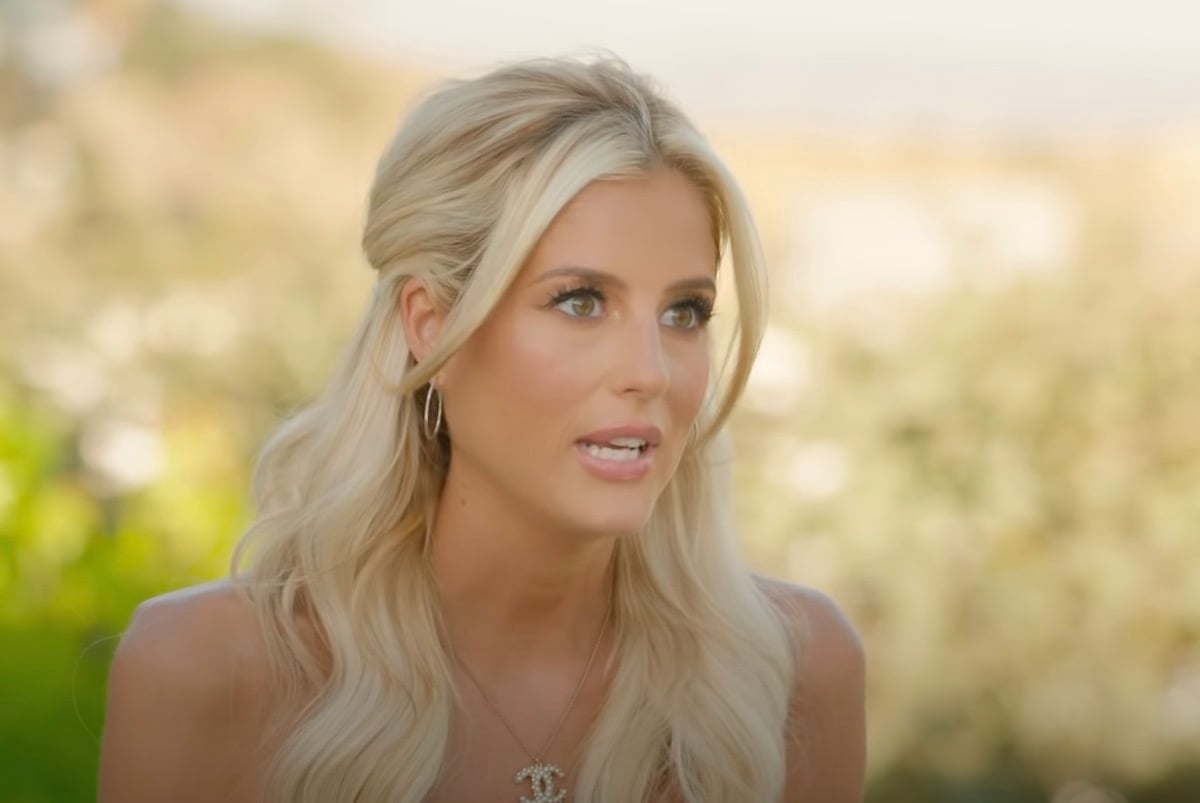 Hernan refers to McDonald as "the full package," according to Sportskeeda. They have similarities, as multi-business entrepreneurs who split time between LA and elsewhere. She returns to Boston multiple times a year; he always touches base with his family and business concerns in Texas.
The show doesn't reveal much about her handsome new love interest's businesses. McDonald is a property developer, bar owner, and career investor. All that, alongside his easy charm, makes it obvious why Hernan is willing to break her personal rules to date him. The only obstacle is likely her ongoing feelings for her ex, Peter Cornell, who still works with the Oppenheimer Group.
The two share a home together, which they're still in the process of selling. They never seem to have a bad word for each other. Hernan casually dropped the fact that she thinks Cornell would like to ultimately marry her. If McDonald has any hope, he'll likely need to wait for her to untangle her complex feelings for her ex.
RELATED: 'Selling Sunset': Emma Hernan Says She Rejected Ben Affleck Before Jennifer Lopez Reunion