'Selling Sunset's Amanza Smith Talks Working for the O Group, Challenges of Home Staging [Exclusive]
Showbiz Cheat Sheet caught up with Amanza Smith to talk about her work at the Oppenheim Group and the challenges of home staging.
Netflix's Selling Sunset follows the agents of the Oppenheim Group, a luxury real estate brokerage in West Hollywood, California. Showbiz Cheat Sheet caught up with one of the O Group's agents, Amanza Smith, to talk about what it's like working for Brett and Jason Oppenheim. During our chat, Amanza also revealed some of the challenges she faces staging homes.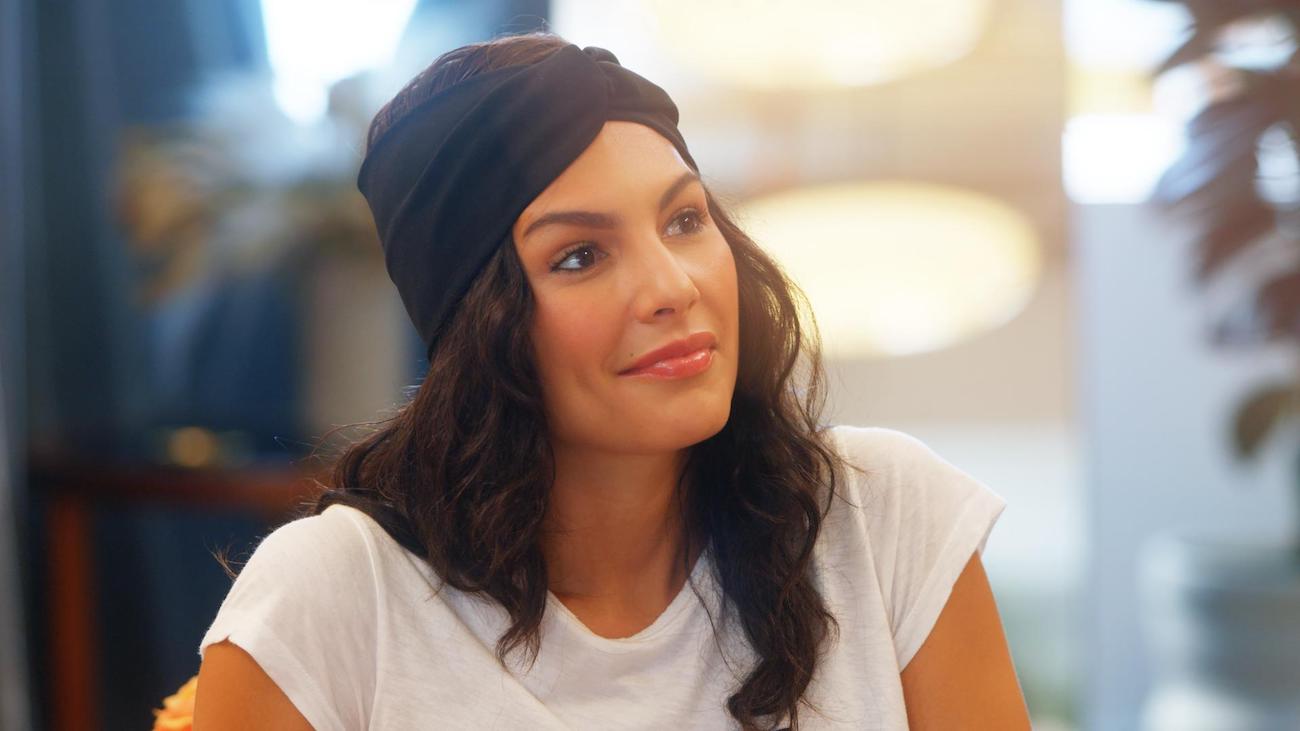 Amanza Smith used to daydream about home design
Speaking with Amanza over Zoom in April 2022, we learned about her start in real estate. "I got into real estate because I was already working for the Oppenheim Group as a stager and design specialist," she said. "When I moved to L.A., I used to drive around through Beverly Hills and just look at the homes. I've always been drawn to looking at beautiful homes architecture." 
From a young age, Amanza knew she wanted to work in the real estate space in some capacity. "I love going on the home tours … it's just as exciting for me to see a multimillion dollar home as probably anybody else watching the show. It's always something different."
Amanza continued: "I have worked a million different types of jobs in my life and … on my lunch breaks, I would go to a home or a furniture store … and I'd always be looking at interiors and things for homes." When her lunch breaks were over, Amanza said it was "a pain in the a**" to have to go back to her desk job. Now, she doesn't have that problem.   
Working at the Oppenheim Group 'feels like fun' for Amanza Smith 
As a realtor and home stager, working for the Oppenheim Group is always inspiring to the Selling Sunset star. "It's something that I really enjoy," she told us. "It doesn't feel like work and just feels like fun."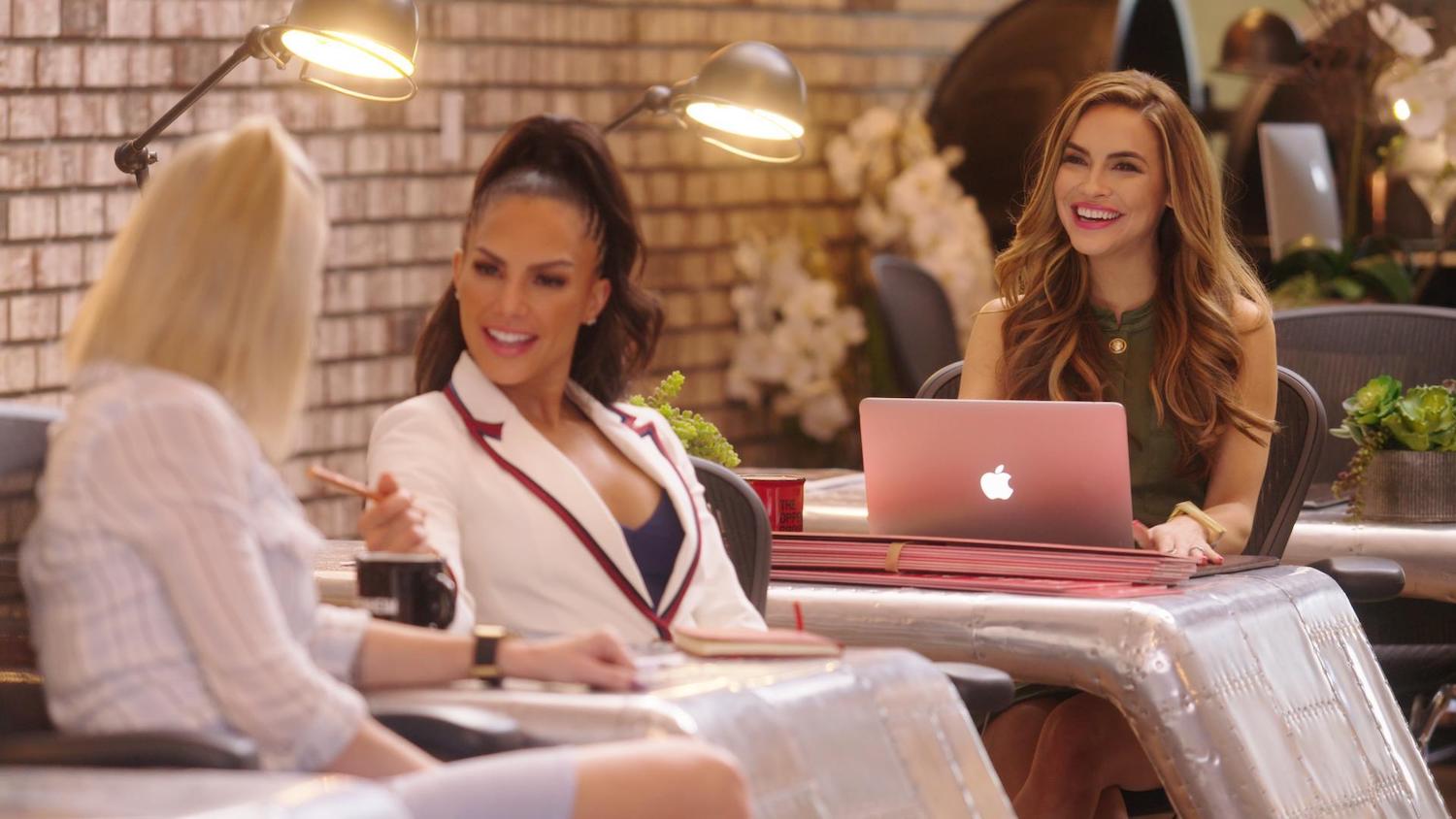 Aside from enjoying her job, Amanza gets to work with some of her best friends. She was friends with Mary Fitzgerald and the Oppenheim twins long before Selling Sunset existed. Now, her friend circle has grown, including Chrishell Stause and several other O Group agents. 
Amanza Smith occasionally runs into challenges while staging homes 
Like any job, there are some challenges Amanza has to face as a home stager. "The hardest part of staging jobs [are] the ones that aren't completely empty," said the Selling Sunset star. "I don't get to just start fresh." 
This is the case when clients want to use some of their own belongings in the staging. "You have to stage around what's already existing; for me, that's the most challenging because I like to have a blank slate so that I can use my own creativity."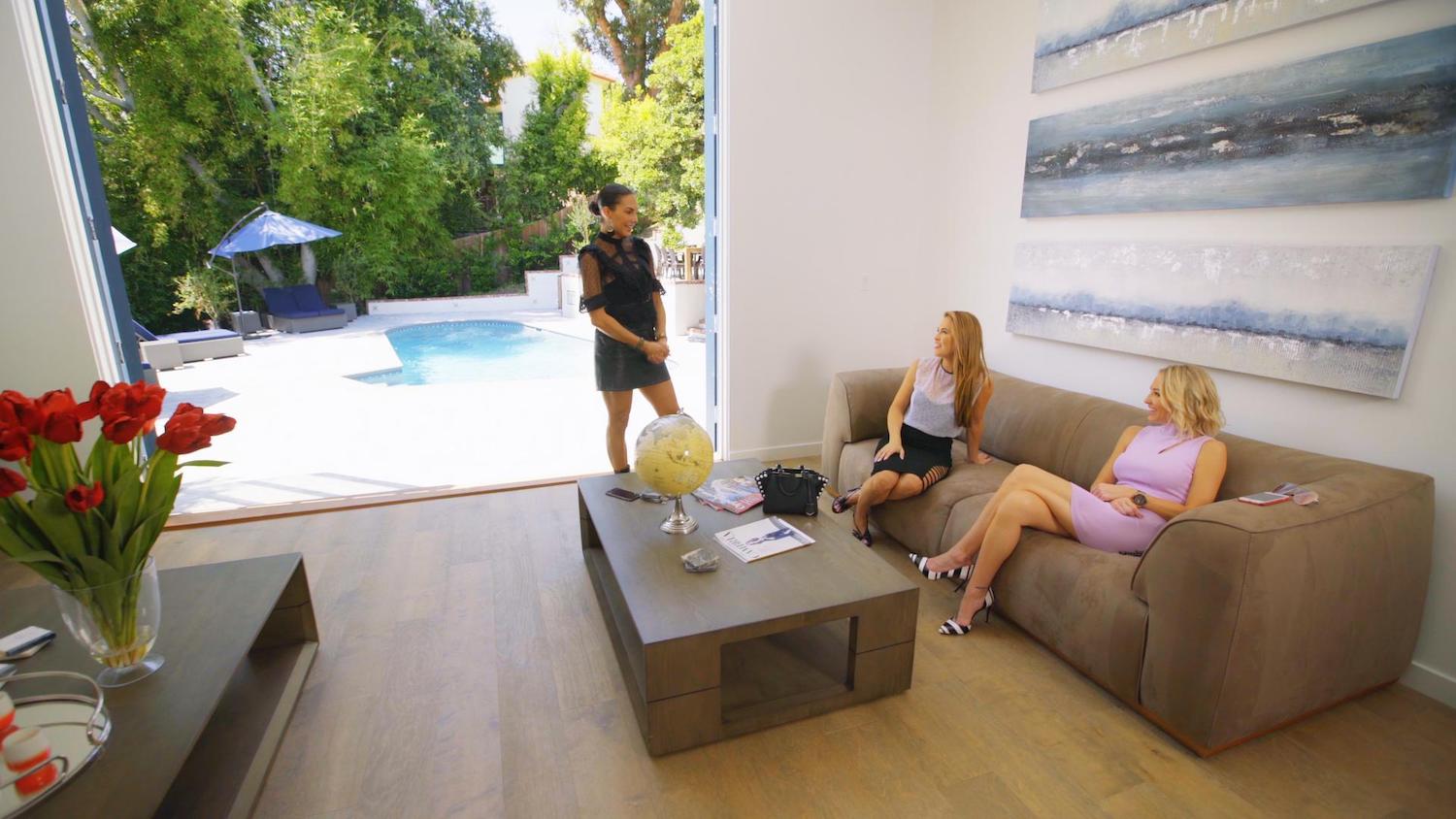 Other times, Amanza has run into a challenge with spaces that are "awkwardly laid out," homes with "architectural changes" and walls that shouldn't be there, or those with "odd-shaped rooms." Amanza clarified: "It's hard to stage things that don't really make sense spatially." Despite the challenges she sometimes faces at work, Amanza always makes homes look glamorous and ready to sell. 
See more from Amanza in season 5 of Selling Sunset on Netflix.