Selling Sunset's Maya Vander Was Disappointed the Storyline Stuck to the Peter Cornell Drama – and Not Real Estate (Exclusive)
Maya Vander would have liked to have seen a more real estate drama on Selling Sunset Season 4 and a little less about the whole Peter Cornell storyline.
One Selling Sunset Season 4 storyline followed the fallout between Christine Quinn and newcomer Emma Hernan over an engagement they both had to Cornell at one point in their lives. Vander recently told Showbiz Cheat Sheet she and other agents would have loved to have seen more about their business than personal life drama – something that occurred years ago.
Why was the 'Selling Sunset' Season 4 drama all about Peter Cornell?
"I didn't understand honestly why everybody was so passionate about this," she said about the Cornell storyline. "I get it, Christine claimed she was engaged. You know, everybody thinks she wasn't. I was in Miami when she claimed she was engaged. So I don't know what happened really."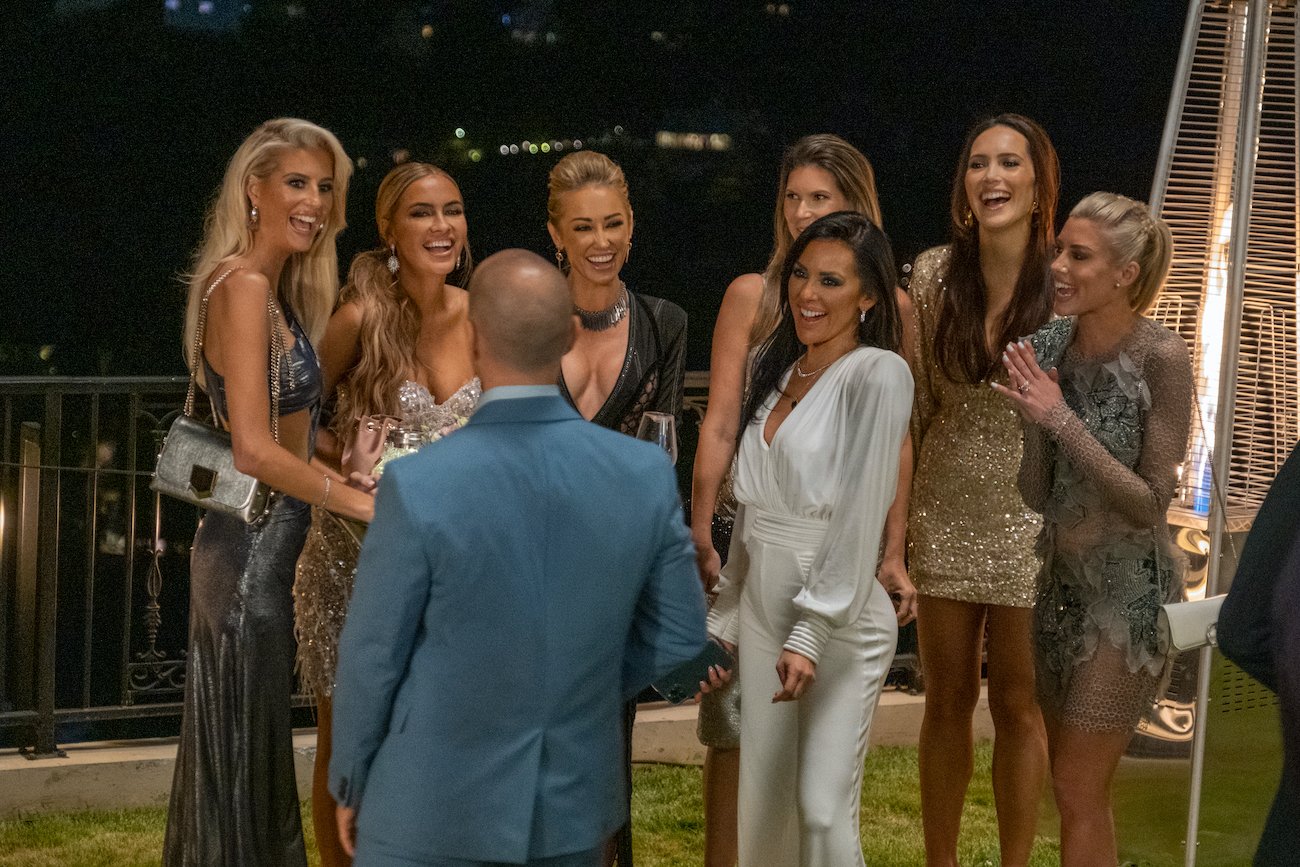 "But it's interesting because look, Christine is married with a baby now," she said. "I mean, the guy that it happened with was five years ago, who cares? But production really stuck on that storyline, and I guess it did make people get upset, including Mary [Fitzgerald] and Heather [Young]."
Maya Vander says there's plenty of real estate drama
"And it kind of took off, too like the conversation one after another about this whole topic," Vander remarked. "Which I get it. It's funny, juicy who is telling the truth? Who is not?"
"But also what about the real estate?" she wondered. "I always tell people there's so much drama involved in business with real estate. So I was a little disappointed, honestly, with when season four came out that it was literally all about that. And I feel like everybody from the cast, including me. Including Christine."
"So, you know, I was trying to stay obviously as neutral as possible," she said. "I do real estate full time and it's not for me to get into the drama too much. First of all, when you pick any one side and you express your opinion, you have to be very careful. It's also my credibility as an agent."
She also said some of the dispute was left on the cutting room floor. "So I was there and I said more things, but obviously production doesn't show everything," she continued. "I've known Christine for a very long time, and I met Emma when we started filming. So it was really the first time when she walked into the office and we asked all these questions liked where are you from, what do you do? And we didn't know much about Emma. And I could tell that I really liked Emma. So it's been tough to film a couple of scenes."
Maya Vander seen running back and forth between Christine Quinn and Emma Hernan
"One of them in particular, was the boat party when everybody was pretty much not a fan of Christine and I was the one with Vanessa [Villela]," she recalled. "And it was kind of like sitting there trying to be as neutral as possible. And then we shot the next day and I had to tell Christine what happened on the boat party because, you know, it's tricky with production."
"Because I don't want to get into the drama, but let's say I would tell Christine what happened. Then she would watch the show. And then she would say, 'Why didn't you tell me that you guys filmed this?' So it's a very tricky situation. And then I have to say it on camera. And it looks like I'm running back and forth and telling what happened. But it's part of being on TV. And the whole Christine and Emma thing did make me a little bit uncomfortable because I love Emma. And Christine obviously, I've known for a long time, she's a friend. But you know, sometimes it is what it is."
Selling Sunset Season 4 is currently streaming on Netflix.