'Selling Tampa': Meet Allure Realty's Agents and Stars of the Netflix Series
The realtors of Allure Realty are now the stars of Netflix's latest reality series Selling Tampa. The Selling Sunset spinoff giving fans of luxury real estate more property eye candy. But the Netflix series is also dishing on plenty of drama. Meet the real estate agents who work at Allure Realty in the Netflix docu-soap Selling Tampa.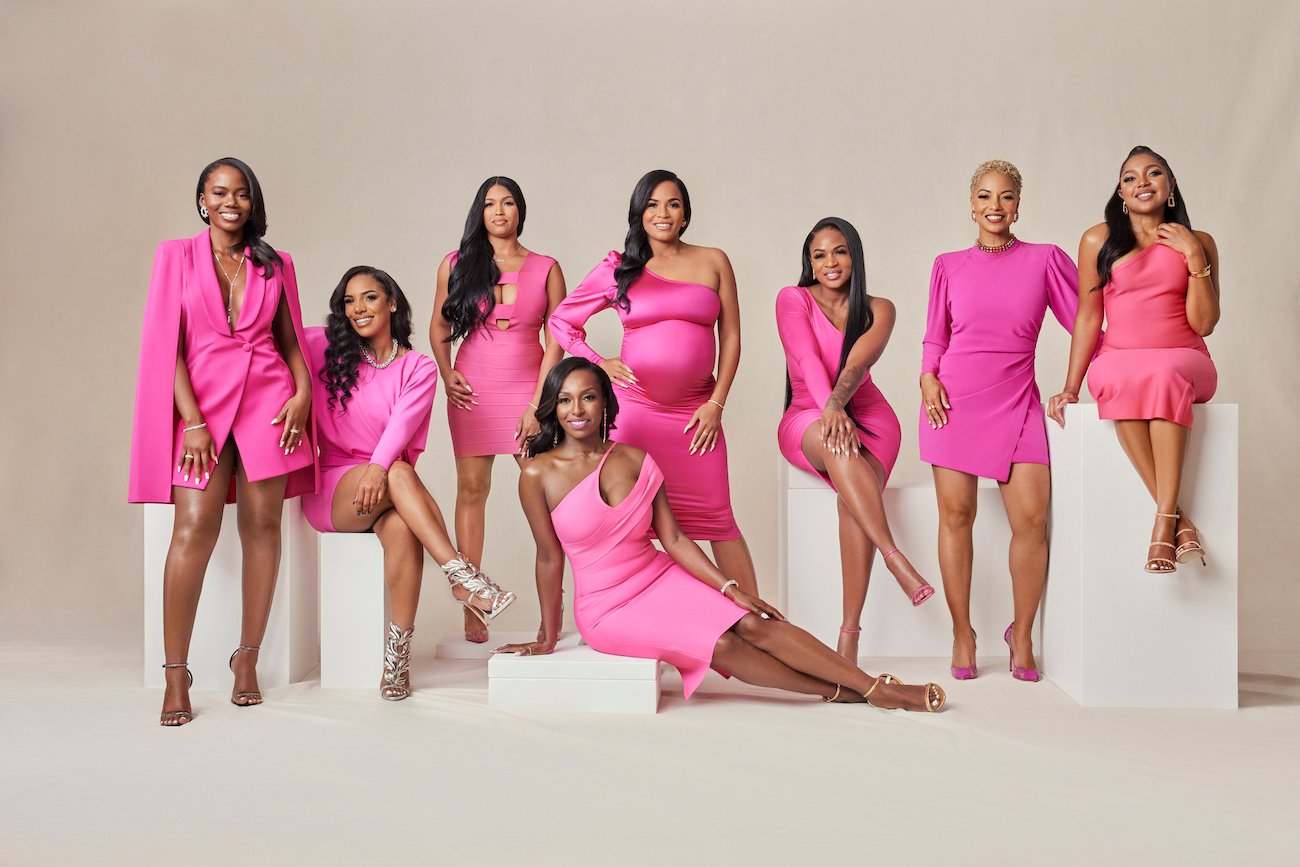 Sharelle Rosado owns Allure Realty
Sharelle Rosado is the founder and CEO of Allure Realty. The Tampa Bay brokerage is the focus of Selling Tampa. According to Allure's site, Rosado founded the luxury real estate firm in 2019. 
Before becoming a broker and real estate agent, Rosado was a paratrooper in the United States Army. Now, Rosado manages a team she refers to as "highly trained professional, glamorous women of color [who] specialize in brokering real estate transactions for high profile clients."
Allure Realty has experienced success since 2019. In fact, the brokerage has had so much success that Rosado expanded into the Miami and Charlotte real estate markets. 
Outside of real estate, Rosado is in a long-distance relationship with retired NFL player Chad Ochocinco Johnson. The two connected after she slid into his DMs. She is also the mother of three children from a previous relationship and says she has to work to support their "bougie lifestyles."
'Selling Tampa' stars from Allure Realty and their Instagrams
Rosado leads a team of female real estate agents at her Tampa brokerage who are now the stars of Netflix's Selling Sunset spinoff. Among the cast of Selling Tampa are: Juawana Colbert, Rena Frazier, Colony Reeves, Anne-Sophie Petit-Frere, Karla Giorgio, Tennille Moore, and Alexis Williams. 
Allure Realty's realtors serve up plenty of drama in 'Selling Tampa'
In season 1 of Selling Tampa, Petit-Frere and Reeves refer to themselves as the "nieces" of Allure Realty, calling their older colleagues their "aunties." Meanwhile, the Allure Realty agents have nicknamed Colbert "HR" — she's also a "glam-ma!" Since the agency doesn't have a human resources department, Colbert is Rosado's right-hand-woman who keeps the team in line. 
RELATED: 'Selling Sunset' Season 4: Davina Potratz Addresses Fans Who Say Christine Quinn Faked Her Pregnancy [Exclusive]
Similar to the real estate seen in Selling Sunset, there are plenty of multi-million dollar homes for fans to feast their eyes upon. But Selling Tampa doesn't shy away from the drama between colleagues either. Selling Sunset fans will love the tension that arises when Rosado changes the commission structure. Plus, the Selling Tampa cast spills plenty of tea about their relationships and personal lives outside of real estate. Of course, season 1 ends on a cliffhanger that will leave fans wanting more.
Watch 'Selling Tampa' on Netflix beginning Dec. 15, 2021
Selling Tampa premieres on Netflix on Dec. 15, 2021. As Netflix describes: "this all-Black, all-female real estate firm has its eyes set on dominating the Suncoast." Similar to the cast of Selling Sunset, the women of Allure Realty are equally as fun as they are fiercely ambitious. What's more, all of them are vying to be on top of the lavish world of luxury waterfront real estate.
Meet the women of Selling Tampa beginning Dec. 15, 2021. Plus, stay tuned to Showbiz Cheat Sheet for all the latest on the Selling Tampa cast. 
RELATED: 'Selling Sunset': Mary Fitzgerald Teases Her Relationship With Christine Quinn in Season 4 [Exclusive]