Selma Blair Played 12 Years Younger in 'Cruel Intentions' After Giving the 'Smartest Audition'
The 1999 movie Cruel Intentions jump-started the careers of some then-up-and-comers. The film, about a group of wealthy teenagers at a Manhattan prep school, starred Sarah Michelle Gellar, Reese Witherspoon, Ryan Phillippe, and Selma Blair. 
Gellar, who played Kathryn, was already well-known thanks to her hit series Buffy the Vampire Slayer and her role in I Know What You Did Last Summer. Phillipe, who played Sebastian, was known for the same movie. At the time, Witherspoon was Phillipe's girlfriend, and he helped writer and director Roger Kumble convince her to take the role of Annette. 
And then there was Blair as Cecile, who was relatively unknown before Cruel Intentions. So how did she land the role?
Selma Blair was 12 years older than her character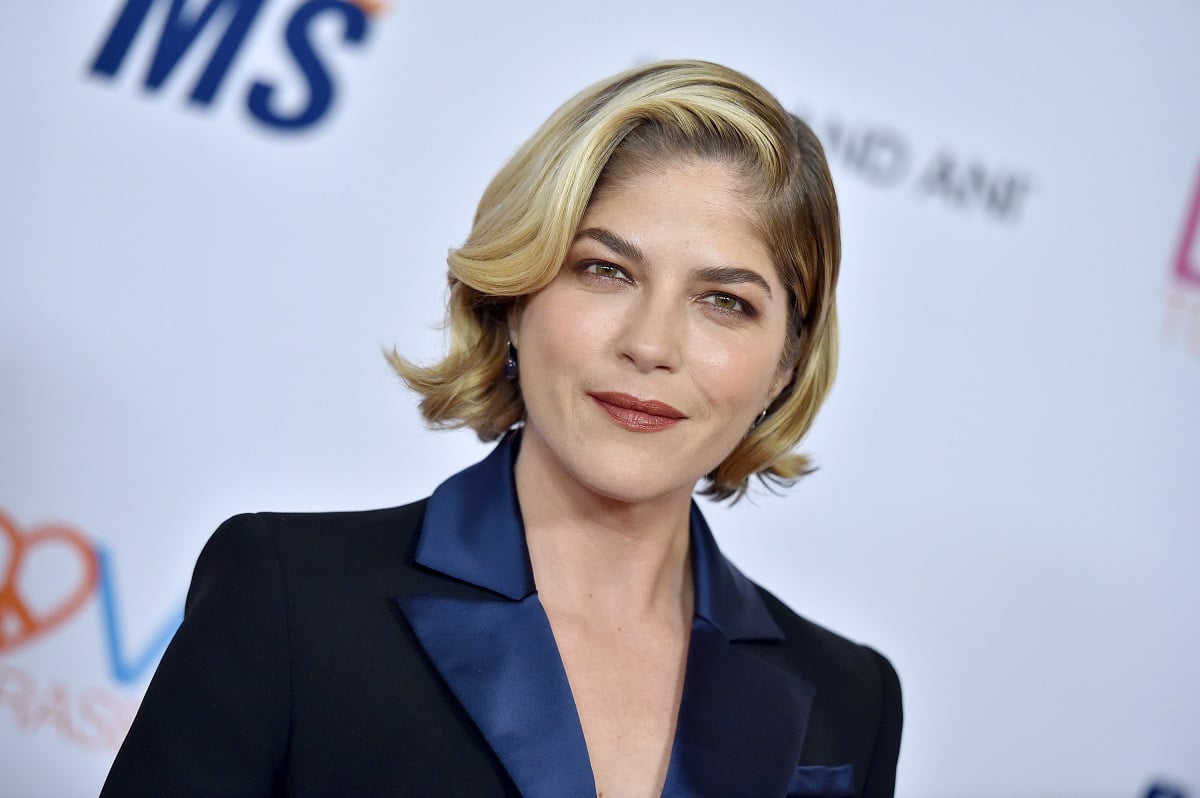 Witherspoon, Phillipe, and Gellar were all older than their Cruel Intentions characters. Gellar was 21, Phillipe was 25, and Witherspoon was 22.
But the oldest actor playing a high school student was Blair, who was 27. Although she was 12 years older than her character, Blair played the perfect Cecile, after a fantastic audition.
"It was the smartest audition I've ever seen in my career," Kumble recalls. "I remember Selma came in and I said, 'How old are you?' And she goes [in Cecile's bratty voice] 'How old are you?'" Kumble told Cosmo. "And she was so obnoxious and I couldn't get it out of my head. She came into the audition as the character and didn't show me that there was Selma; I said, 'This is the person.'"
The dark and sexual nature of 'Cruel Intentions' called for older actors
There was a reason that high schoolers did not play the twisted characters in Cruel Intentions. 
Kumble said, "I remember having to ask all the actors coming in how old they were because that scene [when Ryan's character, Sebastian, gets Selma's character, Cecile, drunk, and then goes down on her] is, for lack of a better word, rape. So we were like, 'All right, we're gonna shoot this. It's going to be dicey if we get away with it. But we can't have an underage girl.'"
Cruel Intentions was a scandalous movie at the time and was given an R rating. Many didn't want anyone under 18 seeing it, let alone acting it. 
"And there were signs in the theaters saying, 'No one under 17, especially for Cruel Intentions.'" Kumble explained. "I should have taken a photo of it. All the sex that went on in that movie — they did not want the kids to see it."
'Cruel Intentions' was just the start of Selma Blair's career
After Cruel Intentions, Blair did another hit movie with Witherspoon, Legally Blonde. She then went on to star in the big-budget fantasy films Hellboy and Hellboy II: The Golden Army. 
She continued with movies and TV, even playing Kris Jenner in The People v. O.J. Simpson: American Crime Story.
In 2018, the actor revealed that she was diagnosed with multiple sclerosis. Despite this, she was a contestant on Dancing with the Stars in 2022. She was a favorite on the reality show but left the ballroom after MRI results showed "intensive bone trauma and inflammation among rips and tears."