'Selma' Highlights Rep. John Lewis' Early Civil Rights Activism, Here's Where You Can Watch the Celebrated Film
The 2014 Academy Award-winning film, Selma, is based on the pivotal 1965 Selma to Montgomery voting rights marches. Directed by Ava DuVernay, the historical drama also highlights the determination and courage of the late civil rights icon, Rep. John Lewis. 
After standing side-by-side with Dr. Martin Luther King Jr., the Georgia Congressman dedicated his life to service and justice. His early activism has been immortalized in Selma — here's a breakdown of the movie, how Rep. Lewis felt about it,  and where to watch it.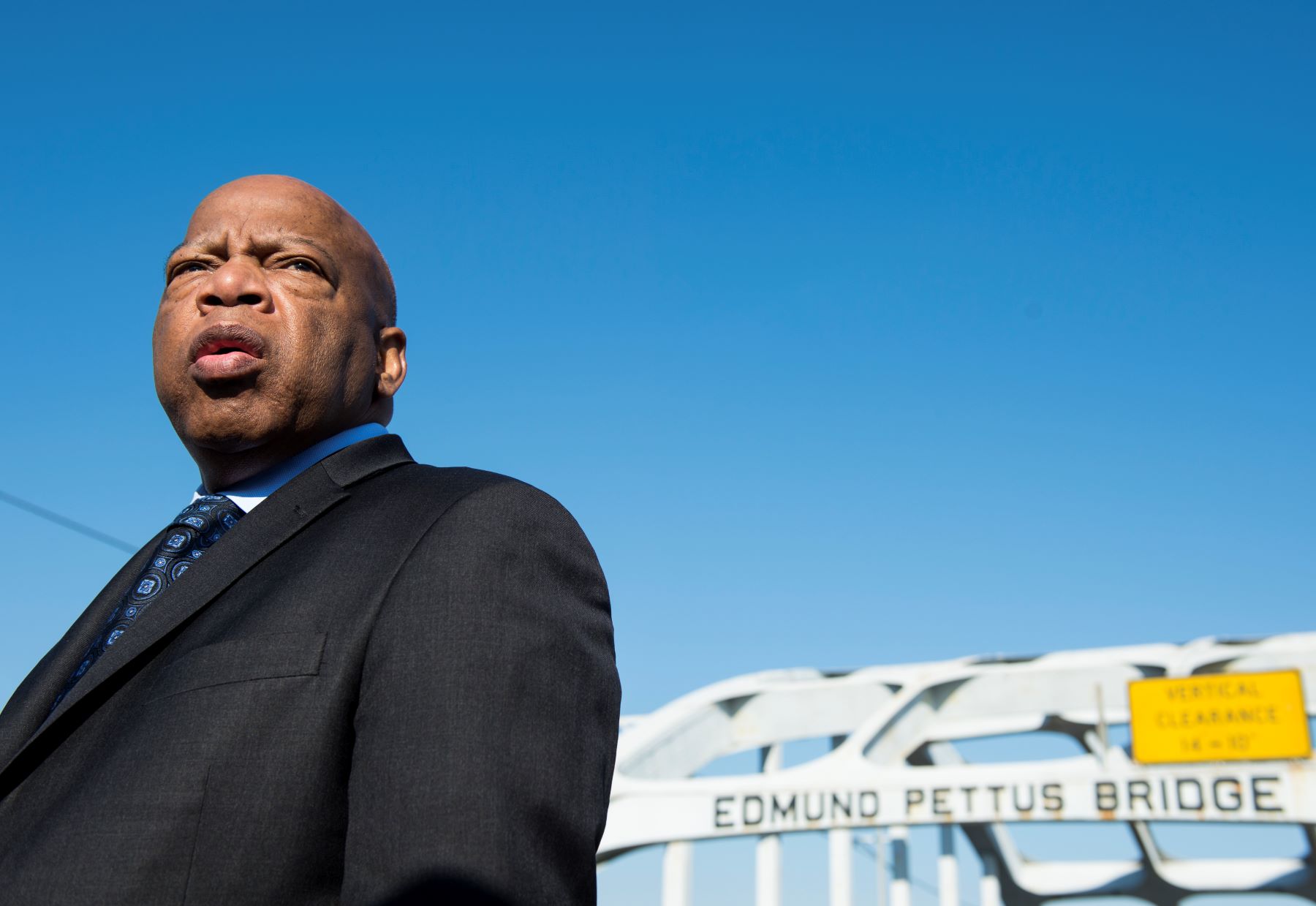 'Selma' highlights the 1965 Civil Rights Marches
Selma is centered on the 1965 Alabama protests led by civil rights activists James Bevel (Common),  Dr. Martin Luther King Jr. (David Oyelowo), John Lewis (Stephen James), Ralph Abernathy (Coleman Domingo), Hosea Williams (Wendell Pierce), and Andrew Young (Andre Holland). The film comes from writer Paul Webb and director Ava DuVernay. When talking to  Rolling Stone in 2015, DuVernay revealed how inspiring it was to have legends like Rep. Lewis and Andrew Young visit the set during filming.
"[It was] so cool, and it easily could not have been if they were grouchy curmudgeons, but there's still a spark about them," she said. "These are our greatest minds, our greatest radicals. Time has not done them in. If you look John Lewis in the eye and he's talkin' to you about something, you're like, 'Uh huh, let's go do it!'"
 Rep. John Lewis praised 'Selma'
In a 2015 op-ed for the LA Times, Rep. Lewis praised Selma and called it a work of art. "It conveys the inner significance of the ongoing struggle for human dignity in America, a cornerstone of our identity as a nation," he wrote. "It breaks through our too-often bored and uninformed perception of our history, and it confronts us with the real human drama our nation struggled to face 50 years ago."
The congressman also addressed the controversial portrayal of President Lyndon B. Johnson in the film. He called Johnson a "great" president but said that the marches were solely inspired by the people of Selma and their will to win the right to vote.  
"This film is a spark that has ignited interest in an era we must not forget if we are to move forward as a nation," Rep. Lewis wrote. "It is already serving as a bridge to a long-overdue conversation on race, inequality and injustice in this country today. It may well become a touchstone, a turning point for another generation of activists who will undertake the next evolutionary push for justice in America."
Here's where to watch it
If you're interested in watching Selma, there are a few streamers you can turn to. The film is available to rent or purchase on Amazon Prime Video, Google Play Movies, iTunes, Vudu, and Youtube. On most of these streaming platforms, the HD versions of Selma are $3.99 to rent and $14.99 to purchase.