Serena Williams' Affordable Beauty Routine Will Keep You Fresh, Even at the Gym
Not only is Serena Williams a prolific and successful athlete, but she is also a businesswoman with her own line of clothes and jewelry.
Serena Williams is one of the most successful tennis players in history. She has over 73 singles titles and 23 Grand Slams in singles, add in her doubles stats and there are even more wins.
Not only is she a prolific athlete, but she is also a businesswoman with her own line of clothes and jewelry. She also empowers other female entrepreneurs by investing in new startups via Serena Ventures. Williams has over a dozen corporate sponsors and is a proud mother and wife.
Williams certainly has a full plate, but she still finds time to adhere to a strict and lengthy beauty routine, and she's very open about sharing her routine with fans.
Serena Williams uses a lot of coconut oil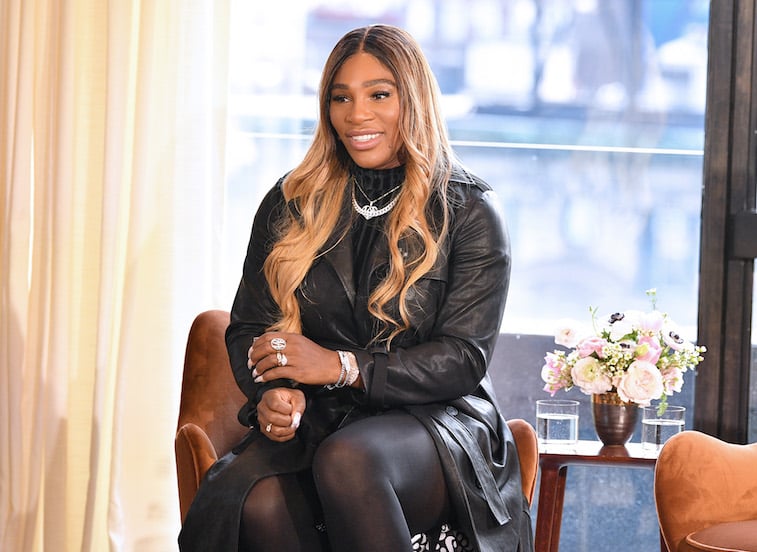 In her 2019 video for Harper's Bazaar, Williams walked viewers through her nightly beauty routine. She started off with raw organic coconut oil and, as she put it, "slathered "it all over her face to remove her makeup.
She washed it off with a makeup sponge and then repeated the process once more to be sure she removed everything. She mentioned that she uses it not only on her face, but the rest of her skin and her hair as well.
The use of coconut oil for skin, in general, is a hotly contested topic. Some users swear by it, while some estheticians say it shouldn't be used on the face because it clogs pores and leads to acne. While the jury is still out on its use for various skin types, for Williams there seem to be no issues, as she said herself that she never gets acne.
After the coconut oil came several additional steps of masks, serums, and more.
Serena Williams has a vast collection of beauty products
William's Harper's Bazaar video wasn't the only time she showed off her nighttime routine. She also has a collection of Instagram stories titled "S Beauty" where she goes through a slightly different nightly routine.
"I have masks everywhere. Everywhere!" she says as the camera shows a stack of masks on her bathroom counter, then pans over to a cabinet with labeled drawers full of beauty products. One draw is all face masks. "I'm a beauty freak. Freak!" she adds.
As the video continues she shows off and gives shout-outs to some of her favorite products. She says she likes to try everything and usually sticks to products for about a year when she likes them.
Brands that she featured in both beauty videos include MZ Skin eye treatment masks and collagen activating eye complex, as well as Vine Vera vitamin C serum and eye serum.
Most of the MZ Skin products are over $100 and many of the Vine Vera products run well over $200. While Williams has earned over $92 million in tennis prize earnings alone, the rest of us may have a harder time affording that part of her beauty routine, but we can afford some face masks, a little coconut oil, and William's go-to eyeliner.
Serena Williams' favorite eyeliner is sweat proof and very affordable
Williams swears by a waterproof eyeliner that costs only $8, made by Milani, which can be found in just about any drug store or superstore. "That's my go-to. I still have some on from the other day—that's how long it lasts!" she said.
She also uses Secret's clinical strength deodorant to help keep her sweating in check whether she's in the gym, on the court, or running around the house.
Williams is currently partnering with Secret to bring attention to and study gender inequality in sports. She told Women's Health magazine: "We're still trying to get equal prize money in the grand tournaments. Maybe something we'll learn about in this study is how to have the biggest voices in the room. It's a long fight, we just gotta keep working on it."