Serena Williams and Alexis Ohanian Thought They Had Nothing in Common When They First Met
Serena Williams' tennis career has been one of the great stories in modern American sports. She started playing tennis when she was three years old and through years of hard work, talent, and dedication, she rose to the top of her profession. She is, quite simply, one of the best athletes to ever live. It's a story so good, it's almost a fairy tale.
But that isn't the only fairy tale Williams has experienced. Her relationship with her husband, Alexis Ohanian, has also been something right out of a storybook. But it wasn't always that way. Let's take a closer look at their relationship, how it started, and how they thought they had nothing in common when they first met.
Who is Alexis Ohanian, Serena Williams' husband?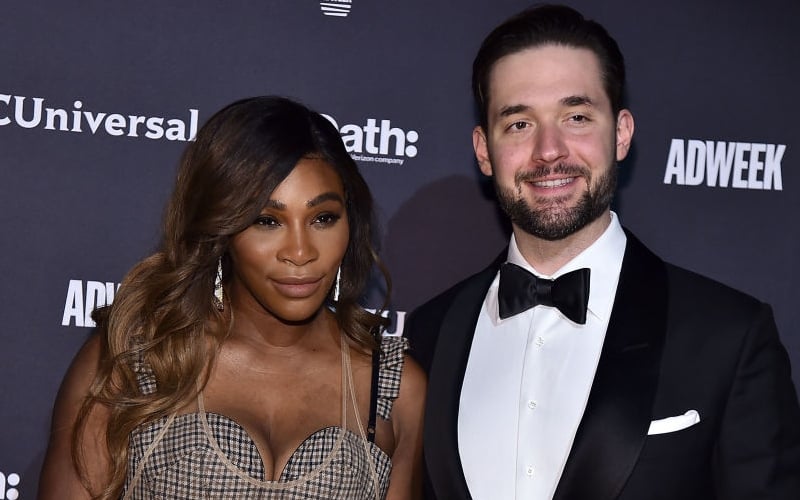 Born in Brooklyn and raised in Baltimore, Maryland, Ohanian is a venture capitalist. He co-founded the company Initialized Capital and also co-founded Reddit, one of the most popular websites on the internet. He's also written a bestseller titled Without Their Permission.
Ohanian serves on Reddit's board of directors currently. He attended the University of Virginia and upon graduation in 2005, co-founded Reddit alongside his partner Steve Huffman. Within a year they sold the incredibly popular site to Conde Nast.
Ohanian came back to Reddit as an executive in 2015, where he has overseen it becoming the third biggest website in the U.S. and the sixth biggest in the entire world. Ohanian has given a TEDTalk and has been twice named to Forbes "30 Under 30" list in consecutive years. 
Serena Williams and Alexis Ohanian's dating lives before they met
Before Williams and Ohanian fairy tale romance commenced, both were either tied to or rumored to be tied to others. Williams dated the rapper Common until 2010.
In August 2015, speculation began to grow that she was dating Drake when the two were seen out together in Cincinnati for a dinner. He also attended the U.S. Open that summer to cheer Williams on.
Despite the mounting evidence of a potential match, Williams assured everyone that the two were just friends. She even referred to Drake as her "lucky charm." 
As for Ohanian? Prior to meeting Williams, his relationship with college sweetheart, microbiologist Sabriya Stukes, had just ended.
How Alexis Ohanian and Serena Williams' met
Both Williams and Ohanian are both clearly successful, but how did they meet?
The pair went on their first date prior to the 2015 French Open. Ohanian attended the tournament as her guest after Williams invited him to Paris. Before tournament play started, the two took a six-hour walk together around the city.
There were no outward signs of a brewing relationship, though Ohanian did make a supportive Instagram post for Williams at the 2015 U.S. Open. From then on, Ohanian was a regular presence at Williams' matches. Eventually, they married and had a child together. 
But happily ever after wasn't such a sure thing when they first met. The two met at the Rome Cavalieri Hotel when Ohanian sat near Williams at the pool. Williams and her friends attempted to get Ohanian to leave by saying a rat was near his table.
When Ohanian attended her match at the French Open, she had never heard of Reddit and he hadn't watched per play tennis before. His first social media post about her committed a major faux pas — it was a picture showing Williams in the middle of committing a foot fault. 
It certainly wasn't a storybook beginning, but now it's just a funny story for them to look back on. The two are now madly in love with a beautiful child together. By all accounts, the rocky start worked out just fine for both of them.