Serena Williams Channels Gal Gadot's Wonder Woman in New 'Wonder Williams' Ad
Wonder Woman has always stood among DC's 'big three.' However, she's been gaining even more popularity in the past few years. With Gal Gadot in the long overdue Wonder Woman movie and its sequel, the hero's jumped onto everyone's minds — including tennis star Serena Williams in an ad for DirecTV titled 'Wonder Williams.'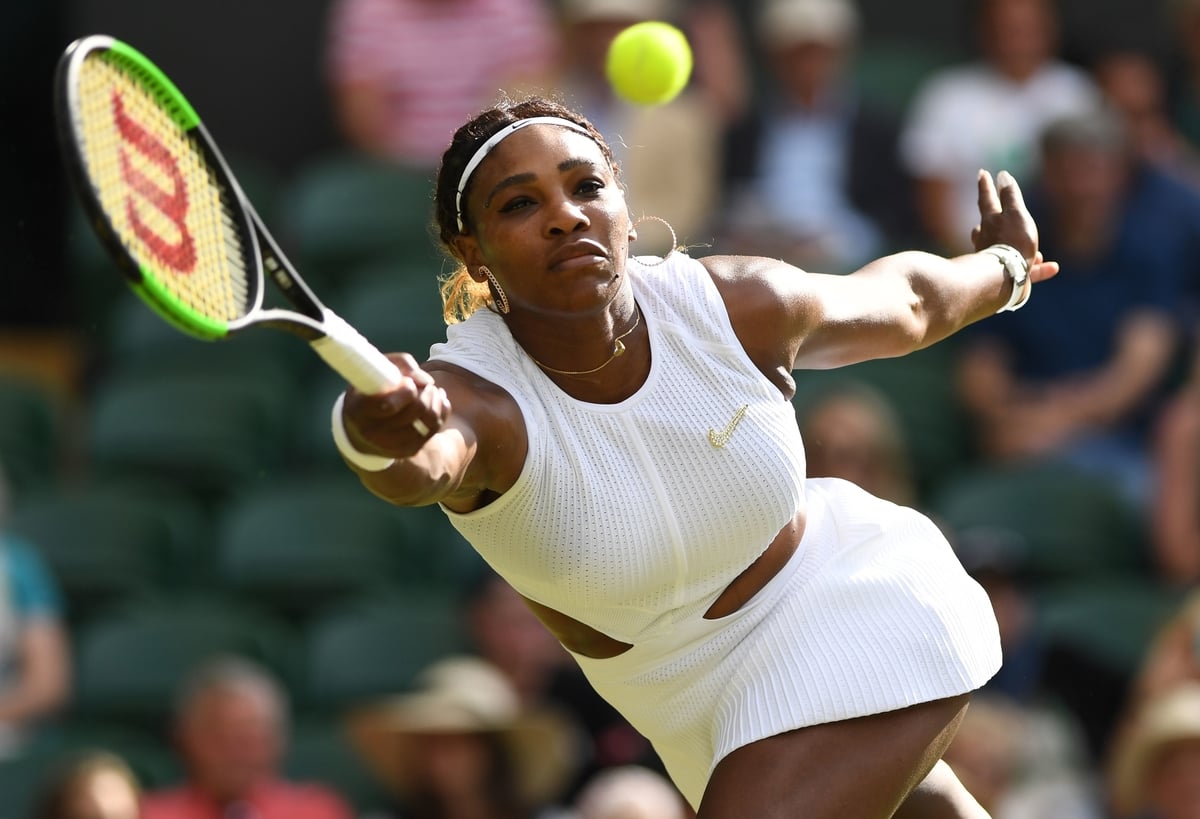 Serena Williams in Gal Gadot's Wonder Woman costume
In the 2017 Wonder Woman film by director Patty Jenkins, the titular hero received some much-needed redesign. First seen in Batman V Superman: Dawn of Justice, her outfit resembled armor.
This armored appearance carried over into the sequel Wonder Woman 1984.
Gal Gadot bursts into an under attack mall to rescue civilians and fight bad guys. It provided an action-packed opening to the film.
The DirecTV commercial advertising its new Stream feature looked to capitalize on the memorable scene. The Stream feature lets viewers watch both live TV and on-demand simultaneously.
The 'Wonder Williams' commercial shows a man switching between a live Serena Williams tennis match and Wonder Woman 1984 quickly, causing the two to fuse.
Serena Williams drops into the mall scene, fulled decked out in the Gal Gadot costume, tiara, and all. This time, instead of wielding a lasso, she appropriately wields a tennis racket.
Ryan Buckley, the agency associate creative director, spoke with Muse on filming the commercial.
"Wonder Woman 1984 is a great vehicle that calls to mind everything we love about a big-budget, popcorn-munching, tentpole film people expect to see offered more and more by their TV provider," Buckley said. "It doesn't hurt that we've wondered once or twice if Serena isn't a real-life superhero herself."
Gal Gadot's Wonder Woman is not the only change in 'Wonder Williams'
As Serena Williams takes on the role without skipping a beat, something else seems different about the scene. Not only has Gal Gadot been replaced, but so too have the enemies she fought.
This time, tennis robots attack the mall.
With her powered-up tennis racket, Serena Williams dispatches the small robots quickly.
However, one of her stray balls ushers in another famous tennis cameo. All John McEnroe wanted was to enjoy his food court meal in peace. The tennis balls knock his red drink all over his food and down his white shirt.
Some casualties are just unavoidable.
The 'Wonder William' hero hits one last ball at a giant tennis robot, causing it to explode.
Confused, the watchers comment that they don't remember that part of Wonder Woman 1984.
Serena Williams on filming the 'Wonder Williams' commercial
Serena Williams shot to popularity through tennis. However, she and her sister, Venus Williams, may get a new kind of popularity soon.
King Richard stars Will Smith alongside the two sisters in a biographical drama about the Williams sister's father, Richard Williams.
Seeing where King Richards takes the tennis stars next might mean 'Wonder Williams' marks a significant shift for Serena Williams.
"I'm always juggling my priorities as a mom, athlete, and designer so I am a big fan of products like DirecTV Stream that help make my life more simple. I had so much fun playing Wonder Woman for this exciting campaign that showcases the uncomplicated and simplified TV experience of Direct TV Stream," Williams said to Next TV.
Who knows, maybe one day Serena Wiliams could wear Gal Gadot's Wonder Woman costume in her own movie.
RELATED: How Old Is Serena Williams and Who Is She Married To?