Serena Williams Gave Meghan Markle the Best Advice for Dealing With Fame
Former Suits actress and Duchess of Sussex Meghan Markle has, unfortunately, been up close and personal with the fame monster since she began her relationship with now-husband Prince Harry. She's faced overly assertive paparazzi and particularly nasty internet comments (more on both later). Thankfully, through it all, she's had best friend and world-famous tennis player Serena Williams to lean on.
Prior to the wedding, Williams gave Markle some much-needed advice on how to deal with fame (page 5). Read on to hear what Williams had to say, and how the sentiment ties in so well with the unique friendship the two have built.       
1. Williams and Markle became fast friends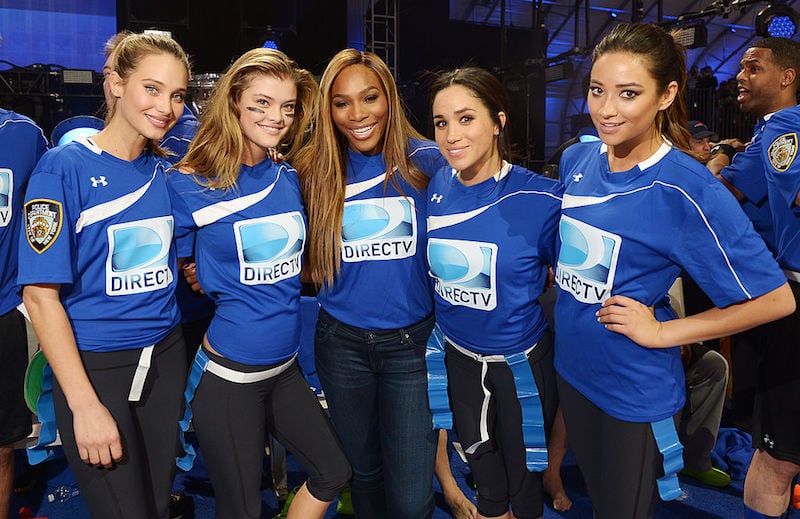 It all began with a game of flag football. The two both played in the February 2014 DirecTV's Celebrity Beach Bowl and connected right away.
Markle later commented on the instant connection she felt with Williams on her lifestyle website, The Tig (which she has since retired from): "We hit it off immediately, taking pictures, laughing through the flag football game we were both playing in, and chatting not about tennis or acting, but about all the good old fashioned girly stuff."
She mentioned that Williams quickly became a confidante whom she would text when traveling, a friend she was excited to support in all of her endeavors, and a down-to-earth chick she was able to grab lunch with.
Next: Here's how Markle supports her pal.
2. Markle is Williams' biggest fan on the court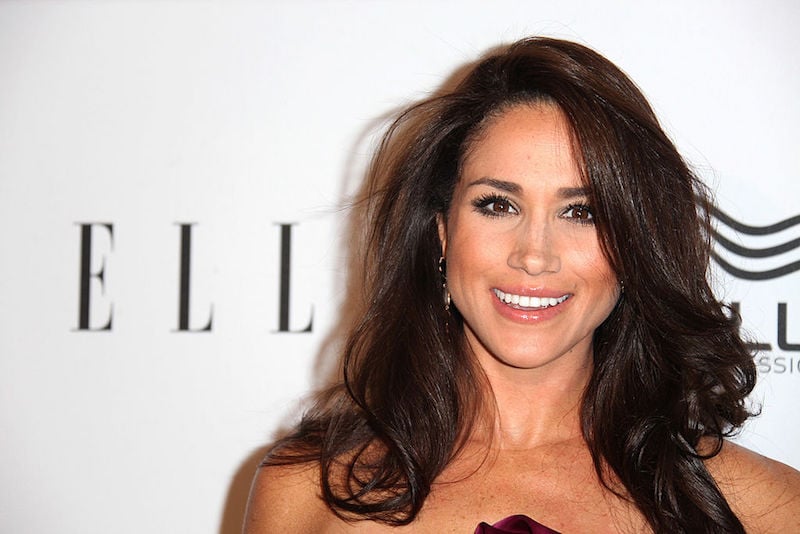 Soon after their initial meeting, Markle was cheering Williams on at the U.S. Open in September 2014 (her 18th grand slam title). She even posted a photo in support of her new friend on Instagram. She captioned it: "She did it!"
Markle showed support for Williams's win at the 2015 Australian Open as well, this time on Twitter. She posted a photo of the two hugging and wrote, "So happy for you @serenawilliams!! I was juuuust hugging you for your win at #usopen. Now @AustralianOpen! #onfire."    
Next: Williams was supportive of the venture of Markle's. 
3. Williams was featured on Markle's lifestyle website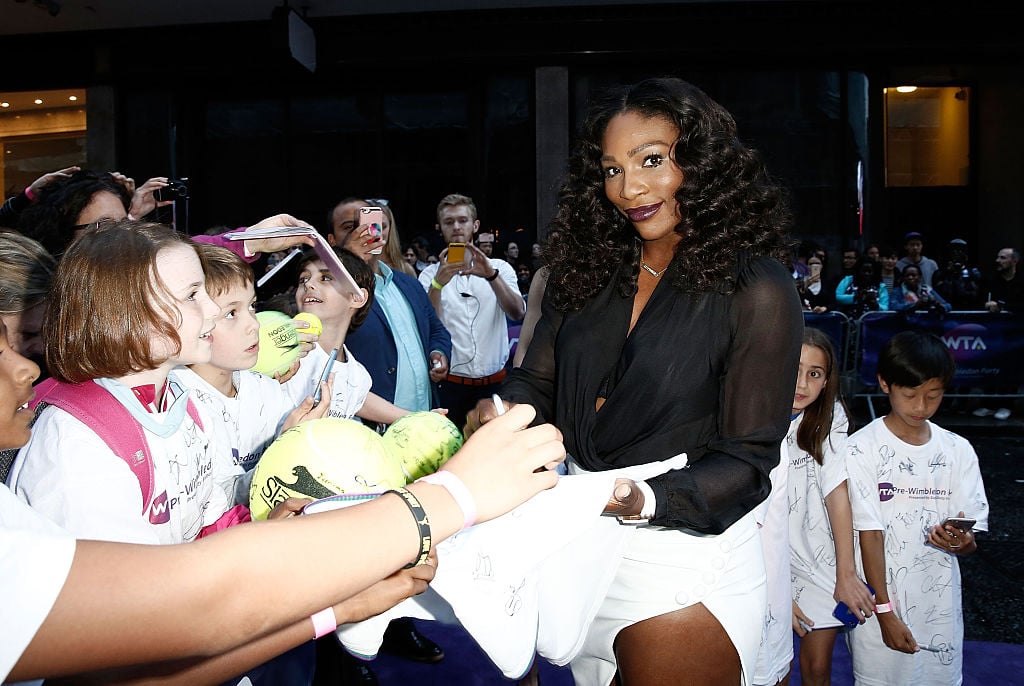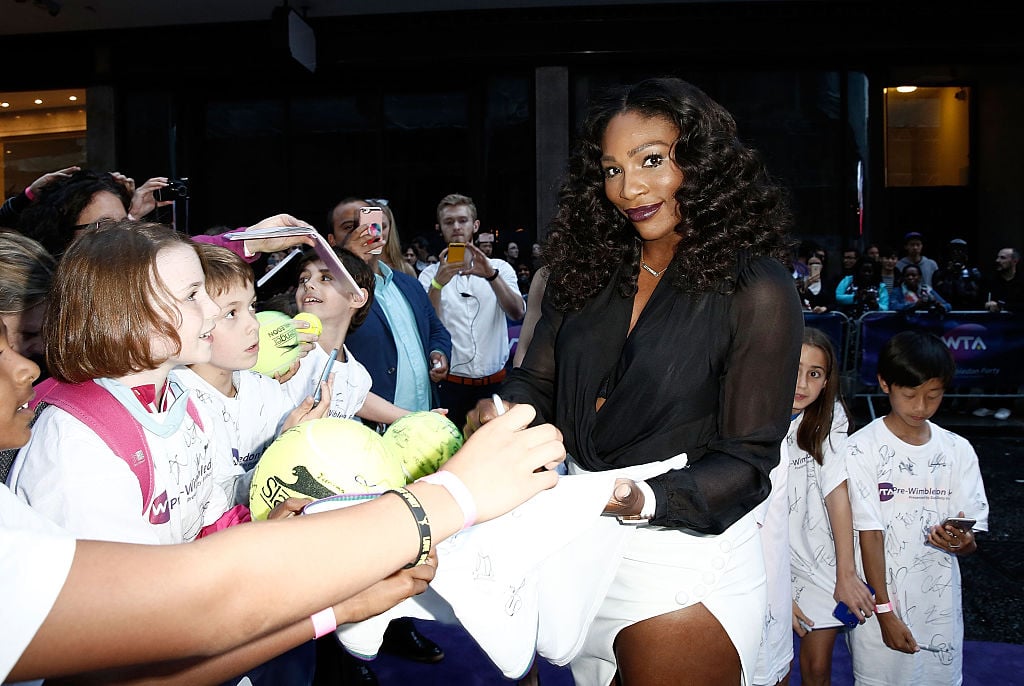 Williams showed her support for Markle by doing some guest writing on The Tig. Unfortunately, you can no longer access the posts since the site shut down, but Markle once called upon Williams as one of her "closest friends" to touch on such subjects as "Mother Knows Best" and "Food For Thought."
In this interview with Tory Burch in 2014, Markle mentioned how excited she was to have Serena featured on the blog.  
Next: They have this in common.
4. They both love fashion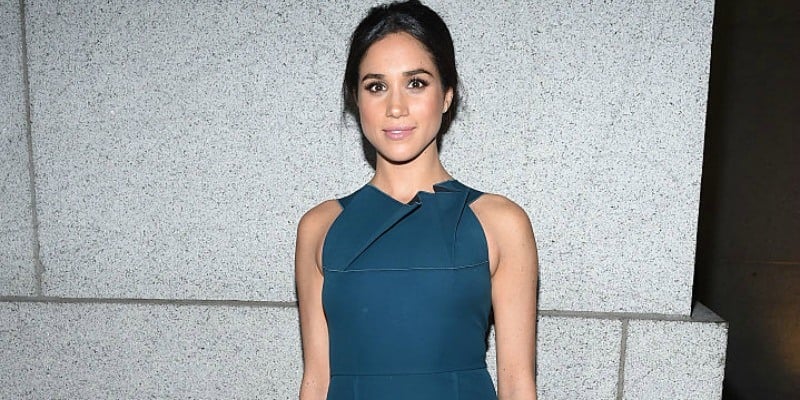 In addition to being one of Williams's biggest fans on the court, Markle is a loyal fan when it comes to the runway as well. Markle visited Williams at her 2016 New York Fashion Week show where the latter debuted a line that included 42 pieces ranging from about $30 to $700.
During the show, models strode down the runway to "Pray You Catch Me" from Beyoncé's, "Lemonade," and to a poem Williams wrote after competing at Wimbledon and the Olympics. The poem featured such lines as "All women are her inspirations/She is unapologetically bold and beautiful," The New York Times reported. Markle congratulated her friend with another proud Instagram post.   
Next: This was Williams' advice.
5. Williams' advice to Markle on fame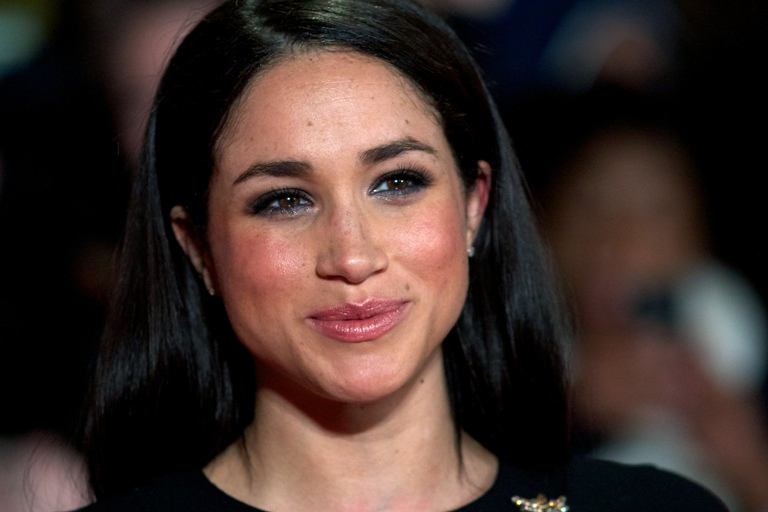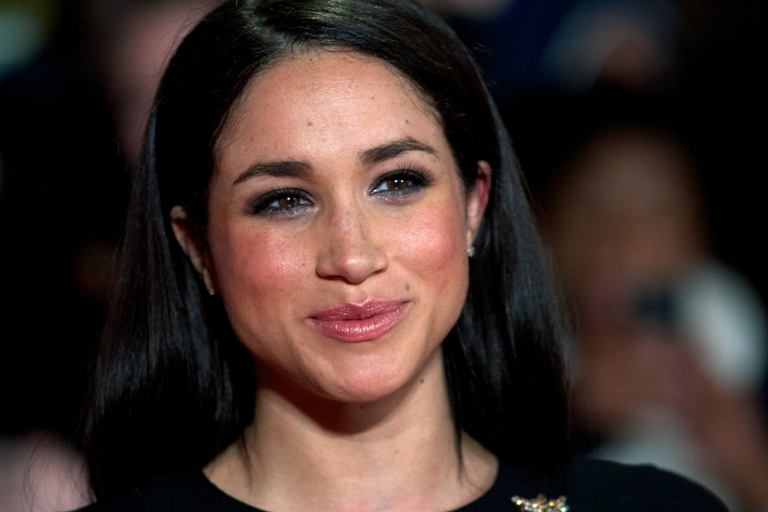 At this point, it's clear that Williams and Markle have a pretty genuine and empowering relationship. It seems natural that Markle would turn to Williams for advice on how to deal with fame, particularly overly aggressive paparazzi (who showed up at her house and chased her) and brutal internet comments (Prince Harry even had to issue a statement defending her).
Here's Williams' advice: "Her personality shines," she told Vanity Fair of Markle. "I told her, 'You've got to be who you are, Meghan. You can't hide.'"  
Next: Positive words mean a lot to them. 
6. They're both 'inspiration junkies'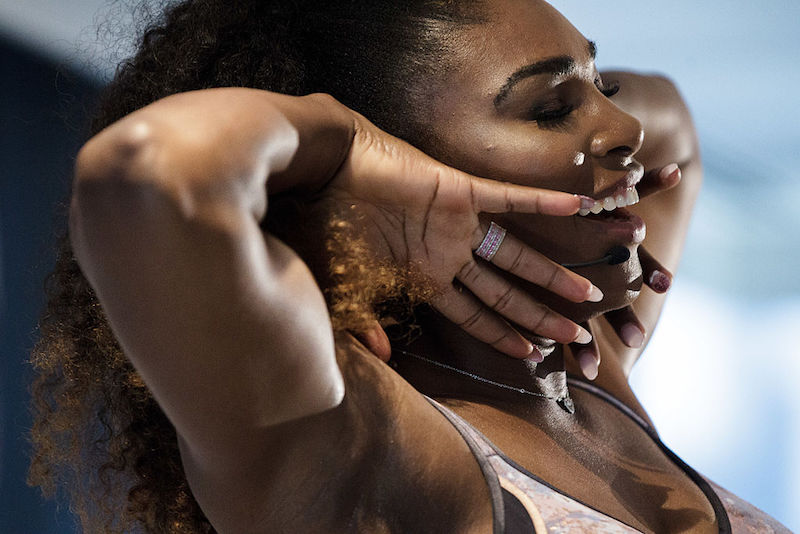 Markle is a self-proclaimed inspiration junkie, and Williams is no stranger to the inspiration game either.
One of the goals of Markle's former lifestyle website, The Tig, was to inspire its readers through positivity and self-love. In her farewell letter to her Tig readers, Markle wrote: "What began as a passion project (my little engine that could) evolved into an amazing community of inspiration, support, fun and frivolity […] Above all, don't ever forget your worth – as I've told you time and time again: you, my sweet friend, you are enough."
As one of the most talented, hard-working, and gracious athletes in the world, Williams fits right into Markle's inspiration mantra. It's no wonder that Williams's advice to Markle was nothing short of, well, inspiring.  
Next: Did Williams help set the royal couple up?
7. Williams may be the reason Markle met Prince Harry
As if their friendship isn't beautiful enough, E! News suspected that Williams could be the reason Markle and Prince Harry got together. In 2016, Markle flew to London to support Williams at Wimbledon and sat just a few rows down from Pippa Middleton.
"If our calculations are correct, Meghan and Prince Harry reportedly linked up around this time," writes E! News. "Suffice to say, we might have Serena and Meghan's lovefest to thank for the next royal wedding down the line!" 
Though we now know how they really met, it's sweet to think that Williams was a part of the beginning of their courtship. She's obviously important to them regardless, given that she was in attendance at their wedding.