Serena Williams Gave Meghan Markle the Best Advice for Dealing With Fame
Serena Williams recently supported her good friend, Meghan Markle, with some sage advice about fame. Other celebrities should be taking notes.
Former Suits actress and Duchess of Sussex Meghan Markle has, unfortunately, been up close and personal with the fame monster since she began her relationship with now-husband Prince Harry. She's faced overly assertive paparazzi and particularly nasty internet comments (more on both later). Thankfully, through it all, she's had best friend and world-famous tennis player Serena Williams to lean on.
Prior to the wedding, Williams gave Markle some much-needed advice on how to deal with fame (page 5). Read on to hear what Williams had to say, and how the sentiment ties in so well with the unique friendship the two have built.       
1. Williams and Markle became fast friends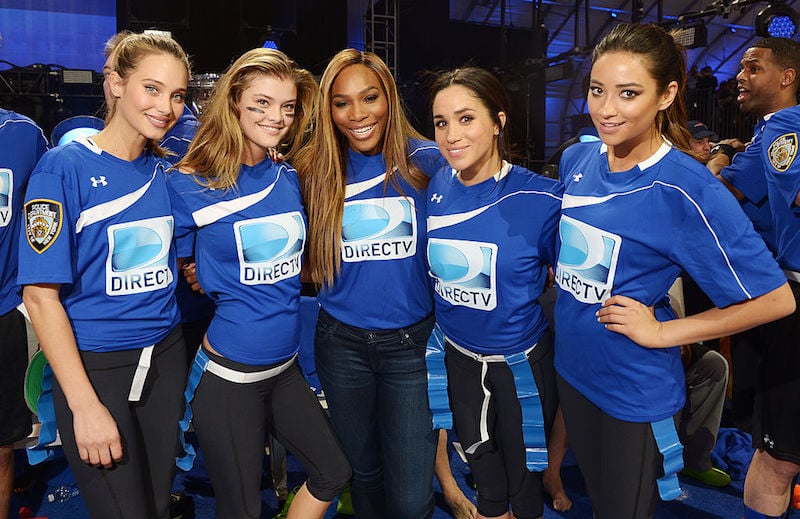 It all began with a game of flag football. The two both played in the February 2014 DirecTV's Celebrity Beach Bowl and connected right away.
Markle later commented on the instant connection she felt with Williams on her lifestyle website, The Tig (which she has since retired from): "We hit it off immediately, taking pictures, laughing through the flag football game we were both playing in, and chatting not about tennis or acting, but about all the good old fashioned girly stuff."
She mentioned that Williams quickly became a confidante whom she would text when traveling, a friend she was excited to support in all of her endeavors, and a down-to-earth chick she was able to grab lunch with.
Next: Here's how Markle supports her pal.