Serena Williams Has a Simple Workout Routine You Can Do At Home
Serena Williams is a star athlete and one of the most successful tennis players in the world so attempting to duplicate her fitness routine sounds pretty intimidating. But Williams admits that she has never been a big fan of exercising and the ways she stays in shape are pretty simple.
Read on to find how what the queen of the court does that you can follow at home, plus what the busy mom always incorporates into her day to keep her going strong.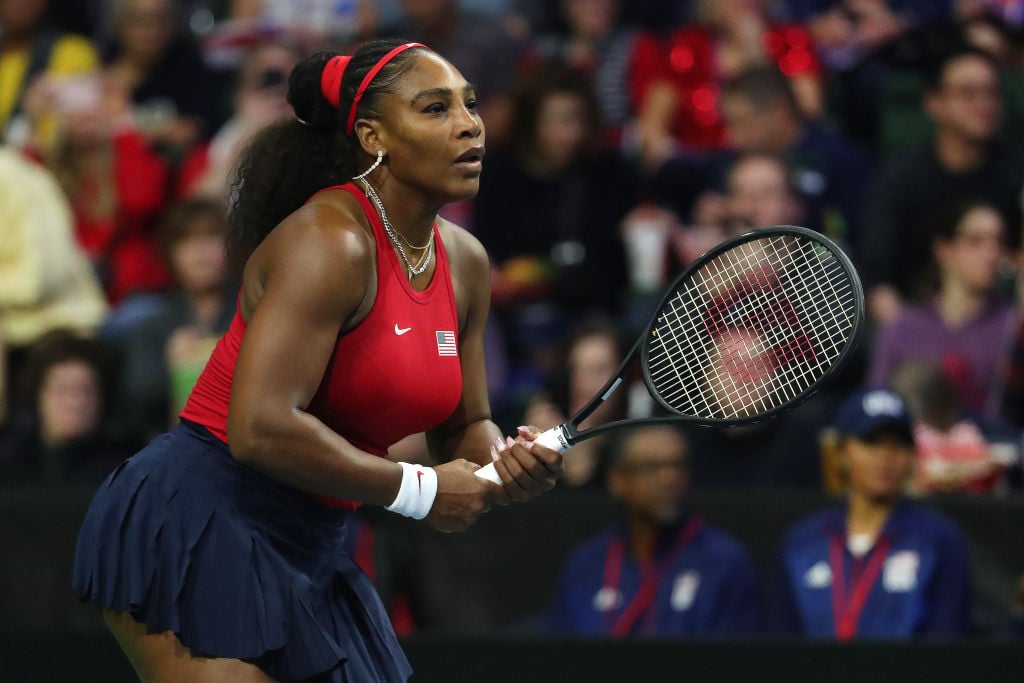 Williams loves doing yoga
As a tennis player flexibility is so important and something Williams does to help maintain that is yoga, particularly Bikram yoga (a form of hot yoga). She does this two or three times a week for exactly 90 mins each time and burns about 600 calories in one class.
A Bikram yoga class consists of a sequence of 26 postures and breathing exercises done in a room where the temperature is set to 105 degrees.
But in this time of social-distancing, the tennis star isn't attending those classes so she's been keeping up with her fitness in other ways.
The tennis star's workout routine is easier than you thought
Instead of sticking to one specific exercise routine, Williams likes to change things up from time to time.
"For me, it's so important to mix it up," the athlete previously told Fitness Magazine. "I ran, and then I biked. Then I did elliptical. That didn't work out so well, because it was boring. I started dancing because I couldn't train when I was sick. We started making up moves, and it was fun. Now I run for 10 minutes, and then I dance."
But before you start running in place and creating your own dance moves remember that warming up before every routine is a must.
During quarantine, Williams took to social media to show her followers some simple stretching exercises you can do at home to work your muscles out.
Williams does this every day to help her stay productive
Aside from keeping up with her stretching and workouts, there is another thing Williams does on a daily basis to help her stay productive.
"Something I do every day is [to] completely turn my brain off, which sounds weird but because I work so much between tennis and running my other properties–Serena Ventures and Serena Clothing. But it's a lot so I just need to turn my brain off and not think about anything," Williams told CNBC.
The tennis star explained that giving her mind a rest allows her to "reset and get more energized to go train the next day or take more work calls." And she's has found a few different ways to turn off.
"Sometimes it's [through] mediation. Sometimes it's watching a program that has nothing to do with anything, like something that is silly or fun," she said.
Read more: Who Has a Higher Net Worth Serena Williams or Her Husband, Reddit Co-Founder Alexis Ohanian?