Serena Williams' Husband Alexis Ohanian Leaves Reddit: Why the Couple Won't Have Money Concerns
Now that Alexis Ohanian won't profit from Reddit, what will he do for money. With Serena Williams as his wife, here's why he won't struggle.
Reddit co-founder Alexis Ohanian has resigned as executive chairman of the board for the popular site. He made a meaningful statement about his decision, indicating that he will not be profiting off the site any longer. As he's married to a professional athlete, Serena Williams, he's likely not too concerned about his future. Learn how much the two are worth together.
Alexis Ohanian is a founder of Reddit
Ohanian co-founded Reddit in 2005 with Steve Huffman. The site was sold to Conde Nast the next year. It's been estimated that Ohanian made between $10 and $20 million for the sale of Reddit.
In the years since, Ohanian has pursued other ventures. He left his position as product manager at Conde Nast in 2010 and co-founded venture capital fund Initialized Capital.
Ohanian married Serena Williams in 2017
Ohanian met the famed tennis player in 2015 in Italy. They had their first date in Paris after Williams competed in the French Open. Ohanian proposed in 2016, and they were married in a Disney-themed ceremony in November 2017.
Shortly before their wedding, Williams gave birth to their first child, a daughter. Her name is Alexis Ohanian, Jr. However, they call her by her middle name, Olympia.
He resigned from the Reddit board
On June 5, 2020, Ohanian announced his resignation a post on his website, which he shared on his social media accounts. He began by stating that the purpose of Reddit was "to help people find community and a sense of belonging," adding "It is long overdue to do the right thing. I'm doing this for me, for my family, for my country."
This move comes after the death of George Floyd at the hands of Minneapolis police, which led to worldwide protests supporting the Black Lives Matter movement. "I'm saying this as a father who needs to be able to answer his black daughter when she asks: 'What did you do?'" writes Ohanian.
He continues, saying that not only has he left the Reddit board, but he has "urged them to fill [his] seat with a black candidate." Additionally, he is donating money now and what he makes in the future (from his stock in the company) "to serve the black community, chiefly to curb racial rate." Hear his full statement in the video above.
What is Alexis Ohanian and Serena Williams' combined net worth?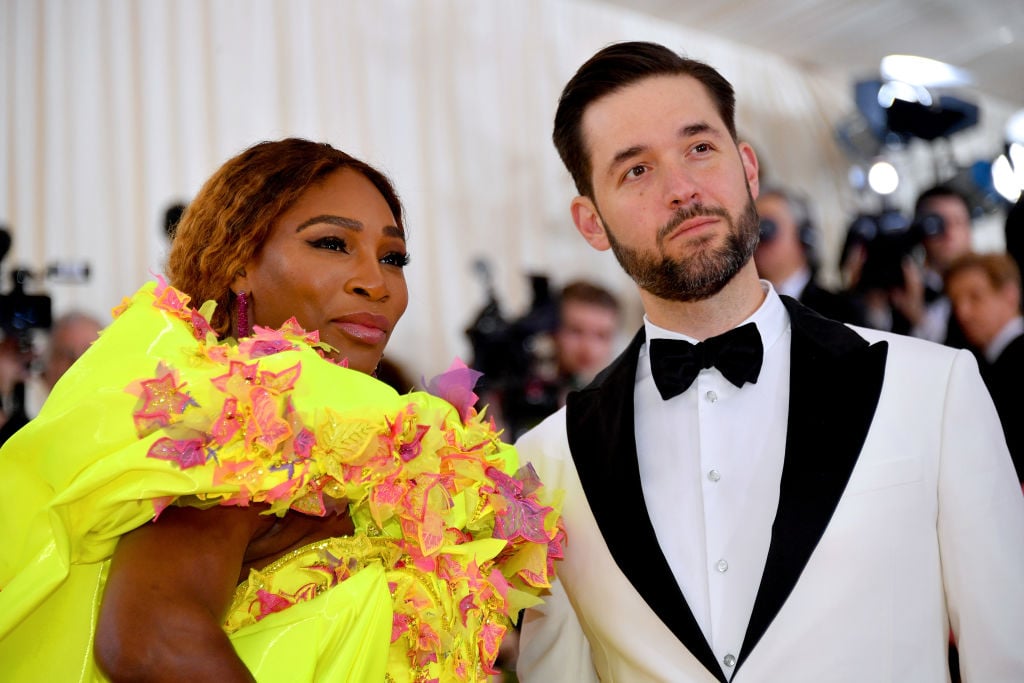 While Ohanian undoubtedly has other investments he will earn from in the future, his decision to donate his future earnings from Reddit is not one that has been made lightly. He's able to do this based not only on what he has earned in the past but also because his wife has a lot of money herself.
According to a Forbes article from 2019, Ohanian is thought to be worth approximately $70 million alone. However, Williams' estimated net worth of $225 million exceeds that by a lot. That means that their Alexis Ohanian and Serena Williams' combined net worth is approaching $300 million.