Serena Williams Net Worth: How Much Does The Tennis Player Make?
Serena Williams is one of the most famous and celebrated athletes in the world. She and her sister Venus Williams first took the tennis world, and then the world at large, by storm. Serena Williams has made plenty of headlines for her impressive sports wins, her occasionally controversial passion on the court, her love life, and her status as an inspiration and trailblazer.
With all of that well-deserved attention, what is the star's net worth? Read on to find out.
Serena Williams' tennis career has been a long one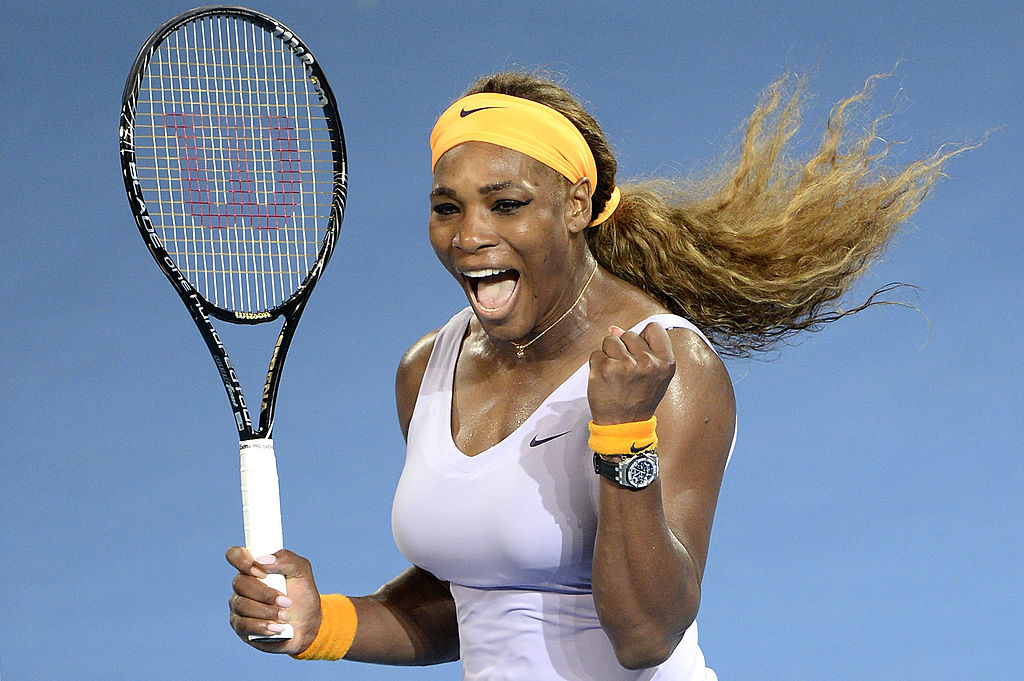 Over the course of her long tennis career, Williams has racked up an astonishing 23 Grand Slam titles. When she was just 14 years old, she claimed her first match at a Grand Slam competition in 1998. Since then, she's gone on to accrue an impressive amount of awards, including winning the Australian Open when she was pregnant.
All of this winning comes with some pretty hefty monetary rewards. In fact, Williams is the highest-paid female tennis star of all time with lifetime earnings from the sport coming in at around $88.6 million dollars. While that amount is obviously impressive, Williams has also been very vocal about the gender pay gap for athletes and has voiced her support for the U.S. women's soccer team as they battle for equal pay.
Perhaps that support comes from a position of personal understanding. In 2016, The New York Times reported that Williams made $495,000 defending her title while her male counterpart, Roger Federer, made $731,000 for the same feat.
Serena Williams makes money through other ventures
Tennis is not the only source of income for Williams. In 2018, Williams launched an eponymous clothing line. The line focuses on a unique combination of comfort and glamour and is intentionally size-inclusive, going up to a size 3X.
Positive body image is a part of Williams' personal crusade as well as her professional brand. She posed for unretouched photographs for the cover of Harper's Bazaar, explaining that she has struggled with body image and faced a lot of criticism over the way she looks in her life.
Williams' style choices for her clothing line are also deeply rooted in her role as a mother. The tennis star is married to Reddit co-founder Alexis Ohanian, and the pair have one daughter together. Williams publicly struggled with some health issues during her pregnancy, and her return to her career following the birth of her child has been another moment for her to shine in the spotlight.
Making her identity as a mother part of her clothing brand, Williams said: "Your body changes as a mom, and I absolutely love my body and I'm happy to embrace it, but also, I definitely feel like my fashions have changed."
She's using those changed fashions to create looks moms everywhere can embrace and feel good wearing.
Serena Williams total net worth outpaces her sister's
While both Venus Williams and Serena Williams are famous tennis players with an impressive fortune to their names, Serena Williams outperforms her sister in money earned. Venus Williams has a total net worth of around $95 million, but Serena Williams nearly doubles it with a net worth around $180 million.
In addition to her tennis and clothing line earnings, Serena Williams' astounding total is aided by her lucrative endorsement deals. Most notably, Williams has signed multi-year deals with Nike. In 2004, she signed a five-year deal worth $40 million and has continued to work with the brand in a myriad of ways over the years, even coming to their defense when the company found itself facing backlash over its maternity leave policies.
Overall, Williams is a force to be reckoned with both on and off the tennis court, and she has the financial earnings to back it up.