Serena Williams Proves Her Loyalty to Meghan Markle Once Again by Refusing to Address the Duchess' L.A. Move
Tennis superstar Serena Williams has famous friends across the world, but the most talked-about friendship has to be the one she has with Meghan, Duchess of Sussex. The tennis pro and Meghan, who was a Hollywood actress before her marriage to Prince Harry, have been friends for years.
With Meghan and Prince Harry's recent move to the United States, one might expect Williams to have a lot to say. The opposite is true, however, as a recent live stream with supermodel Naomi Campbell showed.
Who is Serena Williams?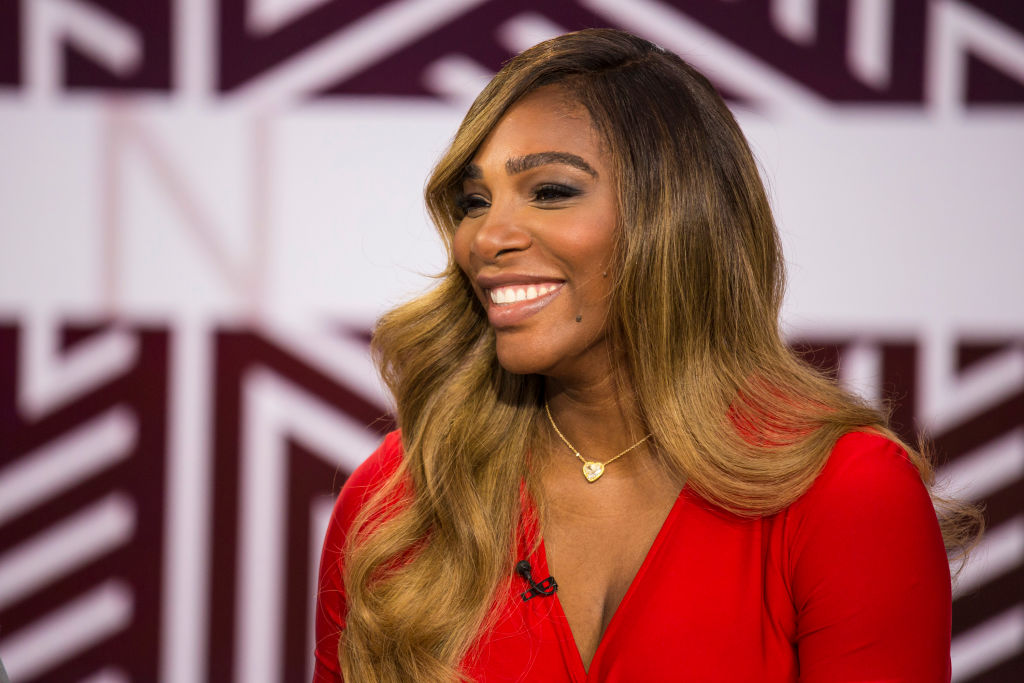 Williams has been in the spotlight since before she was old enough to drive. Now in her late thirties, she has quite the impressive Rolodex going for her.
Actors, musicians, fellow athletes, and other notable figures are constantly by her side and cheering her on at tennis events. After all, she might be the most popular tennis player in the world.
Williams' passionate domination over the game of tennis makes her a lightning rod for attention across the world. She is more than an athlete at this point: She is an entertainer, a fashionista, an activist, and a trendsetter. Fans of Williams don't just love the way she hits the ball across the clay or grass, they love everything about her.
While holding such a heavy plate may seem overwhelming, however, Williams does not allow this to affect her game. Although she has not won a tennis major in over three years, she is consistently taking on competitors half her age and showing them the winner that she is. With 23 Majors under her belt, the 24th one always seems in reach, even if she hasn't been able to take advantage.
Even in a world where Rafael Nadal, Novak Djokovic, and Roger Federer are dominating at similar ages, nobody has the gravitas on the tennis court of Serena Williams. Perhaps, this is why her Rolodex has grown so large. People don't just want to cheer for her, they want to be her friend. In Meghan's case, this friendship goes back long before she married into royalty.
Serena Williams and Meghan's friendship
Of course, when somebody's biggest fan is also English royalty, they are destined to show up at Wimbledon to cheer them on. Williams spoke about her friendship with Meghan at last year's Wimbledon, noting how loyal she has remained while becoming a household name across the world.
"She couldn't be a better friend to me. Low moments, high moments, she's always there and that's all I want to be to her," Williams said, reports Elle, when asked about their longtime friendship.
According to Elle, the pair have been friends since 2010, when they met at the Super Bowl in Miami. Before Meghan's high-profile marriage, the two often appeared at celebrity events, promoted charitable causes, and just hung out with one another. Meghan's marriage didn't change a thing, however. It only made the friendship get more attention.
Although their friendship has been covered to great length, however, Williams has been mum about it in recent weeks.
Serena Williams and Meghan share a mutual respect
Being British royalty comes with a certain level of scrutiny. It may have been this level of scrutiny that caused Meghan and Prince Harry to step down from their responsibilities. As such, Williams has chosen not to elaborate too much on the friendship while people talk about the royal couple's recent move. She recently shot down questions during the Australian Open.
Appearing on Campbell's No Filter series, Williams was asked to speak about her friend's recent move. With a smile on her face, Williams played coy and avoided the question.
"I don't know what you're talking about," Williams said light-heartedly. "I don't know nothing about that."
Williams has faced scrutiny her whole life. While she is not a member of a royal family, her status in tennis makes her a constant target for tabloid headlines. Her silence on her friendship with Meghan isn't likely due to anything other than respect. One wrong word or out of context quote could be headline fodder for months.
The pair's relationship appears strong through today. While they might not talk about it, it is clear that Williams and Meghan love each other, and that friendship has already taken them through a truly memorable ride.