Serena Williams Shares the Wellness Practice She Can't Live Without
Just like her sister Venus Williams, Serena Williams has made a name for herself in the world of tennis. She has found success in her career and her personal life. The star athlete has become a businesswoman and fashionista as well. 
When Williams is not on a tennis court, she is focusing on having a healthy lifestyle. One way is by having a go-to nutritious meal. Williams also shared how she adopted a wellness practice, which she uses every day. 
Serena Williams is a renowned tennis player and activist
Williams began playing tennis when she was a toddler, and she attended Rick Macci's academy. By the age of 14, the athlete started her career by breaking into the professional ranks. Williams was able to defeat older opponents and ranked high in her division. 
In 1999, Williams won her first major title and earned victories at the 2002 French Open and Wimbledon. The skilled athlete became a symbol of sheer power as she dominated other tennis players. Throughout her career, Williams obtained 23 Grand Slam singles titles and 16 Grand Slam doubles titles. 
Besides being an iconic tennis player, fans know Williams for her activism. She is an avid fighter of gender and racial equality. Williams also has shown support for the LGBTQ community. Now that she is a mother, she hopes to change the world for future generations through her daughter. 
In 2017, Williams tied the knot with Reddit co-founder Alexis Ohanian. The two of them had a daughter in the same year. Williams is getting her child involved in sports. 
Serena Williams reveals her wellness practice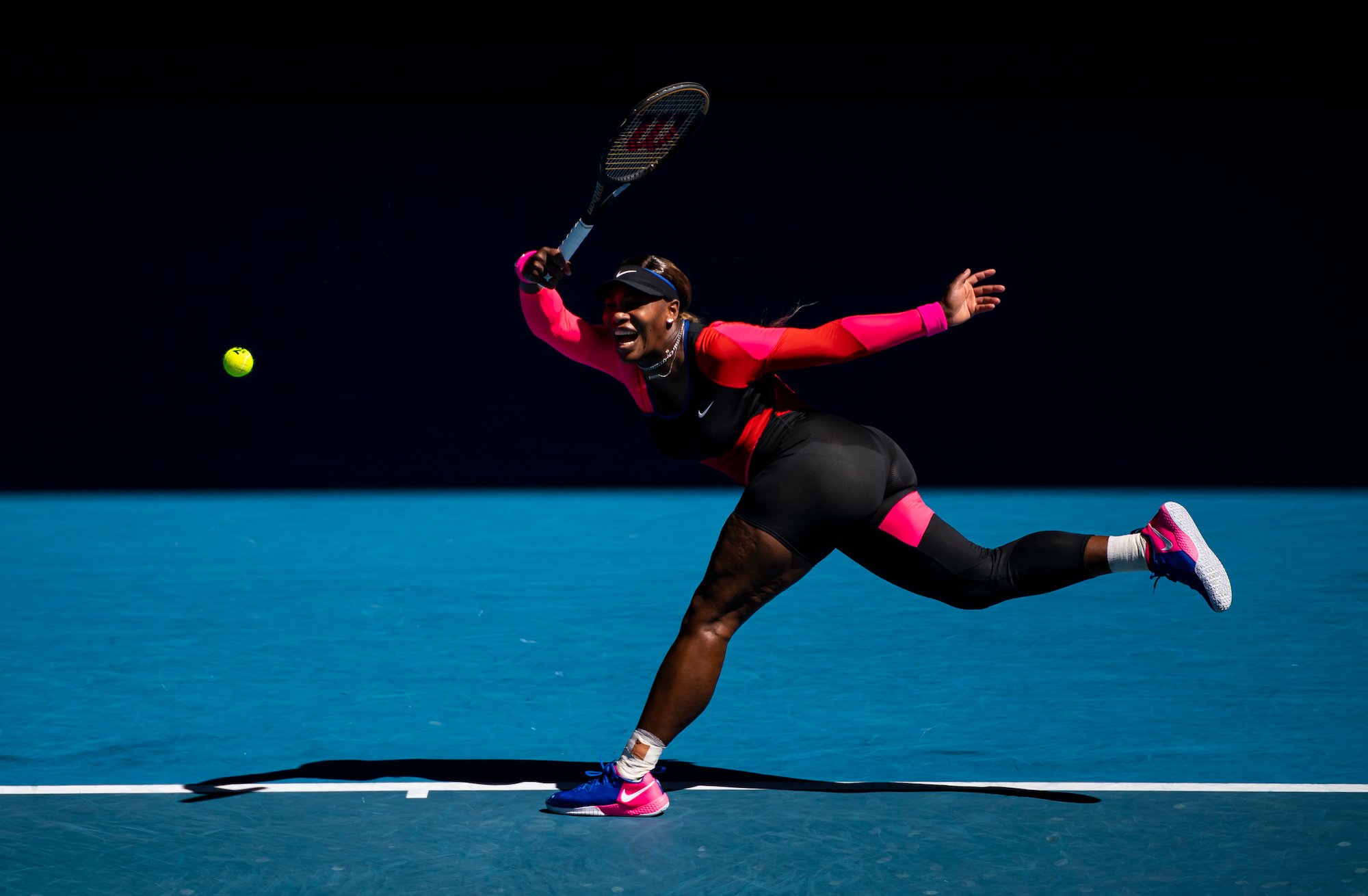 The life of a pro tennis player can be a busy one, especially for Williams. In an exclusive with The Zoe Report, she talked about spending a lot of time playing with her daughter when she is not traveling the world. Williams constantly provides plenty of physical and mental energy. 
Williams revealed she has a wellness practice to help keep her moving each day. Her favorite routine only takes about five minutes to complete. Her wellness practice is simple to do, and it involves not doing much activity. 
"No matter how busy my day is, I always take at least five minutes everyday [sic] to be still. Whether that's reading my Bible or just watching Olympia play, I value those moments of quiet. They help reset my mind for the rest of the day," Williams told The Zoe Report. 
Those five minutes appear to do wonders for Williams. She continues to be active for her child and her career. 
Serena Williams never has a New Year's resolution
Many people start the new year with a resolution to improve themselves. Some individuals promise to exercise more, while others try to quit bad habits. It is not uncommon for someone to abandon their New Year's resolution within the first few months. 
While people are trying to stick out as long as they can, Williams is not too focused on any of it. According to Vogue, the athlete does not believe in New Year's resolutions. She prefers consistency over an effort that does not last long. 
"I always say it's about the lifestyle, not a moment," Williams stated in an interview. "I just try to focus [year-round] on how I want to live my life; I definitely love being healthy and eating healthy and rejuvenating my body." 
To Williams, life also is about convenience. She focuses on being the best that she can be while on and off the court. Williams uses a handful of trusted products to help her out.