Series About Peter Pan and Friends After Neverland in the Works
Peter Pan's Lost Boys will be all grown up in new Syfy series about Neverland.
Peter Pan is one classic that's been retold for eons, receiving adaptations in books, movies, and on television. As a universally loved tale, it will always be fair game when it comes to retellings and it seems like the time is about ripe for another one. If you love the old story about Peter Pan, the Lost Boys, pirates, and fairies, then prepare for a new version that will show what happens when these characters grow up.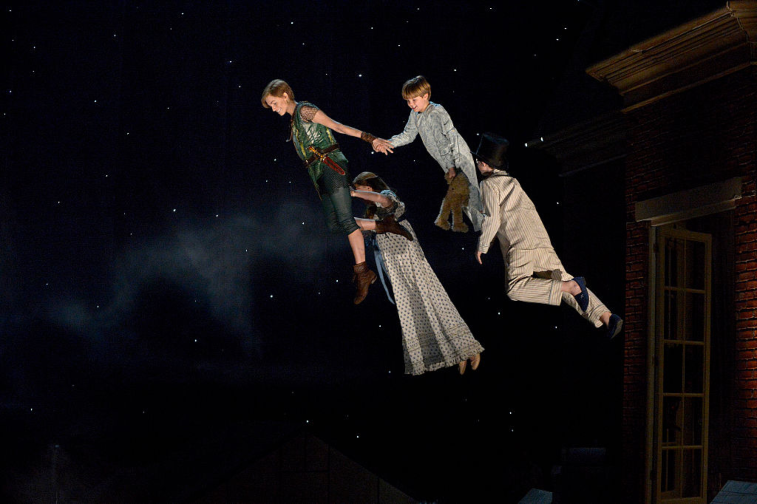 The world of Peter Pan is expanding on the small screen
Though it's only in development, League of Pan is a new series set to explore the lives of Wendy Darling and The Lost Boys after they leave Neverland. But of course, things aren't that simple. Syfy is working on the limited series project along with UCP and some details were shared during the Television Critics Association winter press event.
Here's a synopsis according to Syfy:
"League of Pan picks up with the fabled characters after ten years on the mainland. Now grown up and estranged, they must return to Neverland to face a new evil that threatens the very existence of the magical place they once called home, reigniting bitter rivalries and unearthing twisted secrets from their past. The fantastical series explores the painful truths of growing up and the realization that 'going home' is never quite as simple as you think."
Who else is behind the new project?
Brian McCauley Johnson will write and produce for the series that will no doubt intrigue fans of Peter Pan and The Lost Boys.
NBCUniversal, the parent company of Syfy, is excited about the fresh take on the story and Bill McGoldrick, the company's President of Original Content stated:
"The stories of Peter Pan, The Lost Boys and the Darlings have provided us with epic tales of gallantries and escapism for generations. Now, Syfy is developing an original take on the classic, setting the limited series in uncharted lands, making for new adventures and showcasing these characters like you've never see them before."
As noted by Variety, this isn't Syfy's first foray into Peter Pan's home. In 2011, it aired the miniseries Neverland, which was a prequel to Peter Pan's original story.
'League of Pan' isn't the only series in the works
Syfy also announced during the TCA event that a Child's Play television spinoff is in development with Chucky's original creator, Don Mancini. Mancini is writing and directing the pilot, and Syfy has already ordered the show to full series.
Like League of Pan, it's one of several series set to be adapted and/or created for Syfy's new programming lineup. Dates and casting details have yet to be announced.
While it's unclear if McCauley Johnson will heavily source author J.M Barrie's book or simply look to it for creative inspiration, fans can hope that Peter Pan and Tinkerbell feature heavily in the new series. If there is one thing that viewers will be able to count on, it's that this version won't be anything like Disney's take.