Seriously? Meghan Markle's Dad Just Challenged Prince Harry To A Duel
Meghan Markle's father, Thomas Markle, just won't quit. Thomas has been a thorn in the royal family's side for the past two years, and his latest comments are somehow more outrageous than ever. In a strange interview, Thomas actually challenged Prince Harry to a duel, escalating his feud with the Duke and Duchess of Sussex to new heights.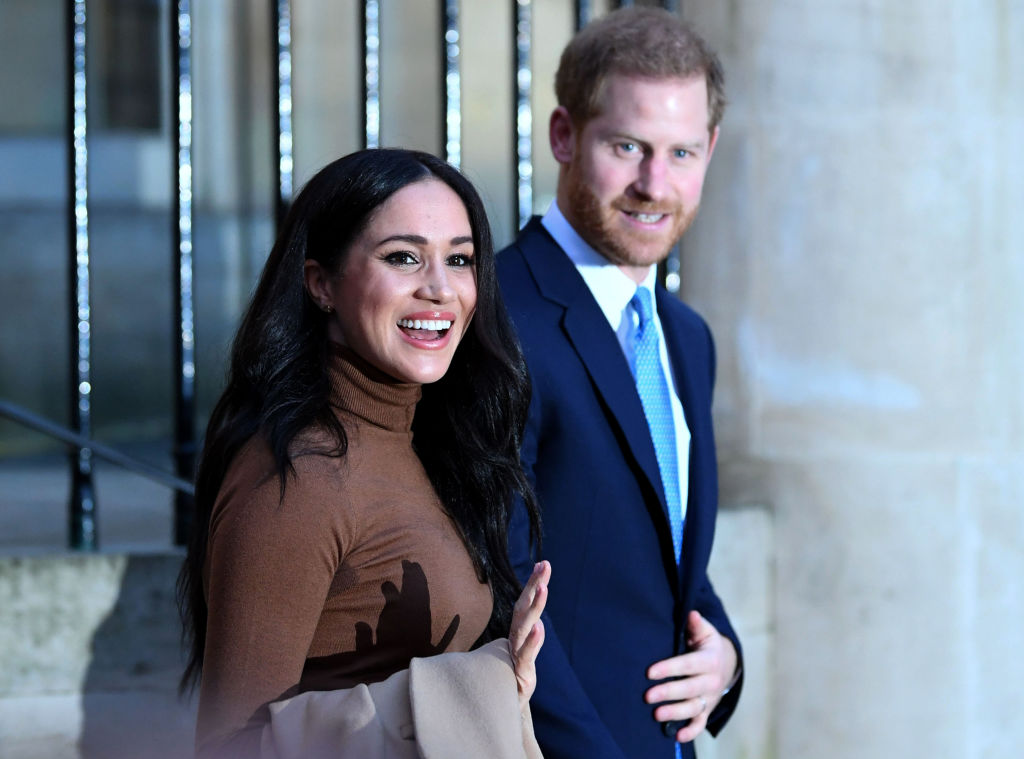 Thomas Markle challenges Prince Harry to a duel
Thomas has never been shy about expressing his feelings towards Meghan's husband. But his latest comments are about as ridiculous as it gets.
According to Page Six, Thomas went on an epic rant against Harry in a new interview and challenged the Duke of Sussex to a duel.
"Man up and fly down and see me," Thomas stated. "I'd be happy to duel with Harry anytime. One round in the chamber. Cocked. Ten steps, turn and fire. That'd settle the score."
Thomas unfortunately did not stop there. He went on to say that Harry would probably cower down within 10 steps of the duel. He then called Harry a "candy ass" and said that he is completely "whipped."
Although his duel challenge is beyond outrageous, Thomas admitted that his antics are only a means to get his daughter's attention. The two have not spoken to each other since he backed out of Meghan Markle's wedding in 2018.
Meghan and Harry, of course, have not commented on Thomas's latest rant, but they might be forced to confront him in the near future.
Will Thomas Markle and Meghan Markle meet in court?
Last year, Meghan and Harry filed a lawsuit against British tabloids after the outlets published letters Meghan wrote to her father.
Depending on how the case unfolds in the courts, it is possible that Thomas, the one who leaked the letters, is called as a witness. If that happens, then Thomas and Meghan might come face-to-face in court, which would be the first time they've interacted in years.
"If it comes to meeting them in a courtroom, that's great. At least I'd finally get to see them!" Thomas shared.
Thomas added that everything will come to light in the upcoming court battle. In the event that he has a chance to talk to Meghan, Thomas claims that he would apologize to her and attempt to make amends.
He also says that he has written letters to Meghan Markle and Prince Harry but has not been able to make contact. He has even reached out to his ex-wife, Doria Ragland, but she is also giving him the cold shoulder.
Considering how Thomas is doing things like challenging Harry to a duel, there's little wonder why he is being alienated.
Thomas Markle opens up about those controversial photos
Days before Meghan Markle and Prince Harry tied the knot, Thomas made headlines after he was caught staging photos for the media.
Although the stunt drew negative attention to Harry and Meghan on the eve of their wedding, Thomas has no regrets about what he did. In fact, not only is he still making money from the images, but he also believes that the royal family owes him money.
"Absolutely. Those pictures will sell forever," he said. "I'm going to defend myself and I'm going to be paid for it. I don't care. At this point, they owe me. The royals owe me."
Thomas seemingly believes that everything he has experienced in the past few years is why the royals owe him money. He also says that Meghan Markle promised to take care of him when she became a successful actress, which he obviously wants to cash in on.
In regards to lying to Meghan and Harry about the photos, Thomas says he regrets not telling them the truth.
What does Thomas Markle think about Megxit?
When it comes to Megxit, Thomas has not been shy about expressing his opinion. In a recent interview, Thomas slammed the Sussexes for being "lost souls" and said that he was embarrassed by their decision to leave the royal family.
"This is like one of the greatest long-living institutions ever," he explained. "They are destroying it, they are cheapening it, they're making it shabby."
Thomas added that he believes Meghan Markle is throwing her dreams away and decided to step down because of money. He also admitted that his daughter will likely forever be estranged, especially considering everything he has said over the past two years.
A few weeks ago, Meghan Markle and Prince Harry announced that they are stepping down as senior members of the royal family. The couple plans on living in Canada for part of the year and will no longer accept public funding.