'Servant' Season 3 Episode 4 Recap: 'Ring' Shows Sean's Catering Job End in a Bloody Disaster
'Servant' Season 3 Episode 4 finds an increasingly paranoid Leanne and Sean's catering job ends in a spray of blood.
When we last left the Turner family in the previous episode of AppleTV+'s Servant Season 3, Julian (Rupert Grint) thought he'd finally figured out Leanne's connection to Jericho. Whether by mistake or Leanne's doing, his plan was foiled. When Leanne returned to her room, three kids from the park gathered on the lawn outside her window. They silently watched from below. This week in episode 4, titled "Ring," director M. Night Shyamalan ups the tension and the gore.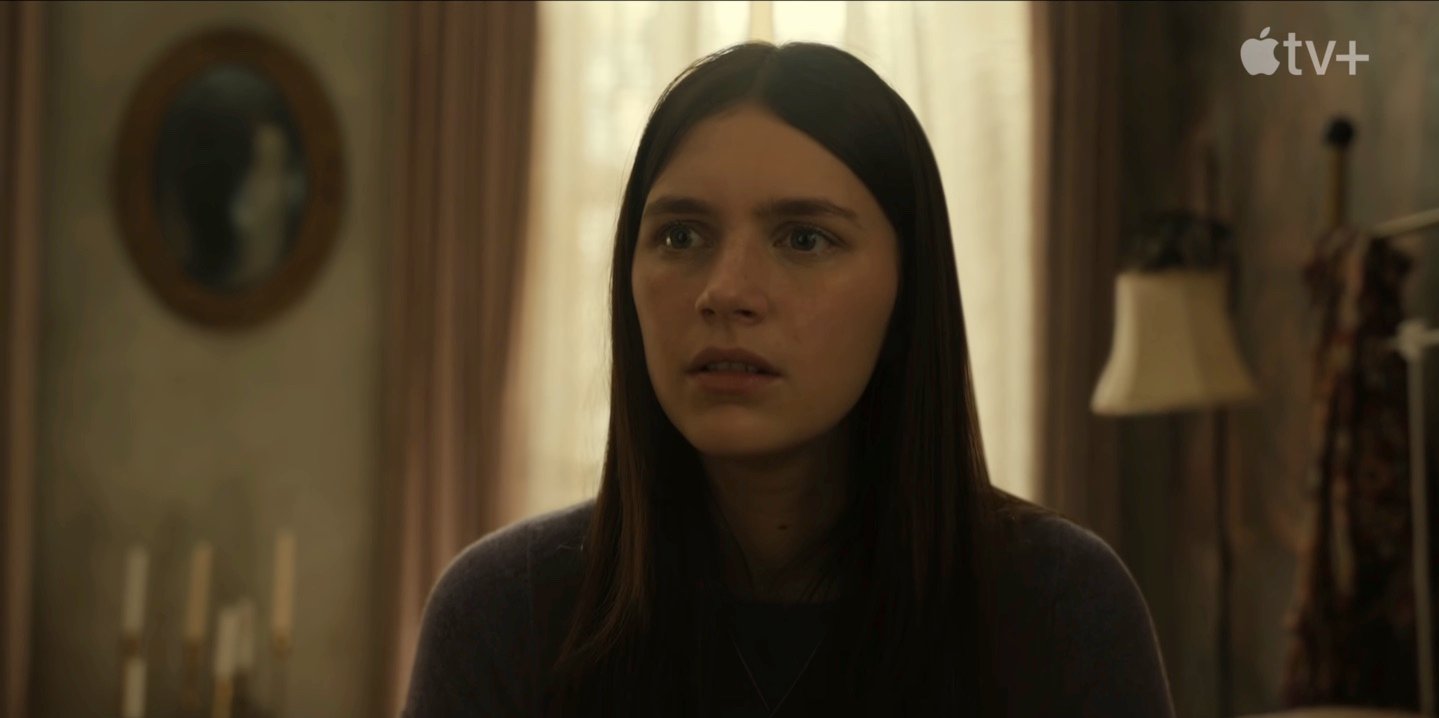 'Servant' Season 3 began with Leanne and Dorothy on good terms, but tensions between the two are on the rise
Leanne (Nell Tiger Free) and Dorothy (Lauren Ambrose) were on shaky ground in Servant Season 2, but after the incident with Aunt Josephine, the two are back on friendly terms in season 3. However, tensions begin to rise by episode 4, "Ring." Leanne wants Dorothy to spend more time with Jericho, while Dorothy wants to balance motherhood with her career as a TV reporter. 
In "Ring," Leanne pushes Dorothy a little too far on mothering duties. She badgers Dorothy, who's having trouble producing breast milk for Jericho, to drink more water to increase her supply before Dorothy snaps at her. Leanne's paranoia starts to wear on everyone in the Turner household. She's especially wary of the homeless people in the park, who Sean (Toby Kebbell) began to feed in a previous episode.
Leanne's jealous streak becomes more evident when it comes to Julian and Toby now
In the premiere episode of Servant Season 3, fans watched as Julian put the brakes on his and Leanne's relationship. Shortly after Leanne stormed off, a giant piece of the building crashed to the ground and barely missed Julian. Combined with the seagull incident in that same episode, it has viewers wondering, "Are Leanne's powers getting stronger?"
In the Servant Season 3 episode, "Ring," Toby (Tony Revolori) brings his girlfriend, Sylvia, by the Turner's and she tries to finagle a job out of Sean. Her presence immediately rankled Leanne. Later Sean vents to Leanne about the pushiness of Sylvia and asks Leanne to help in the kitchen instead. However, when Dorothy gets called in for a news piece, plans change. This forces Sean to hire Sylvia for the day's catering job.
When Dorothy interviews the man for her report, she seemingly spaces out. Jericho begins to cry at home, and during Dorothy's live report, her breasts start to leak milk and soak through her dress. Dorothy, mortified at what just occurred in front of a live audience, immediately runs away from the camera.
'Servant' Season 3's episode 'Ring' ends in bloody disaster
As episode 4, "Ring," reaches its climax, delivery men constantly filter in and out of the house in a chaotic fashion. Doors are frequently opened and shut, while Sylvia rudely yells at Toby regarding his skills. He unknowingly knocks over a carton of sauce sitting on the counter, and it spills all over the floor. 
Sean and Sylvia work on making taffy, and when Toby steps in to help, Sylvia rudely criticizes his work. As she walks around the counter, she slips on the sauce and crashes to the ground. On Sylvia's way down, her ring gets caught on the candy hook, and her entire finger rips off. When Sean yells at Toby to find her missing finger, he accidentally knocks it into the garbage disposal and hits the button. Blood spatters onto his face as Sean looks on, horrified.
Dorothy breaks down to Sean about her fear that she's cursed while Leanne lies on the floor in the attic, examining the ring that Sylvia wore earlier in the episode. As the episode ends, Leanne dances seductively in the attic while a larger group of people from the park watch her from below.
Catch all-new episodes of Servant Season 3 every Friday on Apple TV+.