'Servant' Season 3: Lauren Ambrose Says Dorothy Can't Enjoy Motherhood 'Because It's All Based on a Lie'
'Servant' Season 3 actress Lauren Ambrose explains why Dorothy can't enjoy young motherhood.
The Apple TV+ deeply unsettling series Servant premieres season 3 on Friday, Jan. 21, 2022, and the mystery surrounding the Turner family and their nanny, Leanne, continues to unfold. The show, created by M. Night Shyamalan, has captivated audiences for the past two seasons, and from recent teaser trailers, it doesn't look like it plans to let up in the upcoming season. 
In Servant Season 3, Leanne fears for her life as the cult she was raised in tries to track her down, while Sean and Julian continue to keep Dorothy in the dark about what really happened to Jericho. Will the Turners and Leanne ever be able to let their guard down?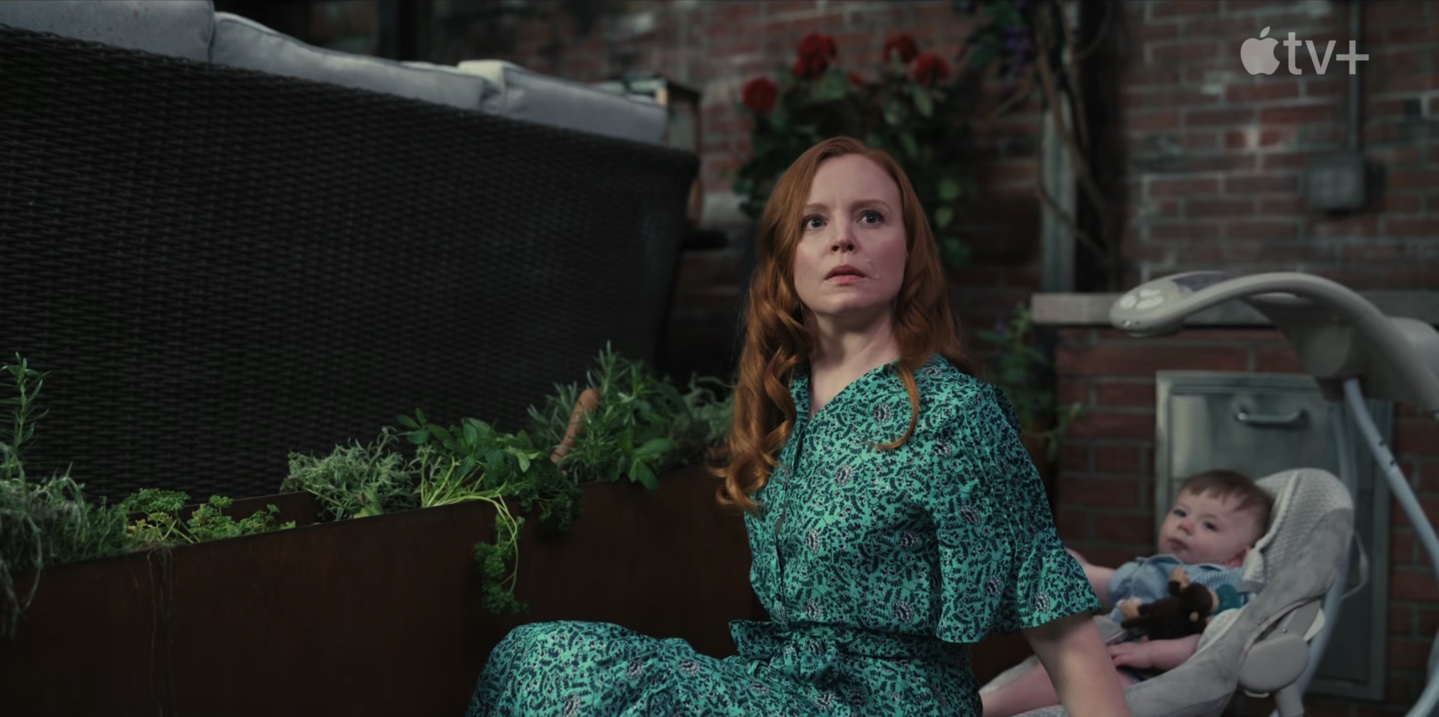 Lauren Ambrose continues in the role of Dorothy Turner in 'Servant' Season 3
Lauren Ambrose (6 Feet Under, Can't Hardly Wait) takes on the role of the high-strung Dorothy Turner in all three seasons of Servant. After accidentally leaving her infant, Jericho, in the car on a hot summer day, Dorothy collapsed when she realized her actions led to her son's death. As a way of coping, Dorothy used a Reborn Doll in place of Jericho, all the time believing it was her actual son. 
Her husband Sean, played by Toby Kebbell, and brother Julian (Rupert Grint) went along with the facade in hopes it would help bring Dorothy back to reality. However, once the new nanny Leanne (Nell Tiger Free) showed up, a real baby replaced the doll, and Dorothy never blinked an eye.
The series tackles one of the most horrendous experiences any parent could go through but leaves the viewers with more questions than answers. The Turners aren't necessarily the most likable people, which causes audiences to wonder if they're at the mercy of unreliable narrators. Throw in that Leanne seems to come from a cult and has magical powers, and the entire series transforms into one giant question mark.
Lauren Ambrose says Dorothy's version of motherhood 'is based on a lie'
Ambrose recently sat down with Pay or Wait to discuss her role in Servant Season 3. When asked about the part she's most excited about with Dorothy's character arc, Ambrose replied, "The most fun was sort of her willing and forcing everything to be ok. It can be pretty funny. You know, that's obviously fun to see and tragic seeing her trying so desperately to have everything be ok and be normal and sort of enjoy the fun parts of young motherhood. She just can't. She can't enjoy it because it's all based on a lie."
The Turner's relationship seems strained in general, but viewers never saw the relationship before the accident with Jericho. Both Dorothy and Sean come off as tightly wound, but whether or not that was the case before Jericho's death is unknown. 
In a separate interview, Kebbell expressed his feelings regarding Sean's underlying anger with Dorothy. The actor feels the character hasn't addressed his true feelings because Dorothy is still in such a fragile state.
In the interview, Pay or Wait asked Ambrose whether or not Dorothy would ever come to grips with the past.
"This is the problem," Ambrose explained. "This is the core problem of this character and the core problem of this show. It's a family who refuses to grieve. As we head into season 4 soon, that's my question. What will it look like, if and when she does face this tragedy, and face this grief? Obviously denying what's really going on in the world and your life and look what happens. You get a cult chasing you down."
'Servant' Season 3 might give fans a glimpse into the cult Leanne was raised in
Last season, audiences met several members of the cult which raised Leanne. Servant Season 3 appears to go a bit deeper as the trailer shows Leanne's paranoia about her past growing larger. Scenes at a nearby park give viewers a bit of a zombie-like vibe with several people standing in a crowd and staring at what looks like Leanne's room. 
Fans have to wait weekly for new episodes of Servant Season 3, but thankfully the premiere date is near. Servant streams exclusively on Apple TV.