'Servant' Season 3: Toby Kebbell Says Sean is 'Lying to Himself About How Angry He is' at Dorothy
Actor Toby Kebbell believes his character Sean Turner needs to come to grips with what his wife did in 'Servant' Season 3.
Fans of M. Night Shyamalan's Apple TV+ series only have to wait a bit longer before Servant Season 3 premieres. The unsettlingly creepy show debuts its third season on Jan. 21, 2022, picking up a few months where Servant Season 2 left off. Rupert Grint, Toby Kebbell, and Lauren Ambrose return as their respective characters but don't expect the series to let off the gas when it comes to the chills. 
[Spoiler Alert: This article contains spoilers from Servant Seasons 1 and 2.]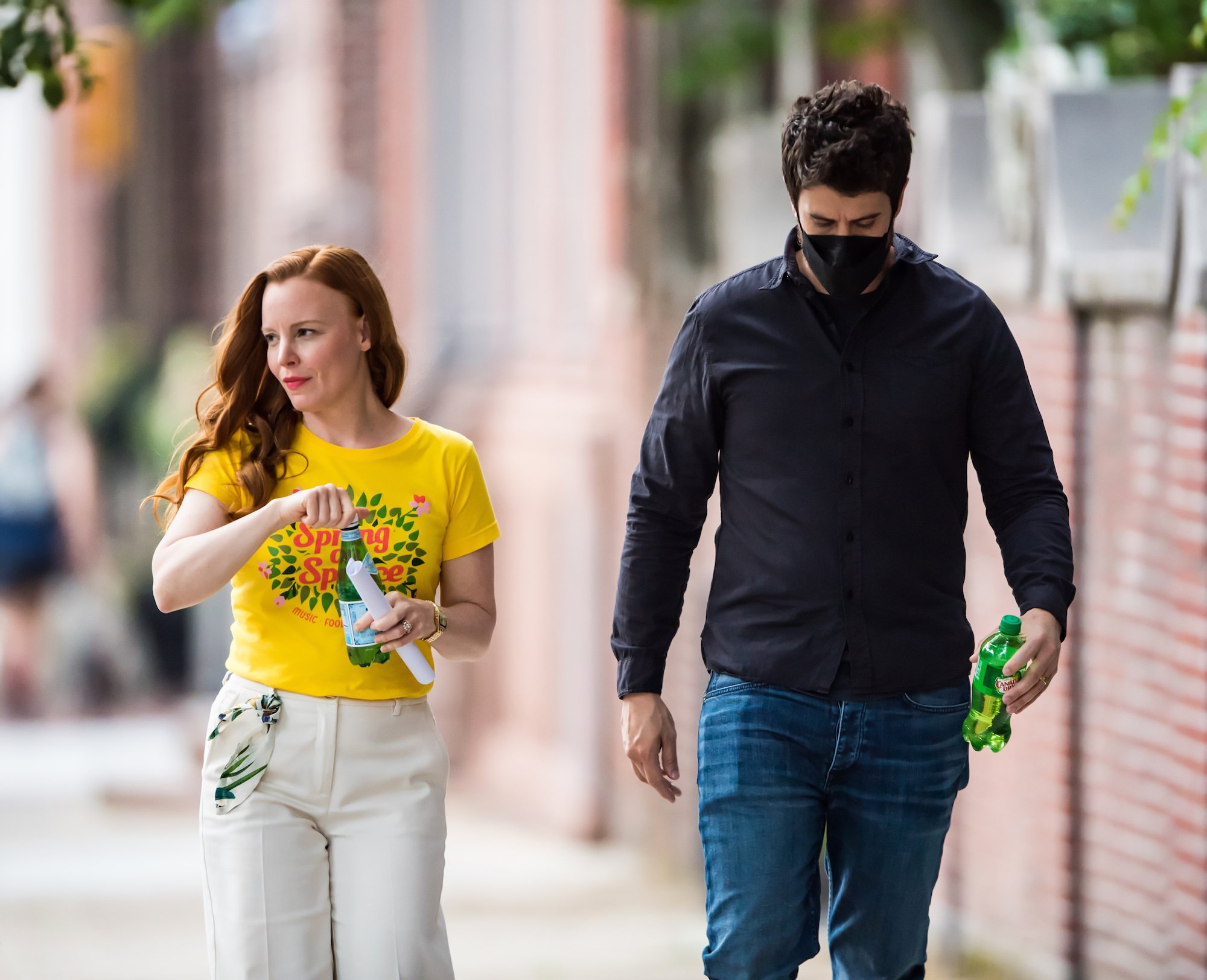 'Servant' Seasons 1 and 2 kept characters Sean and Julian as Dorothy's anchor to reality
Audiences watched in Servant Season 1 as Dorothy (Ambrose) and Sean (Kebbell) dealt with the death of their son in entirely different ways. Dorothy doesn't know her infant son ever died at all. She's erased it from her memory due to the traumatic experience. On the other hand, with his brother-in-law Julian (Grint), Sean has helped keep up the facade for Dorothy, only for a supernatural wrench to be tossed into their best-laid plans. 
The mysterious nanny Leanne, played by the outstanding Nell Tiger Free in Servant, complicates issues even further with her ties to a cult. Plus, her ability to bring things back from the dead keeps everyone confused. At their wit's end, Sean and Julian try to keep everything from coming undone. From their plan to never let Dorothy know that baby Jericho died due to her leaving him in a hot car on a sweltering Philadelphia day to allowing Dorothy to kidnap Leanne until she revealed where Jericho was being held.
Even the most detailed person might have trouble keeping track of every twist and turn in Shyamalan's series. Even the actors themselves are having revelations about the characters they play.
Toby Kebbell doesn't think his character of Sean Turner realizes the amount of pent up anger her has
Kebbell's character, Sean, carries most of the burden of Jericho's death through the series. For one, Dorothy isn't aware their child even died. Secondly, Sean partially blames himself for going out of town and leaving Dorothy with the task of caring for a newborn. However, it appears that this season Sean may have a revelation of his own.
Kebbell recently sat down with ComicBook.com to discuss some of Sean's traits and his devotion to Dorothy. Kebbell said, 
"I don't think he's lying about how much he loves his wife and how much he wants his family back. But I think he is lying about how angry he is at her for the mistake, and that he's not allowed to be angry about that mistake and that's eating him up inside, so I think some success on cooking and a little bit of maybe the show and things coming his way is not going to fold out the way we always hope it will. It'll actually make him probably look at it, but I think he genuinely does love her and adjusted himself for her. I think this season actually opens up some avenues for Sean to really look at who he honestly is."
'Servant' will end after season 4
With only two seasons released so far, Shyamalan has stated that Servant will complete its story in four seasons. Servant is exclusive to AppleTV+ and season 3 premieres on Jan. 21, 2022.