'Set It Off': Jada Pinkett Smith Wanted to Play Queen Latifah's Character
Before her Emmy-winning run as a Red Table Talk host, Jada Pinkett Smith cultivated a fan base through her work in film and TV. Throughout the '90s, she graced the screen in A Different World, Menace II Society, Jason's Lyric, and the beloved Set It Off.
In the latter, Pinkett Smith played Stony, one of four friends who turned to bank robbing in order to change their circumstances. She nailed the role, so it may be hard for some fans to believe she turned it down. Why? Pinkett Smith wanted to play Cleo.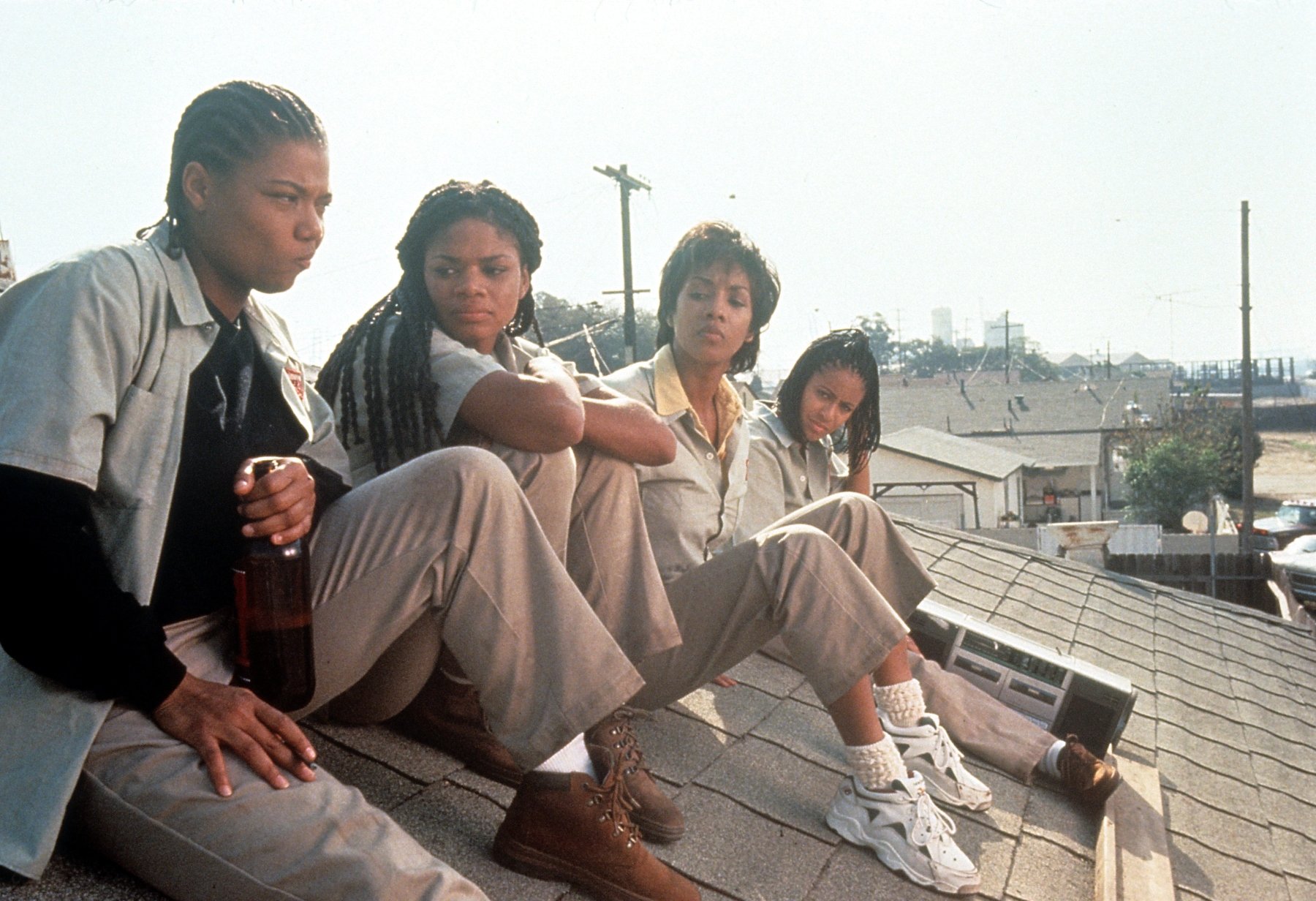 'Set It Off' celebrates its 25th anniversary
Set It Off dropped in November 1996, and starred Pinkett Smith, Vivica A. Fox, Queen Latifah, and Kimberly Elise in her film debut. The movie had a $9 million budget but raked in over $40 million at the box office. Considered groundbreaking for its time, the story followed four women pulling off heists all over Los Angeles.
They contended with tough — and sometimes heartbreaking — personal circumstances. Stony lost her brother in a police shooting. Tisean "T.T." (Elise) lost her son. Frankie (Fox) was falsely accused and fired from her bank gig. And Cleo (Latifah) wanted a change. In the end, Stony is the only one who made it out alive, but the girls held each other down until the end.
Director F. Gary Gray shot the movie and earned praise for turning its protagonists into heroes. Cleo's no-nonsense gangster attitude had her making deals with Black Sam, threatening Luther's lady friend, and taking the cops on a high speed chase. That's the role Pinkett really wanted.
F. Gary Gray convinced Jada Pinkett Smith to play Stony
One of the script writers approached Pinkett Smith about joining the movie, as she thought she'd be perfect. Gray had her in mind for Stony, and in a DVD featurette for the film, he explained how her firecracker energy fit the role.
"Jada wanted to play Queen Latifah's character," he said. "That was the best part in her mind. That was the juicy character. I convinced her that she had to be the center of reason." Writer Takashi Bufford added that Pinkett Smith delivered on what Stony represented.
As the only character who survived the story, Stony's arc came full circle with all the sacrifices she made. She watched her brother die, lost friends, and the cop who killed her brother let her slide. And she even had a chance to fall in love.
One of Stony's final scenes didn't make the cut
Pinkett Smith's character left town on a bus and eventually wound up in Mexico. With nothing to keep her there — except Keith — she had her memories to keep her going. However, Bufford told Black Film there was a deleted scene that would have driven home one more emotional point.
"There was a scene where's Jada's character is on the bus, and she passes a playground and she has a flashback of when all four girls were 8 or 9 years old, playing in that playground," he said. "That scene defined their friendship."
In real life, Pinkett Smith, Queen Latifah, Fox, and Elise maintained their bond and still regard Set It Off as one of their proudest moments. Stream the film on Amazon Prime, Vudu, or Google Play.