Seth MacFarlane Has 3 'Gilmore Girls' Credits, but He Only Physically Appeared in 1 Episode
Gilmore Girls ran from 2000 until 2007 and featured a surprising number of future stars. The series served as breakout roles for Melissa McCarthy, Alexis Bledel, Matt Czuchry, and Chad Michael Murray, among others. Stars including Rami Malek, Victoria Justice, and Max Greenfield all had early acting roles in the series, too. Even Seth MacFarlane appeared on the show. Most Gilmore Girls fans know MacFarlane portrayed a college student in a single episode, but did you know he actually has three Gilmore Girls credits to his name?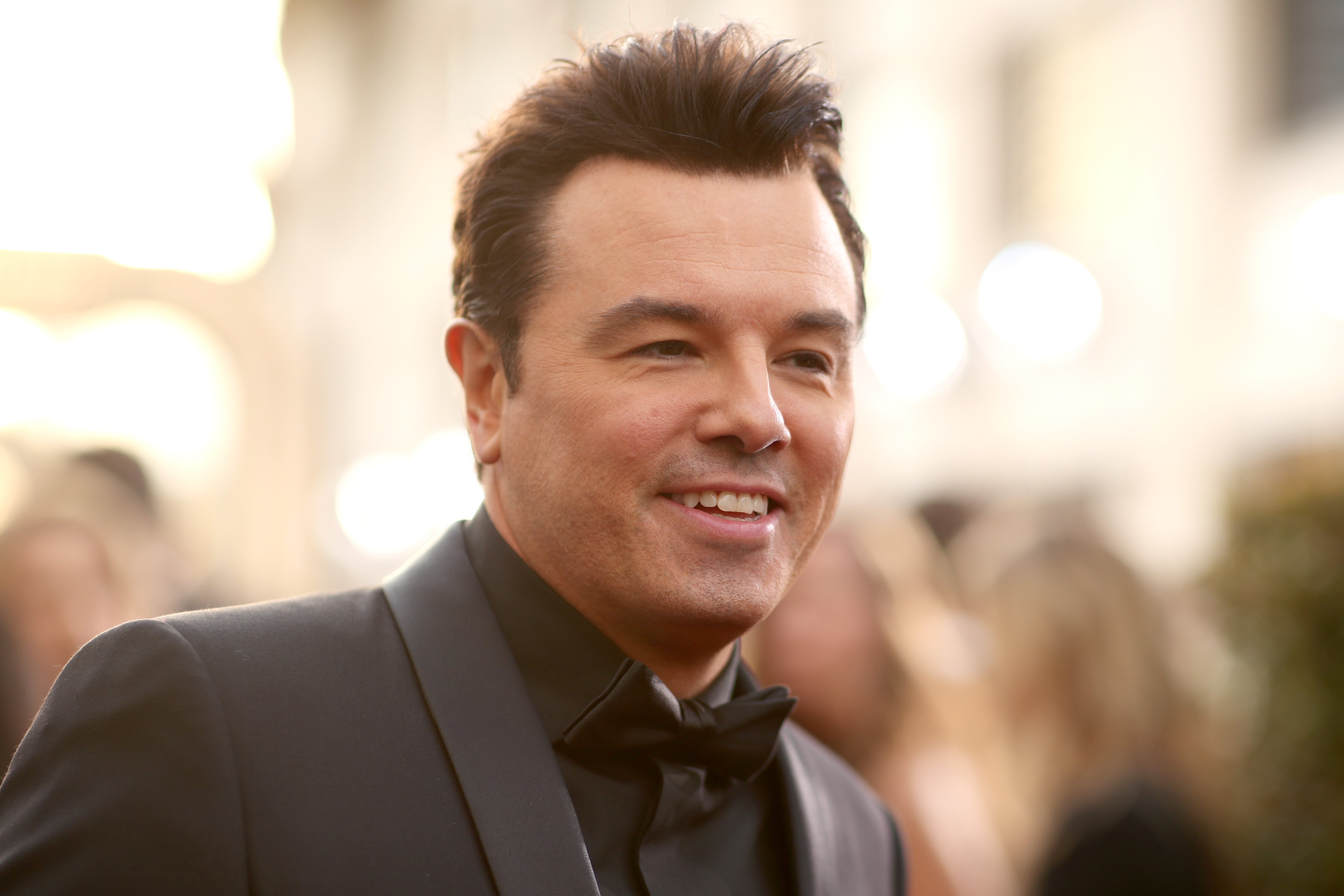 The 'Family Guy' creator appeared in a single 'Gilmore Girls' episode
Seth MacFarlane is easily identifiable in one episode of Gilmore Girls. Unlike some other stars who had small parts, MacFarlane factored into one scene pretty heavily and had several important lines. So whom did he play? A man named Zach in the season 2 episode "Lorelai's Graduation Day." 
Long before Zack Van Gerbig became the most important Zach/Zack on Gilmore Girls, MacFarlane portrayed an angsty and bitter college graduate by the same name. When Zach finds out Lorelai Gilmore's family is rich, he spends the duration of their graduation ceremony making comments about Lorelai and the Gilmores.
Seth MacFarlane lent his voice to 2 more episodes
MacFarlane only physically appeared in that one episode, but he has two additional credits on the famed series. First, he voiced a lawyer named Bob Merriam in the season 3 episode "I Solemnly Swear." In the episode, Emily Gilmore is sued by a former maid for wrongful termination. 
In the season 4 episode "Die, Jerk," MacFarlane voiced a folk singer who sang "Michael, Row the Boat Ashore." In the episode, Rory's funny but brutal review of a Yale ballet performance backfires when the ballerina tracks Rory down in the cafeteria and screams at her. Doyle McMaster refuses to let Rory write an additional article highlighting the ballet or the ballerina, and instead Rory goes on to review the folk performance.
Seth MacFarlane explained how he landed his small part on 'Gilmore Girls' 
Seth MacFarlane didn't just happen upon an audition for Gilmore Girls. The famed performer explained that he landed the role of mean Zach thanks to a little nepotism. In an interview with Wired, MacFarlane said he had previously worked with Dan Palladino on Family Guy. Palladino left the animated series to partner up with his wife for Gilmore Girls. 
MacFarlane explained that he was asked to come along for a bit, so he did. While MacFarlane's Gilmore Girls tenure was shortlived, it was certainly memorable. His character, Zach, might have been among the only people to dare be mean to Lorelai Gilmore for no good reason. The angsty community college graduate, unsurprisingly, did not appear in Gilmore Girls: A Year in the Life. 
RELATED: Alexis Bledel and Other 'Gilmore Girls' Stars Whose Schedules Just Opened Up For a Potential Second Revival