Seth MacFarlane Hosted the Oscars Drunk on '3 1/2 Glasses of Straight Scotch'
Seth MacFarlane got drunk when he hosted the 2013 Oscars. The Academy Awards had been experimenting with nontraditional hosts before. Anne Hathaway and James Franco hosted 2011. Usually they pick professional stand-ups like Chris Rock, Billy Crystal and Steve Martin, or at least television hosts like David Letterman and Whoopi Goldberg. MacFarlane was somewhere in between, a writer/producer and actor with musical performance background. He didn't do it sober though.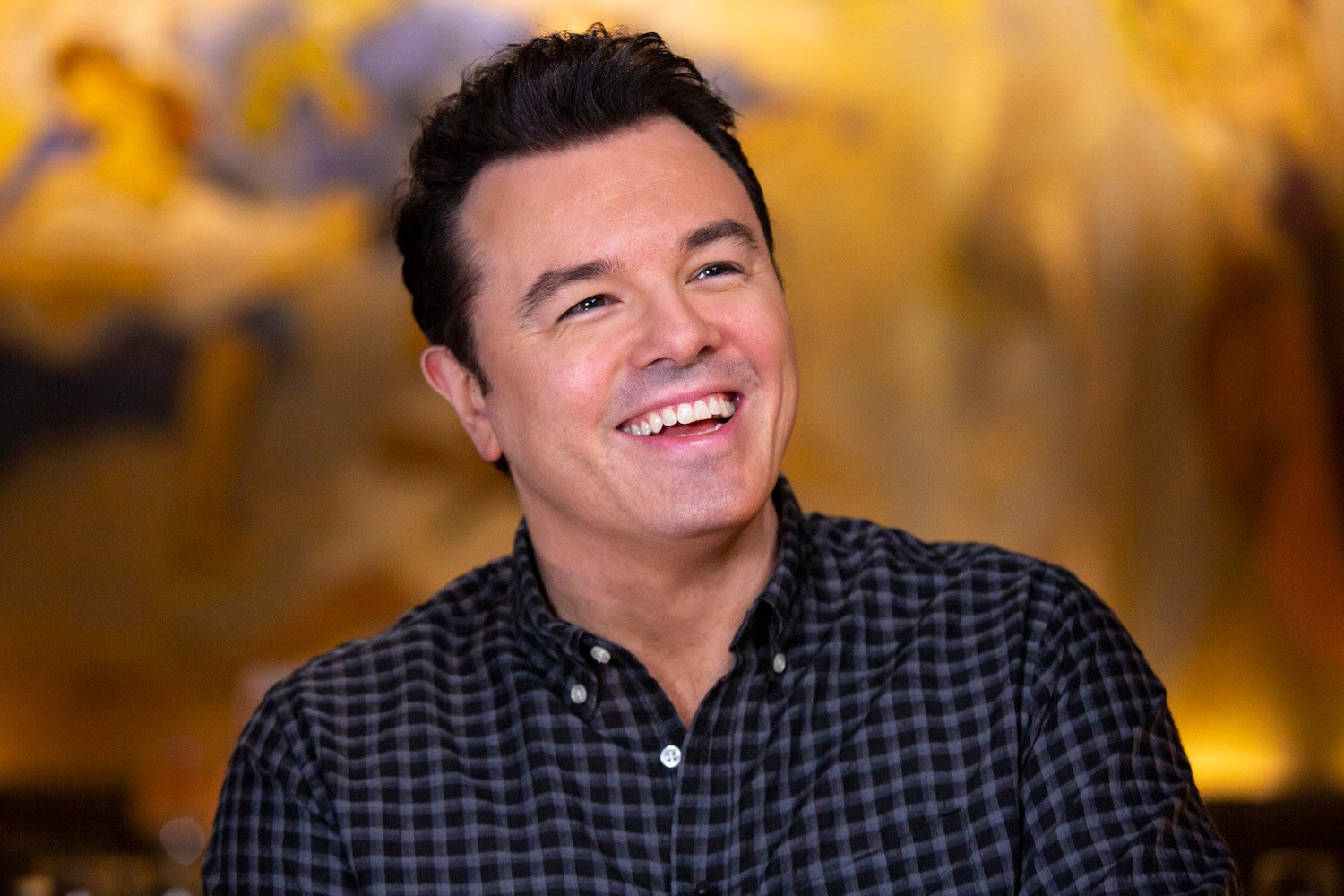 MacFarlane was a guest on Rob Lowe's Literally! podcast on June 1. Although Lowe's own Oscars performances never came up, he complimented MacFarlane's hosting job. That's when MacFarlane admitted he'd self-medicated. 
Seth MacFarlane got drunk on scotch to get ready for the Oscars 
MacFarlane has been known to drink on stage. He's been on panels holding a glass of scotch. At the Dolby Theater, he did all his drinking off stage.
"Rob, by the time I walked out onto that stage, I had already had about three and a half glasses of straight scotch," MacFarlane said on Literally!. "There was no way I was going out and doing that sober. There was just no way."
Seth MacFarlane required liquid courage
Despite creating Family Guy and with the movie Ted in theaters, MacFarlane still felt overwhelmed by the task at the Oscars. He kept his cool on stage, but admitted how he was really feeling. 
"I had to dance, all this stuff," MacFarlane said. "Uh uh, no way. I'll have an anxiety attack. I can't do this."
MacFarlane speculated that he's not the first Oscar host to drink before going on live. 
"I bet it's more common than you think though," MacFarlane said. "Also I'm not a professional stand-up who does this all the time. If you're Chris Rock and you're out there doing it 24/7, you're going to have those mental tools at your disposal when you need them. When you only do it sporadically, alcohol opens those doors."
The Oscars invited him back a second time 
The Oscars were a good experience, MacFarlane recalled.
"I do remember hosting the Oscars," he said. "It was a blast start to finish. The audience was great. The room was fantastic. I've done some standup. When I was younger, I did enough of it to know when the room's with you and when they're not. This room was just a gift. They were fantastic."
The Academy even asked MacFarlane back a second year. He considered doing it to show any haters that he was good enough to do it twice, but ultimately focused on his movies and shows.
"I would've gone back and done it the next year," he said. "They called me when I was in Santa Fe shooting the western [A Million Ways to Die in the West] to come back and shoot the following year. It was the same producers, come back and do the show again. I debated it, I talked to some friends and I realized the only reason I would be saying yes would be to just thumb my nose at the detractors. I'm like, 'You know, that's not enough reason to put in all this work. You don't do a show out of spite.' So I was a little sad because I loved working with those guys but it's fun."