Seth Rogen Becomes Hero on Social Media For Shutting Down Racist Comments
In the wee hours of the night on June 1, Seth Rogen was being celebrated on Twitter. During a time when people are scrutinizing celebrity responses to the unrest and protests going on in America, people took notice of Rogen.
While former Glee star Lea Michele is being called out for hypocrisy over her Black Lives Matter tweets, others such as Rogen are being commended for their support. He was not on board for any negative commentary.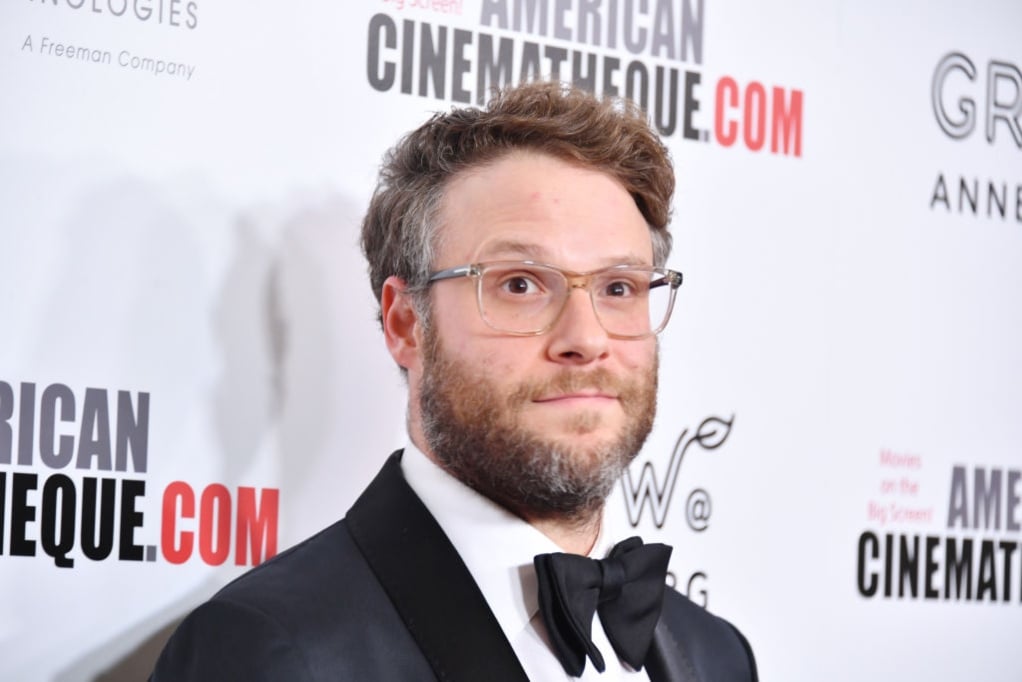 Seth Rogen and others donated funds
Rogen is among a number of famous folks who donated money to help bail out protesters in Minnesota. All over the nation, funds are being set up to go toward bail and legal defense needs, with people such as Chrissy Teigen, Janelle Monae, Harry Styles, Katy Perry, and Don Cheadle taking action.
Since the murder of George Floyd on May 25 became a rallying cry, people all over the globe are supporting the movement for Black Lives Matter.
During the weekend of May 30, protesting increased in cities around the country and in some cases, celebs decided to show up in person to march alongside fellow activists. Rogen was addressing issues in several ways
RELATED: 'The Bachelor' Star Ben Higgins Shuts Down 'All Lives Matter' Supporters on Instagram
Rogen shut people down on Instagram
Once comments started piling up in Rogen's Instagram feed that derided his decision to support Black Lives Matter and protesters, Rogen shot back. Here is the post that got folks riled up.
One person wrote, "I like 'All Lives' Matter,' to which Rogen replied, "I like f**k you." Another posted a lengthy comment about "They don't show wtf these people were doing to get in trouble in the first place," and Rogen wrote, "F**k off. You don't deserve my movies anymore. Stop watching my sh*t."
Screenshots of these exchanges were being shared on Twitter, and the verbal back-and-forth with these followers went viral.
For every commenter who wrote in all caps, "ALL LIVES MATTER,"  complained about vandalism, or told him he picked the wrong side, Rogen hit back with replies such as "F**k off," "Shut the f**k up," or "F**k you leave."
Twitter is showing love to Rogen
As people on Instagram thanked Rogen and gave him virtual dap, there was another set of praise swelling up on Twitter where folks were thanking the comedian for being an ally. More than that, they were happy they couldn't dig up any old derogatory tweets from Rogen.
One person tweeted, "I love Seth Rogen's approach to racists." Another added, "Seth Rogen is a king. He's telling everyone to f*ck off in the comments on his IG post." A different Twitter user rated his actions: "Seth Rogen is always on point, but his Instagram post was more than 110%."
There were also a large number of "I love Seth Rogen" messages adding to the collective amount of trending tweets for him. Many people are just laughing and celebrating his reactions.
As a result of his verbal battle, Rogen gained some new social media followers in the process, and he acknowledged that he lost some too. And he's fine with that.
RELATED: How Harry Styles, Colin Kaepernick, John Legend, John Cusack and Other Celebs Are Supporting George Floyd Protests