Seth Rogen Revealed What Killed 'Pineapple Express 2'
Seth Rogen recently appeared on 'The Howard Stern Show' and dished details about his career, including why the 'Pineapple Express' sequel was never made.
To the delight of fans, stoner flick icon, Seth Rogen, recently appeared on The Howard Stern Show. During the on-air interview, the star dished a few unfiltered details about his movie career, including why the sequel to his crowd-pleaser, Pineapple Express, was never made.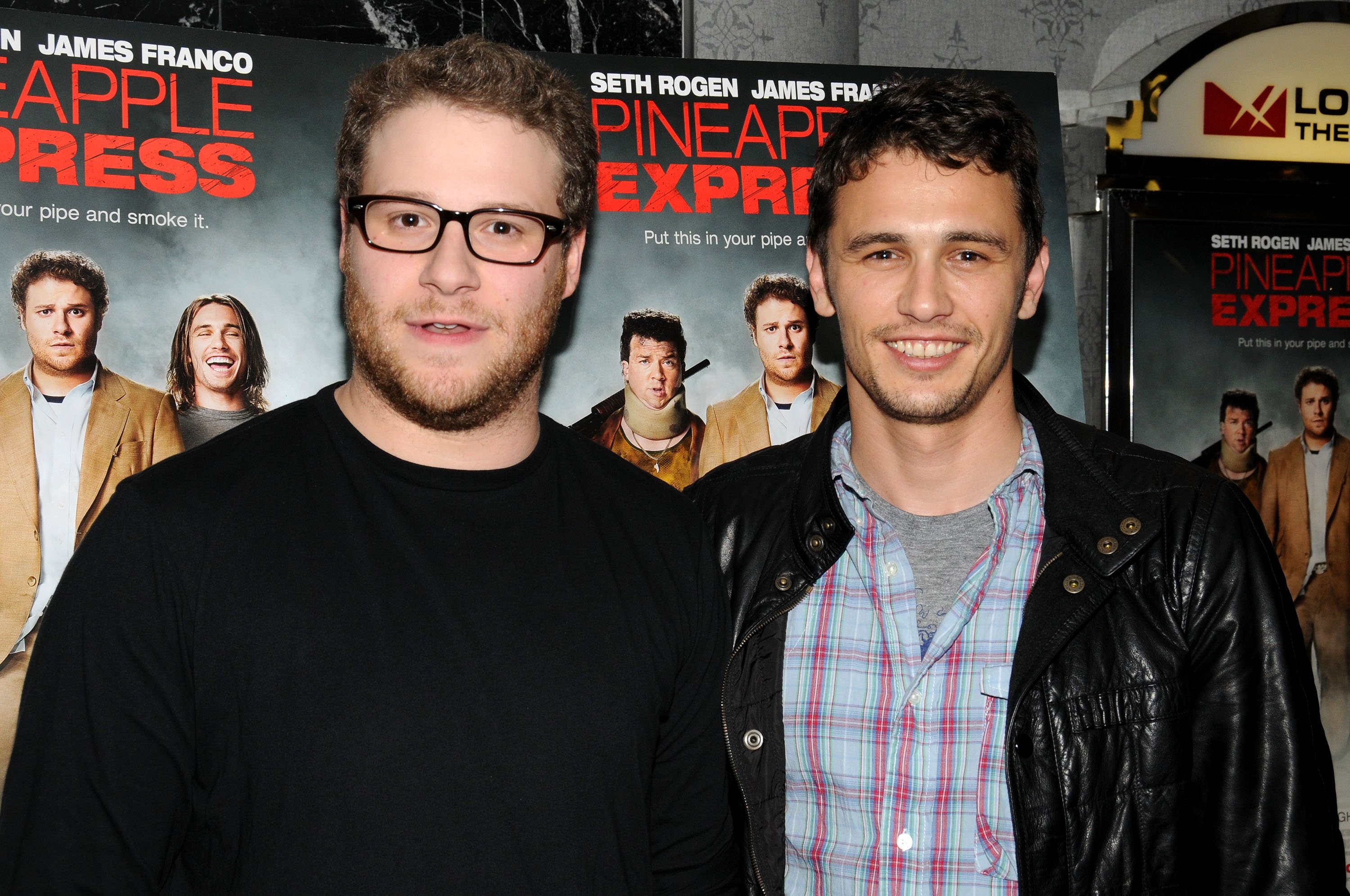 What made 'Pineapple Express' so popular?
Pineapple Express has been universally recognized as one of the most popular stoner flicks ever. The synopsis teases, "A process server and his marijuana dealer wind up on the run from hitmen and a corrupt police officer after he witnesses his dealer's boss murder a competitor while trying to serve papers on him." Spoiler alert — hilarity ensues.
Rogen co-wrote Pineapple Express with his frequent creative cohort, Evan Goldberg. During his conversation with Howard Stern, Rogen reflected, "As we would tell people we were making a weed action movie, they looked at us like we were f*cking so stupid and crazy."
In addition to co-writing, Rogen served as an executive producer and starred alongside James Franco in the film. David Gordon Green, the filmmaker behind such features as All the Real Girls and Snow Angels, signed on to direct. The comedy also benefited from a strong supporting cast, with actors such as Danny McBride, Gary Cole, Rosie Perez, Amber Heard, Bill Hader, and James Remar in the mix.
The action romp boasts a coveted Fresh Rating on Rotten Tomatoes, and not only was Pineapple Express a hit with critics, but fans flocked to theaters, making it a commercial success. Box Office Mojo reports that the project grossed over $100 million worldwide on a $27 million budget.
The movie, which dropped back in 2008, continues to appear in listicles, roundups, and conversations around the water cooler (or whatever replaced the water cooler during the COVID-19 pandemic). With those impressive feats in mind, many fans question why a sequel never materialized.
Seth Rogen admitted the movie studio said 'no' to 'Pineapple Express 2'
Radio show host, Howard Stern, asked Rogen a question that has been on the minds of comedy movie buffs for more than a decade. "Would there ever be a Pineapple Express 2?"
Rogen confessed that he and his creative partners wanted to make Pineapple Express 2 happen. Alas, the studio executives opted to pass on the idea. Rogen said, "We tried to make one, and thanks to the Sony hack, you can actually, like, find the email when Sony decided to kill the movie and not make it. So, it was something we were very open to several years ago, but Sony was not that interested in it."
Stern confessed that he loves weed humor, calling it "some of my favorite humor.'" He suggested that some folks are afraid to produce movies that revolve around the subject of drugs. "I think it has to do with, they're afraid to look stupid," said Stern.
"Luckily, that's not a fear I have," quipped Rogen.