Seth Rogen Says His Relationship With James Franco has 'Changed' Following Accusations of Sexual Misconduct
Seth Rogen and James Franco used to be close friends and creative collaborators. But now, Rogen admits that he no longer desires to work with Franco after sexual misconduct allegations have surfaced. The accusations against Franco don't just affect the professional relationship between the two. It also changed the dynamic of their friendship as a whole.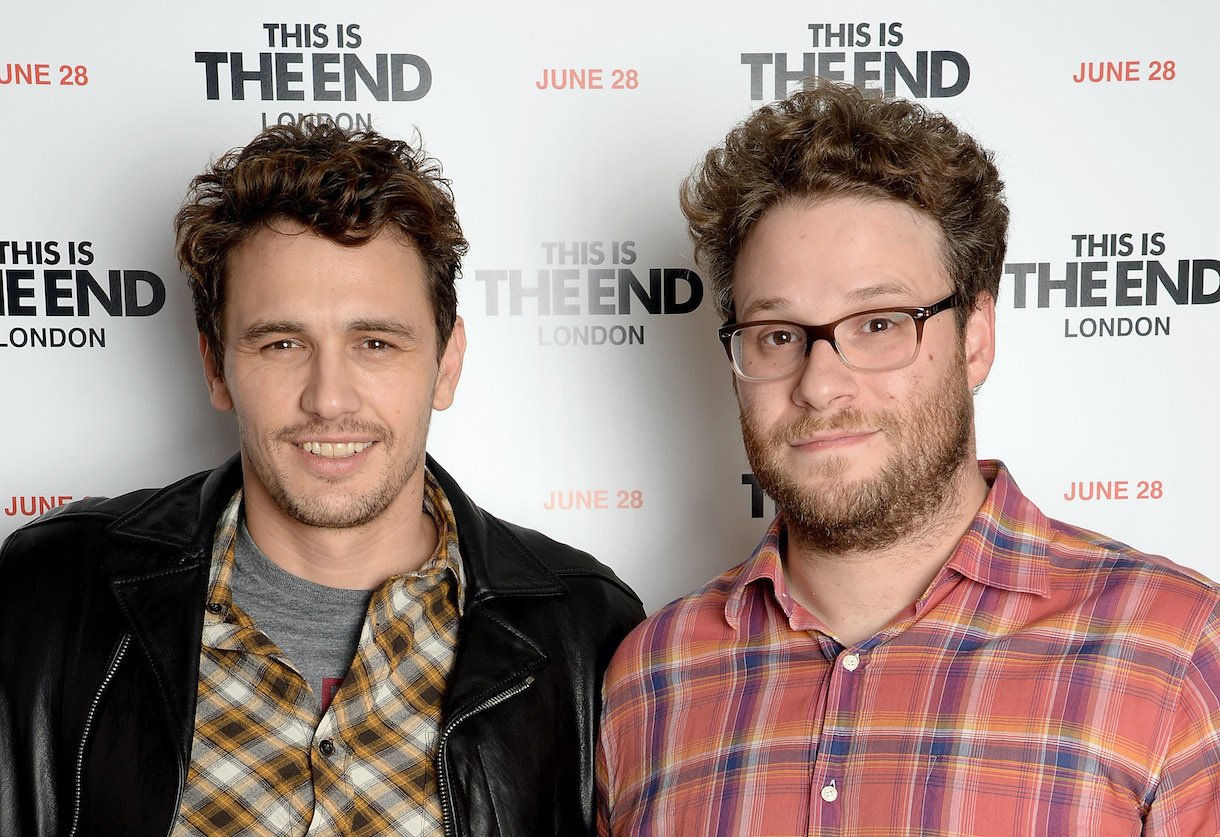 Seth Rogen once called James Franco a 'great friend'
In 2017, Rogen saluted his longtime pal by writing a tribute letter on IndieWire. In the letter, he talks about how Franco makes him a "happier person."
"He's just a great friend and makes good pie," Rogen said of Franco.
The two met on the set of Freaks and Geeks back in 1999. And although they got along alright, Rogen admits that he never predicted a friendship between the two of them.
He said,
"We were filming Pineapple Express in 2007. I had first met James about eight years before that when we were making Freaks and Geeks. We got along well at the time, but if you told me then that he would ultimately become, like, a fixture in my life for the next several decades, I probably wouldn't have believed you."
"After the show was canceled, we didn't see each other for years and years," Rogen continues. "I think he was entering a part of his life and career that I didn't really get or appreciate. I actually remember trying to talk him out of playing James Dean in that TV movie. I was like, 'yeah, I'll play Marlon Brando in a movie, we'll all just play the greatest actors of all time. It'll be dope. Nobody will think we're a-holes.' And then he went and did it, and I remember watching him win a Golden Globe, and I was like, "F*ck me, he really did play one of the greatest actors of all time, and did it well enough that he won this award."
James Franco and Seth Rogen's friendship has been affected by Franco's behavior
RELATED: 'Freaks and Geeks': Are James Franco and Busy Philipps Friends?
According to Rogen, his friendship with Franco has been affected by sexual misconduct allegations. As of now, Rogen has no interest in making more films with Franco.
"What I can say is that I despise abuse and harassment," he said (via USA Today.) I would never cover or conceal the actions of someone doing it or knowingly put someone in a situation where they were around someone like that… I also look back to that interview in 2018 where I comment that I would keep working with James, and the truth is that I have not and I do not plan to right now."
And when asked whether or not they're still friends, Rogen said,
"I don't know if I can define that right now during this interview. I can say it, um, you know, it has changed many things in our relationship and our dynamic."
When asked if their separation was painful, Rogen said, "Yeah. But not as painful and difficult as it is for a lot of other people involved. I have no pity for myself in this situation."
James Franco was accused of being a 'pretentious bully' by Busy Philipps
Accusations about Franco's unacceptable behavior have been going on since the very beginning of his career. In the sitcom Freaks and Geeks, Busy Philipps accused Franco of being a "Pretentious bully," who specifically targeted her.
"People love the contentious nature of Kim and Daniel's relationship from that show, but it was coming from a very real place," Philipps reveals in her memoir. "He treated me as if I were inconsequential, barely there."