Seth Rogen Was Involved In These Other Controversies Before His 'All Lives Matter' Responses
Seth Rogen posted a Black Lives Matter picture on Instagram during the weekend of May 29-31 while protests against the death of George Floyd ensued in cities around the country. By June 1, Rogen's fans celebrated Rogen's responses to people who commented, "All Lives Matter." Using his trademark profanity, Rogen personally called out every who tried to tell him all lives matter. He even told some to stop watching his movies.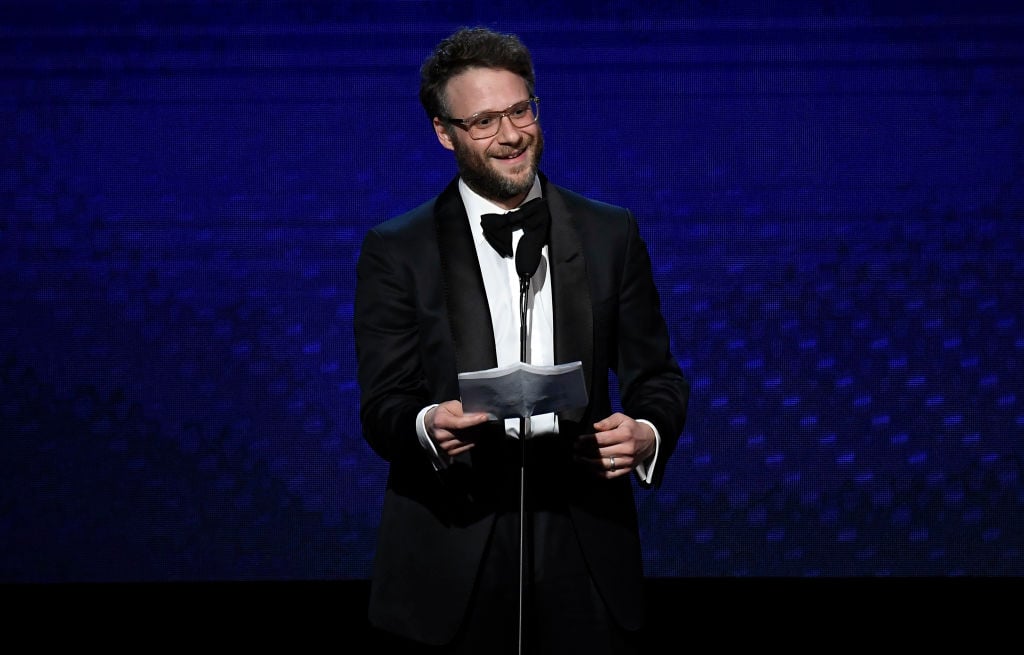 RELATED: How Harry Styles, Colin Kaepernick, John Legend, John Cusack and Other Celebs Are Supporting George Floyd Protests
This is not the first time Rogen has been involved with controversies. Take a look back at some of the other controversies Rogen weathered. He endured so he's still here calling out "All Lives Matter" comments on his Intagram!
'The Interview' got Seth Rogen in trouble with a whole country 
Rogen and Evan Goldberg co-wrote and co-directed The Interview. They intended it be another one of their silly comedies. Rogen played the producer to a tabloid reporter (James Franco) who land an interview with Kim Jong-un (Randall Park).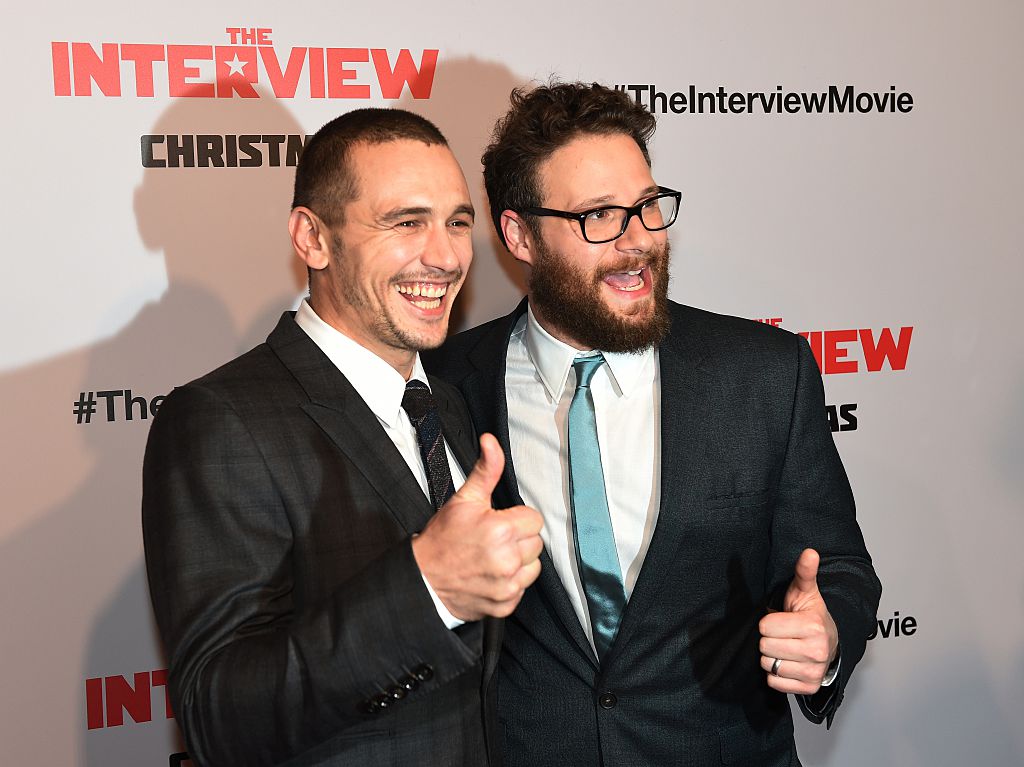 RELATED: 'The Interview' Is Canceled: 8 Other Movies About North Korea
North Korea took it seriously and threatened action against Sony Pictures if they release the media. Sony attributed a massive hack, which leaked private studio memos surrounding all their projects, to North Korean hackers.
North Korea had more impact on Rogen's career than the "All Lives Matter" commenters. Sony ultimately cancelled the wide release for The Interview when major theater chains refused to show it. It only played in limited release with independent cinemas, but it is available on DVD, Blu-ray and streaming now. 
'The Disaster Artist' got caught up in James Franco's controversy
Rogen and Goldberg produced The Disaster Artist, directed by and starring James Franco. Franco played Tommy Wiseau, the creator and star of The Room. Rogen also played script supervisor Sandy during the production of The Room. 
The film was a love letter to The Room and it was on track for an awards campaign with nominations for Golden Globes and Screen Actors Guild Awards. In January of 2018, some students of Franco's acting classes came forward with allegations of sexual misconduct against him.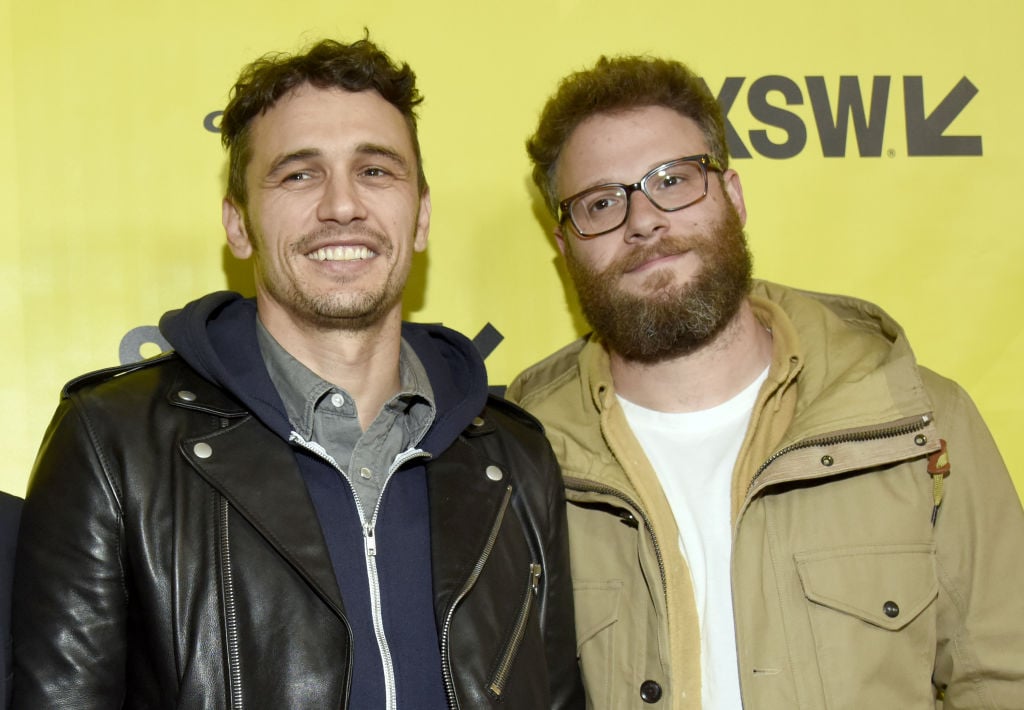 RELATED: These Actresses Are Calling Out James Franco For Sexual Misconduct Scandal
Advocates for #MeToo directed any Disaster Artist controversy at Franco, but Franco stopped attending awards shows on the film's behalf. When Oscar nominations came out, only Scott Neustadter and Michael H. Weber's screenplay got a nomination, when Franco's performance and other aspects of the film were considered worthy. 
MTV censored a Movie Awards bit for 'Pineapple Express'
In the summer of 2008, Rogen and Franco were getting ready to promote Pineapple Express. The movie starred Rogen as a process server and Franco as his dealer who end up on the run from criminals and police. They appeared at the MTV Movie Awards on June 1, but the cameras cut away from their shenanigans. 
Rogen and Franco lit up a joint as a tie in to their stoner comedy. Folks at home couldn't see it because the cameras cut away. Rogen said MTV cleared the bit in advance. He informed them it was going to be fake marijuana and had an approved script.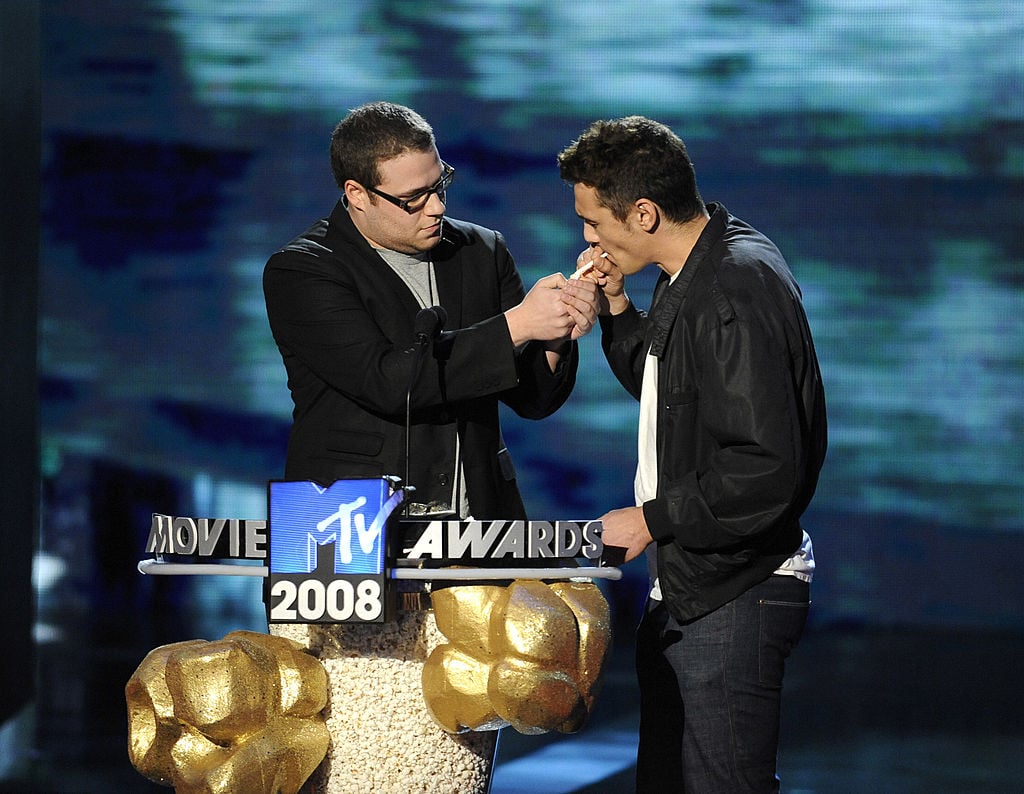 RELATED: Marijuana Movies: The Top 10 Stoner Films
"We literally didn't say one word that wasn't on that teleprompter," Rogen told reporters on the set of Observe and Report. "They handed Franco the bag of weed, they gave me the lighter, they gave me the fake joint. It could not have been more planned."
It took 'Preacher' until Season 2 to face controversy
Rogen and Goldberg also produced AMC's adaptation of Garth Ennis's comic book Preacher. The source material was already controversial. Dominic Cooper played the preacher who gained the super power of the voice of God.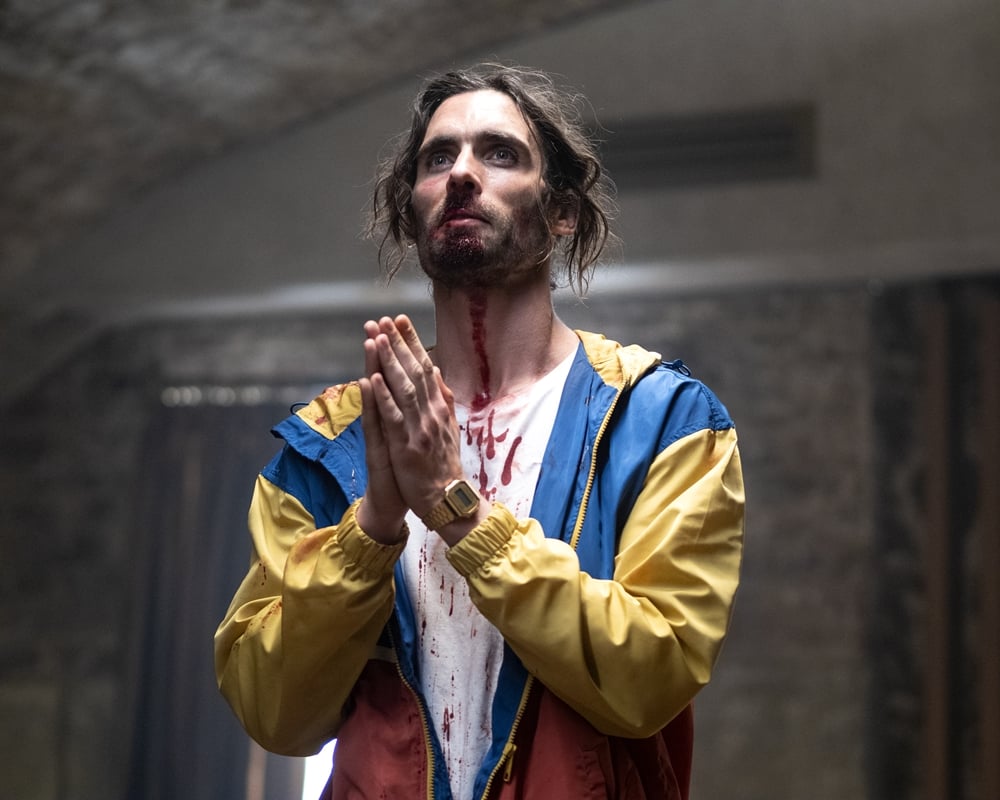 RELATED: AMC's 'Preacher' Looks Just As Violent As You Imagined
It wasn't until a season 2 episode featured a sex scene with Jesus Christ that led Catholic League president Bill Donohue to condemn the show, in a statement The Christian Post reported. This was well after Noah Taylor joined the cast as Adolf Hitler. 
Seth Rogen championed the butthole cut of 'Cats'
Earlier in 2020, Rogen watched Cats for the first time, while smoking pot. When a follower told Rogen about the rumor that early versions of the visual effects included realistic feline anuses, Rogen tweeted:
RELATED: 'Cats': New Details of 'Butthole Cut' Surface
Since Rogen amplified the butthole cut campaign, more Cats VFX artists spoke out to clarify. They didn't actually render buttholes, but some of the fur and skin simulation folded in such a way to look like buttholes. One artist did confirm that someone did have the job of painting out any body part that could be mistaken for a cat butthole.