Seth Rogen Was Originally Supposed To Play Jonah Hill's Role in 'Superbad'
Superbad is one of the funniest films of 2007. Starring Jonah Hill, Michael Cera, Seth Rogen, and Bill Hader, the movie tells a tragic coming-of-age tale of two awkward high school boys.
Jonah Hill has received significant praise for his role as Seth in the film, but he was never supposed to play it. Rogen was actually supposed to star in the film, playing a younger version of himself. 
'Superbad' is based on Seth Rogen and his friend's lives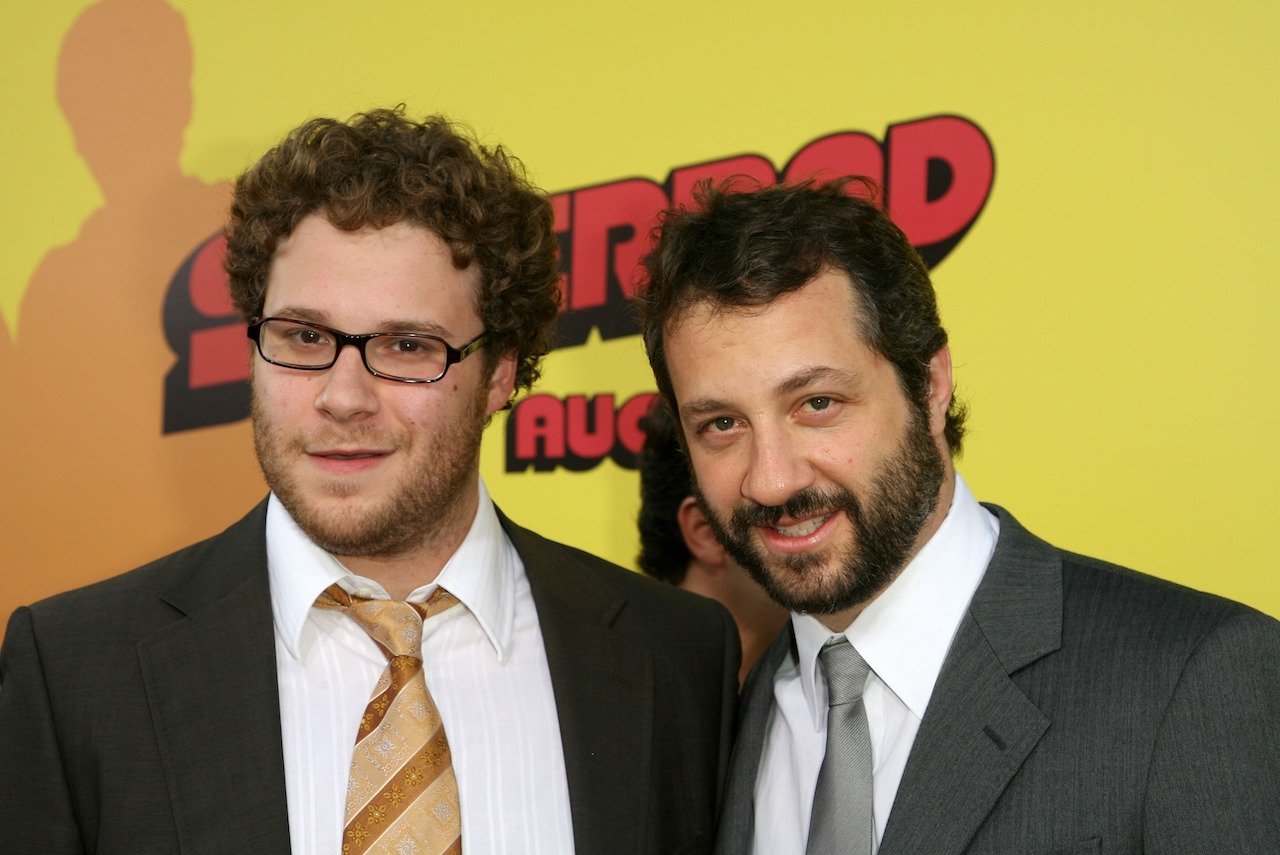 Superbad is known for its offbeat humor and outrageous scenes, but it's actually based on real-life experiences. Rogen wrote the script for it while he was in high school.
"Me and Evan Goldberg, my friend and partner to this day, started writing Superbad when we were in high school, we were in eighth grade, basically," Rogen told GQ. "And it incorporated a lot of our real-life high school stories. And originally the characters' names are Seth and Evan, after me and Evan."
Seth Rogen was initially supposed to play Jonah Hill's role in 'Superbad'
Rogen was initially supposed to play the Seth role in Superbad, but he was too old for it too look authentic. 
"Originally I was gonna play Seth and we would hire another actor to play Evan … But it basically took us so long to get the movie made that I aged out of the role essentially. And we were like 24 by the time we were making the movie, and I could not play an 18-year-old convincingly anymore."
After realizing the situation, he decided to take a role as a cop and allowed Hill to play the Seth role instead. 
"So I played this cop that was always in the script, and I much more convincingly played a guy in his late 20s who was a really irresponsible cop than a guy who was in his late teens about to enter college. And so Jonah Hill played the role I was originally gonna play, to much better effect than I ever could have played it."
Michael Cera is nothing like his 'Superbad' character in real life
Michael Cera also gives a great performance in Superbad, and he's apparently nothing like his character in real life. 
"Michael Cera played Evan," Rogen said. "It's funny because Michael Cera's really not like the actual Evan in real life. But he was perfect and he's just a genius and he really—in the script it was kind of like a straight man and a funny guy, but he made the straight man just as funny as the funny guy, which was something that I've really grown to marvel at over the years."
Jonah Hill was never supposed to be in 'Superbad'
Hill is one of the standout stars of the movie. His deadpan humor and awkward appearance make him a fan favorite. He was brought on to star in Superbad because of his prior relationship with Rogen, but he was never supposed to get the role. 
"We found Jonah because we—he's actually originally in 40-Year-Old Virgin and that was a scene I had written," Rogen said.
Rogen ran into Hill at a movie theater not long after, and Hill told him he would be auditioning for a role in The 40-Year-Old Virgin. After a successful audition, Hill joined the cast and was top of mind for his role in Knocked Up. 
On the set of Knocked Up, Hill kept trying to convince Rogen that he was a fit for Seth role in Superbad, but Rogen thought he was too old. However, after an impromptu audition in their trailer, Hill got the role. 
"It was just so funny, we were like, 'Oh, we were wrong, he can totally do this, very well. And then we put him in the movie."