'Severance': 5 Questions Season 2 of the Apple TV+ Series Has to Answer
Whenever 'Severance' Season 2 comes out, we need answers to these five questions about the Apple TV+ series.
Apple TV+'s Severance Season 1 ended on a major cliffhanger. The finale of the workplace thriller sheds some light on a few of the goings-on at Lumon, a mysterious company founded by Kier Eagan, including a glimpse at Helly R. (Britt Lower) and Irving's (John Turturro) "outie" lives. However, there are still many questions that need answers. Here are five questions we're hoping to have answered in Severance Season 2.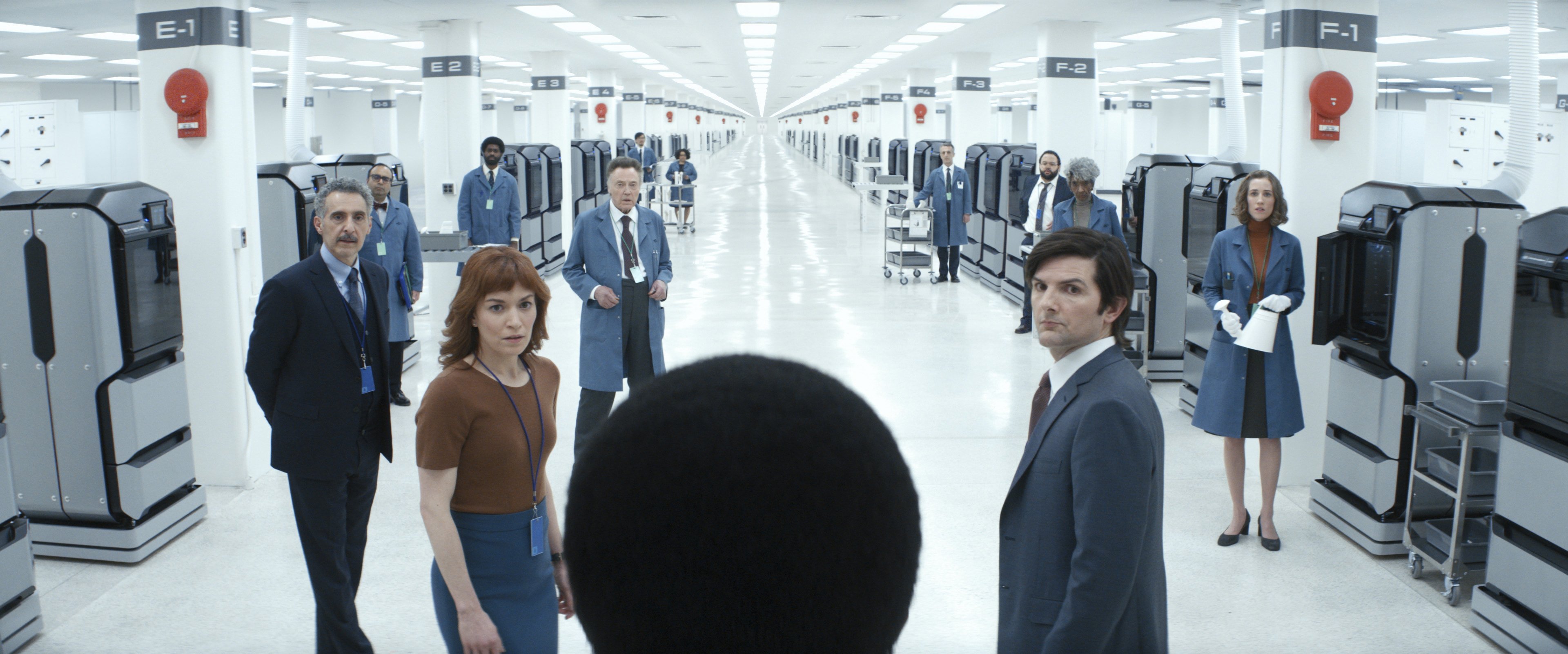 'Severance' Season 2 is confirmed, but there's no release date yet 
In April 2022, Apple confirmed a second season of Severance ahead of the season 1 finale. The critically acclaimed workplace thriller from creator Dan Erickson and director/executive producer Ben Stiller does not have a release date for season 2 at publication. 
Stiller, who first read Erickson's pilot over five years ago, says Severance has always been a "multi-season story." Added Stiller: "I'm really happy we get to continue it. I'm grateful to our partners at Apple TV+ who have been behind it the whole way. Praise Keir!" Stiller hopes production for Severance Season 2 will begin by the end of 2022, meaning fans won't get to see new episodes until 2023 (via Rolling Stone). 
Why does Lumon want Mark S. to believe his wife is dead? 
Throughout season 1 of Severance, Mark S. (Adam Scott) believes his wife Gemma (Dichen Lachman) died in a car accident. In episode 7, we realize Gemma is Mark's Lumon co-worker Ms. Casey, the company's workplace therapist.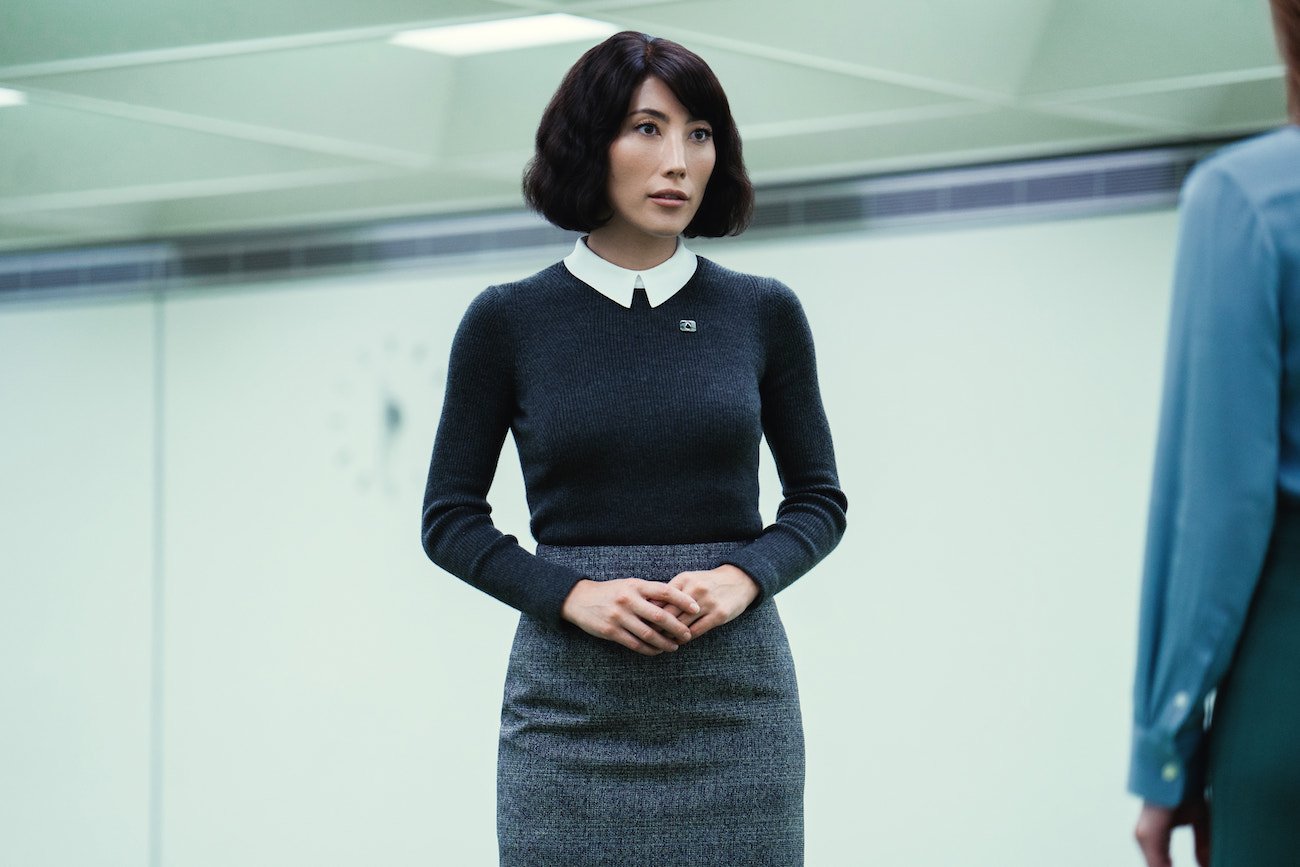 Why is Lumon so focused on making Mark's "outie" believe his wife is dead? Since Ms. Casey often appears in a dream-like state and most of her actions are robotic, could this mean Lumon is after total mind-control and totally fabricating a world outside of work?
How long will it take Mark S. to realize Ms. Casey is his wife, Gemma? 
In the final two episodes of Severance Season 1, Dylan (Zach Cherry) successfully triggers the "overtime contingency" switch so his co-workers can get a look at their lives outside of Lumon. However, in the finale, Ms. Cobel (Patricia Arquette) and Mr. Milchick (Tramell Tillman) determine what they're doing.
Knowing her to be Ms. Casey from Lumon, episode 9 ends with Mark S. shouting, "She's alive!" after seeing a photo of his "outie" with Gemma. How long will it take Mark S. to recall this information in season 2, if he recalls it? 
Will Helly's father punish her for her outburst? 
Another shocking reveal in the Severance Season 1 finale was finding out Helly R. is an Eagan. As a descendant of Lumon's founder, Helly volunteered to become a severed worker at the company.
However, during her "outie's" trip to the real world, Helly seizes the opportunity to tell Lumon's esteemed guests how tortured severed workers really are. What will become of Helly in season 2? Surely there's a trip to the "break room" in store for her, or could there be a worse form of punishment?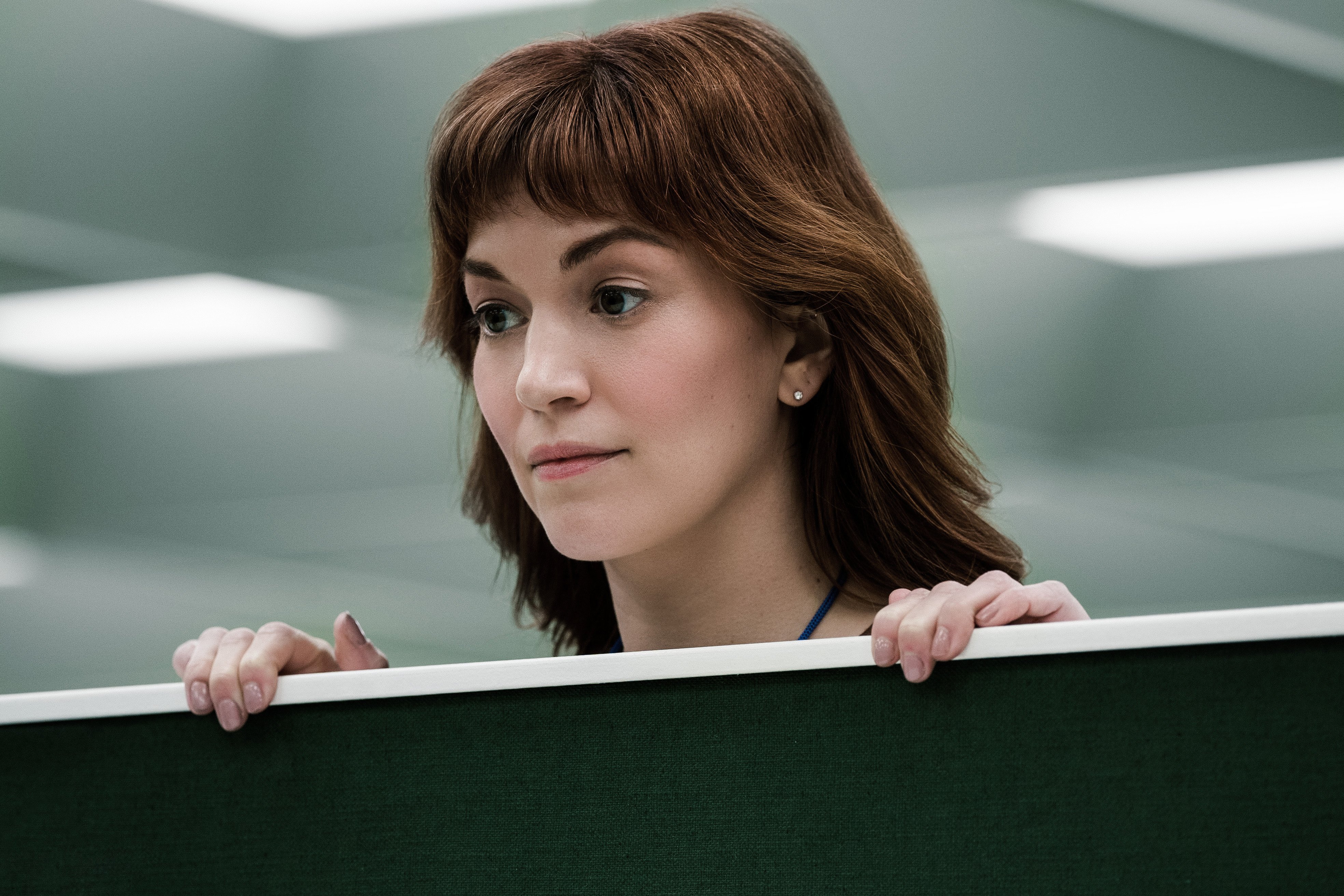 Will 'Severance' Season 2 reveal Irving is a mole trying to take Lumon down?
Irving is one of Lumon's most devoted employees, quoting the handbook in almost every episode of Severance Season 1. Conversely, Irving's "outie" appears to be a crusader against the company with lists of severed employees and details about the company history in his home. Could Irving be a mole working to take down Lumon's evil operation, whatever that might be? 
What does the company Lumon even do? 
Season 1 of Severance spent a lot of time developing the characters and their lives outside of work, emphasizing Mark S. There's little focus on the company itself.
Season 2 of the Apple TV+ series should give fans a closer look at what Lumon does as a company. Moreover, what do the machines in Lumon's O&D do, and why are there cards demonstrating violence in the workplace? 
Stay tuned to Showbiz Cheat Sheet for the latest updates on season 2. Watch season 1 of Severance on Apple TV+.