'Severance': Lumon's Employee Incentive Finger Traps Might Have a Secret Meaning
Could the finger trap incentive from season 1 of 'Severance' hold more meaning? Fans of the Apple TV+ series think so.
Apple TV+'s Severance follows Lumon, a fictional company with "severed employees" who work jobs with mysterious meanings and earn incentives like finger traps and "Waffle Parties." However minor, these incentives have many Severance fans thinking there's more meaning to them than meets the eye. Find out what some fans think Lumon's finger traps symbolize.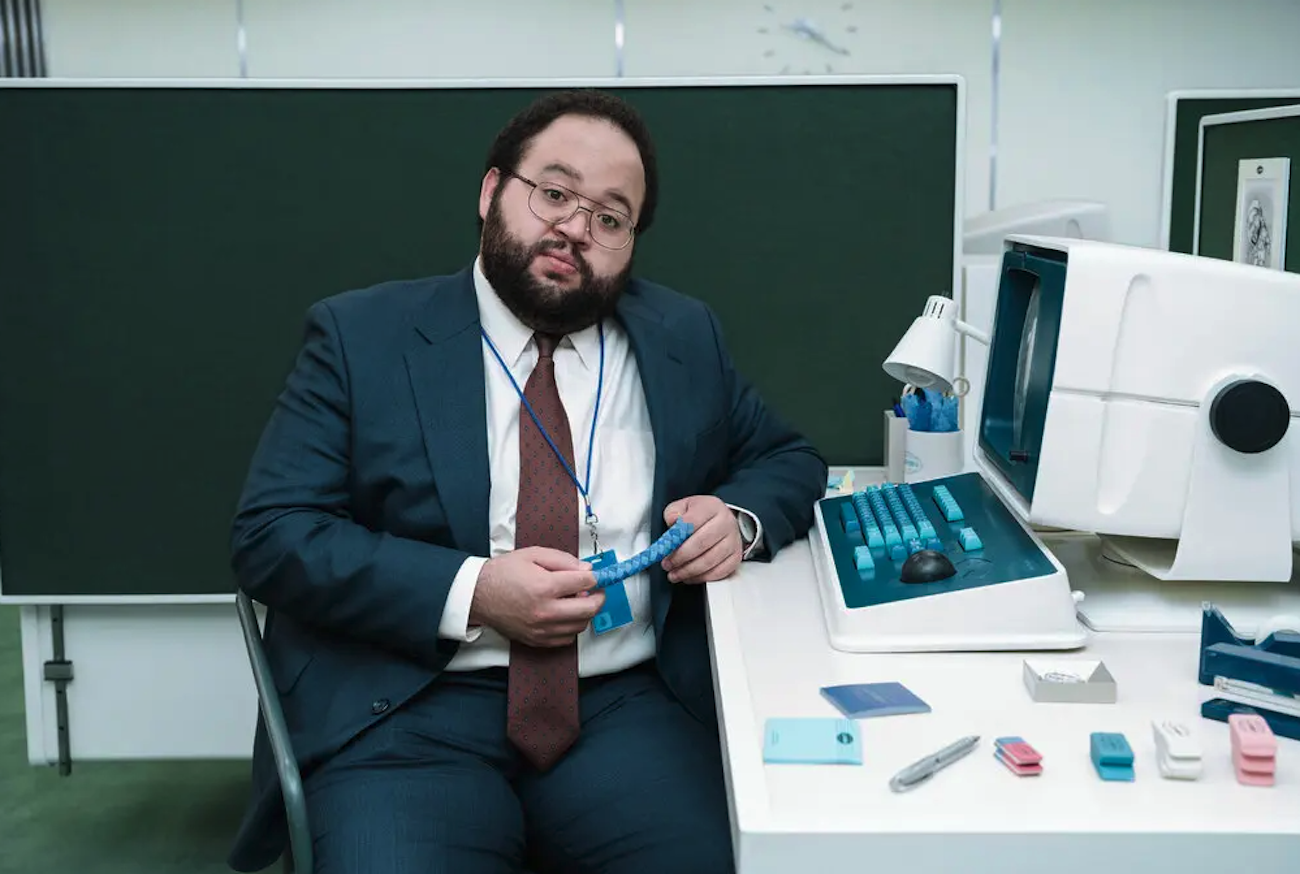 What are severed employees?
In the world of Severance, Lumon hires employees who have their minds severed. In other words, their memories get split based on a designated location. When they arrive at work, their memories of life outside of work revert as they ascend to Lumon's severed floor. 
"You pass that and it sends a frequency in the chip in your head that causes you to switch to your innie mode and then it just comes back up when you're going home," Severance creator Dan Erickson described during a Television Critics Association Zoom panel on Feb. 4, 2022. When these employees ascend at the end of the day, their "work brains" shut down and they forget everything their "innies" did that day. 
Lumon's incentives keep severed employees working hard 
In season 1 of Severance, no other character is as obsessed with the incentives Lumon offers as Dylan (Zach Cherry). He keeps a mug full of finger traps on his desk, which he earns for meeting his quotas. More than that, Dylan covets the other incentives Lumon provides exceptional employees, including dance parties and the coveted "Waffle Party."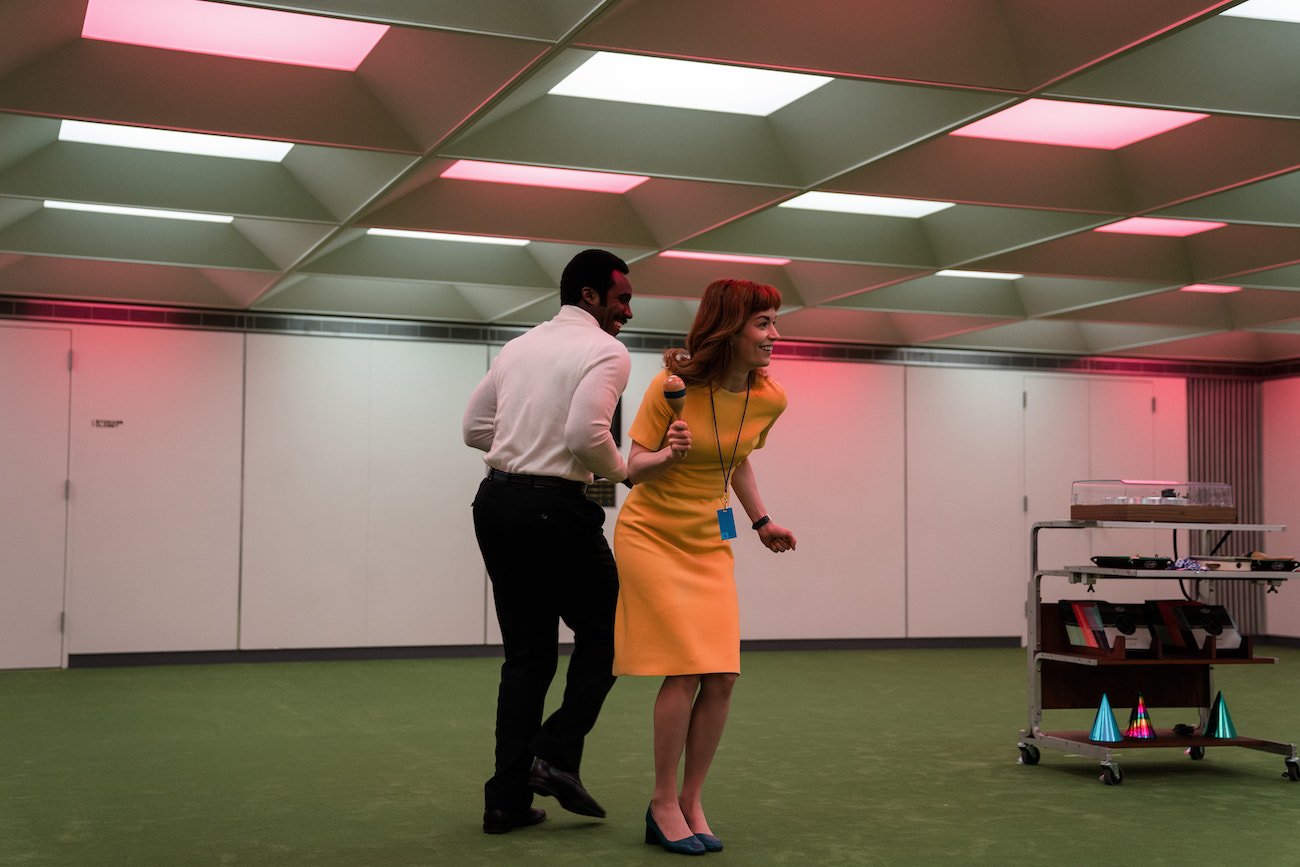 In episode 8 of Severance, titled "What's For Dinner?," Mark S. (Adam Scott) chooses Dylan to receive the honor, where he consumes waffles and then dons a Kier Eagan mask in a replica of the founder's bedroom within the Perpetuity Wing. Then, things turn darker as four other Lumon employees enter the space to perform a seductive, ritualistic dance that might give fans a glimpse at what's to come in Severance Season 2. 
'Severance' fans think the finger traps symbolize how Lumon traps severed employees 
Throughout season 1, Dylan and his fellow "innie" colleagues start to realize the incentives Lumon offers might be more sinister than a reward for hard work. In season 2, fans will likely get a better idea of why these incentives exist. For now, fans have come up with a theory about the finger traps, which they believe represent Lumon's hold on severed employees.
"The further you pull apart your fingers, the tighter the trap's grip on them," says one Severance fan pointed out on Reddit. "The only way out is to bring both of them together."
'Severance' props master explains the challenges of creating the perfect finger traps 
Erickson came up with the idea for the finger traps and envisioned them in "M.D.R. blue" (via The New York Times). When props master Catherine Miller struggled to find a version of the finger traps in that signature shade, a member of her team learned how to make them on YouTube.
"We sourced a bunch of different types [and] dyed the material to that color," Miller said. "She sliced the material down to strips down the perfect sized dowel to wrap and braid a finger trap around, and just for days was making finger traps."
Apple confirmed a second season of Severance ahead of the season 1 finale in April 2022. Stay tuned to Showbiz Cheat Sheet for updates regarding the release of Severance Season 2. 
Stream Severance on Apple TV+.