'Severance': Lumon's Masked Dancers Allude to a Darker Season 2
Unpack what the masked Kier dance could mean for Lumon's employees in season 2 of Apple TV+'s 'Severance.'
There's a bizarre scene in episode 8 of Apple TV+'s Severance where Dylan (Zach Cherry) wears a mask of Lumon's founder Kier Eagan. It's part of his "Waffle Party," which also includes a performance by four masked dancers.
This scene, however strange, might hint at Lumon, a company mystery throughout Severance Season 1, really does to people. Here's what those masks symbolize in Kier lure, plus what the performers might mean in season 2 of the Apple TV+ series.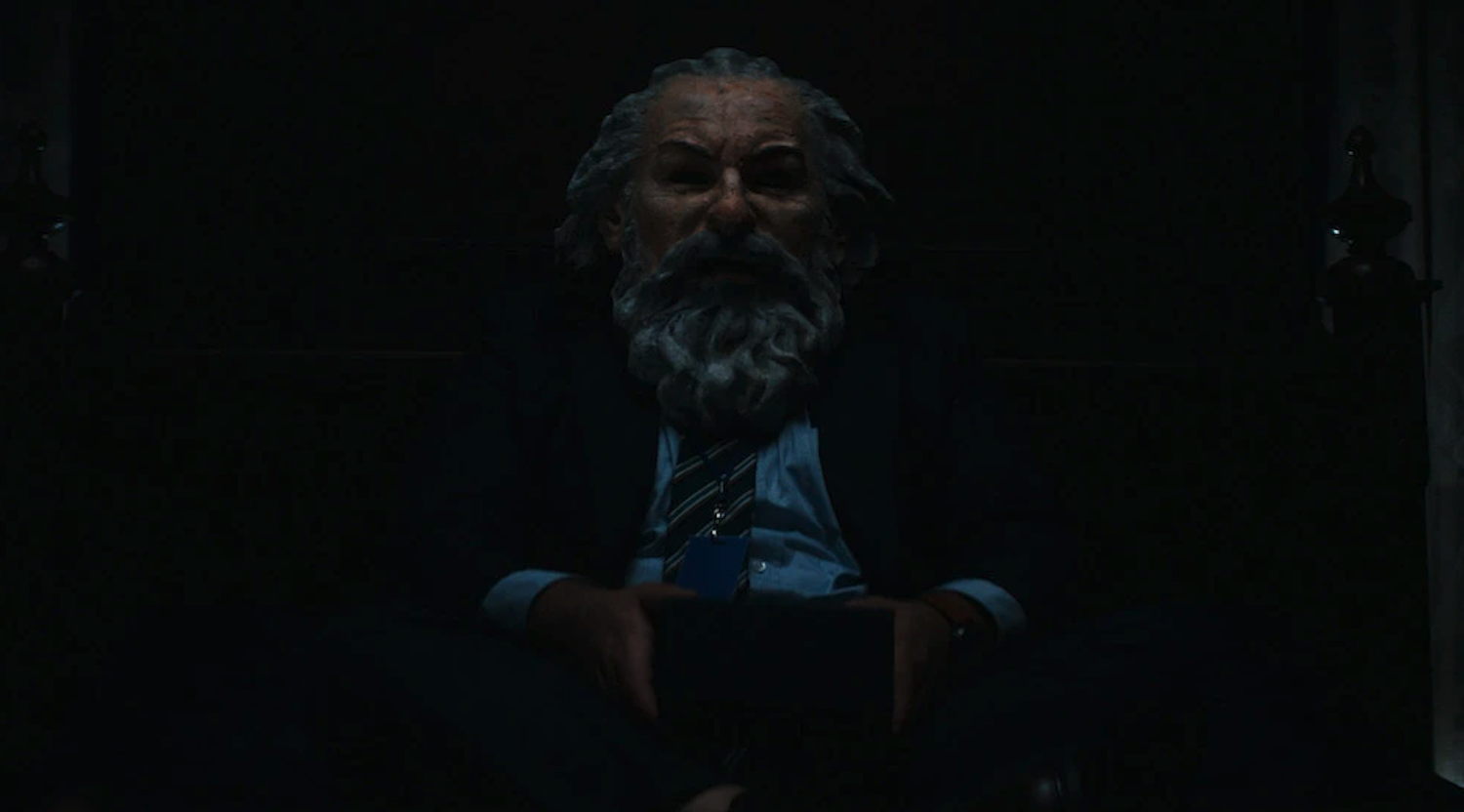 Dylan's 'Waffle Party' features a seductive dance in Kier Eagan's bedroom
Dylan is one of Lumon's most devout employees. He covets Lumon's work perks throughout most of season 1. However, Dylan's loyalties shift when Mr. Milchick (Tramell Tillman) uses the overtime feature. This gives Dylan's "innie" a glimpse of the life his "outie" has, sparking his curiosity.
In episode 8, "What's For Dinner?" Mark S. (Adam Scott) chooses Dylan to receive the "Waffle Party." After Dylan consumes his waffles, he dons a Kier Eagan mask in a replica of the founder's bedroom within the Perpetuity Wing. Soon, four additional Lumon employees enter the space to perform a seductive, ritualistic dance.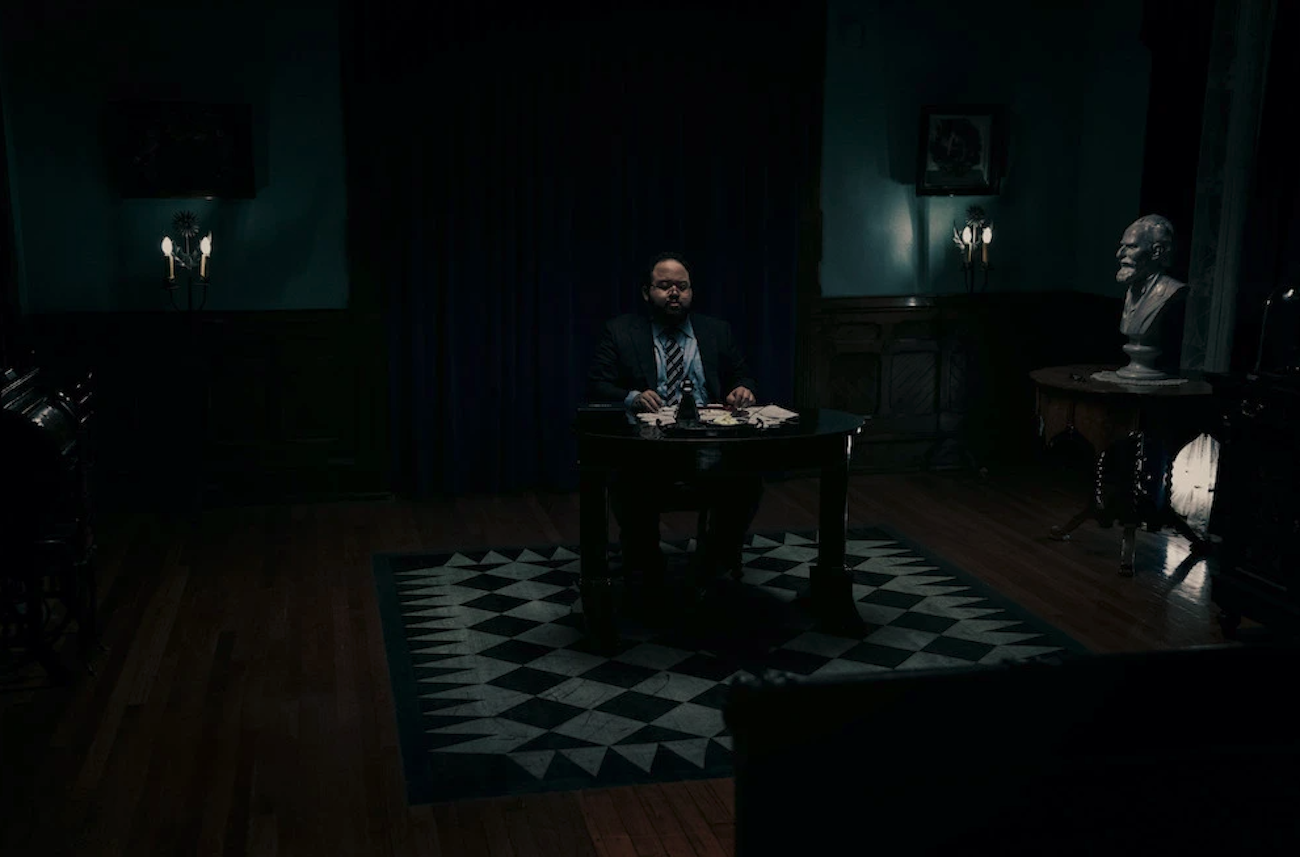 Lumon's masked dancers were there for 'sex and intimacy'
"Waffle Parties" are teased from the very first episode of Severance. They sound innocent enough, but when we finally see one, they're more than a plate of breakfast. 
The Perpetuity Wing is a museum celebrating the CEO and Lumon's mission. This includes Kier's four "tempers:" Woe, Frolic, Dread, and Malice. As Kier's replica explains: "each man's character is defined by the precise ratio [of these tempers] that reside in him." Gaining control of these tempers is the basis of Kier's philosophy.
The masks worn by the performers at Dylan's "Waffle Party" represent these tempers, as do the movements of each dance. Had Dylan chosen to stay, these dancers would have likely performed sex acts on him. As Severance creator Dan Erickson told Variety: "It all comes down to the commodification of sex and intimacy, and that this is a world where you're not supposed to express any sexuality amongst your coworkers. And yet they have to give the employees that outlet, because they may be having sexual experiences on the outside, but not know. So it's a way for Lumon to take that human need and turn it into a sort of pro-Lumon thing."
This idea leads to another more sinister theory about the power Lumon has over certain severed employees. 
'Severance' Season 2 could dive deeper into Lumon's controlled 'innies' 
Unlike Mark S. and Dylan, some Lumon employees don't get to leave and take on their "outie" form at the end of the day. Up until the "Waffle Party," it seemed like Ms. Casey (Dichen Lachman) was the only "innie" who didn't ever leave Lumon property, but the Kier dancers changed that.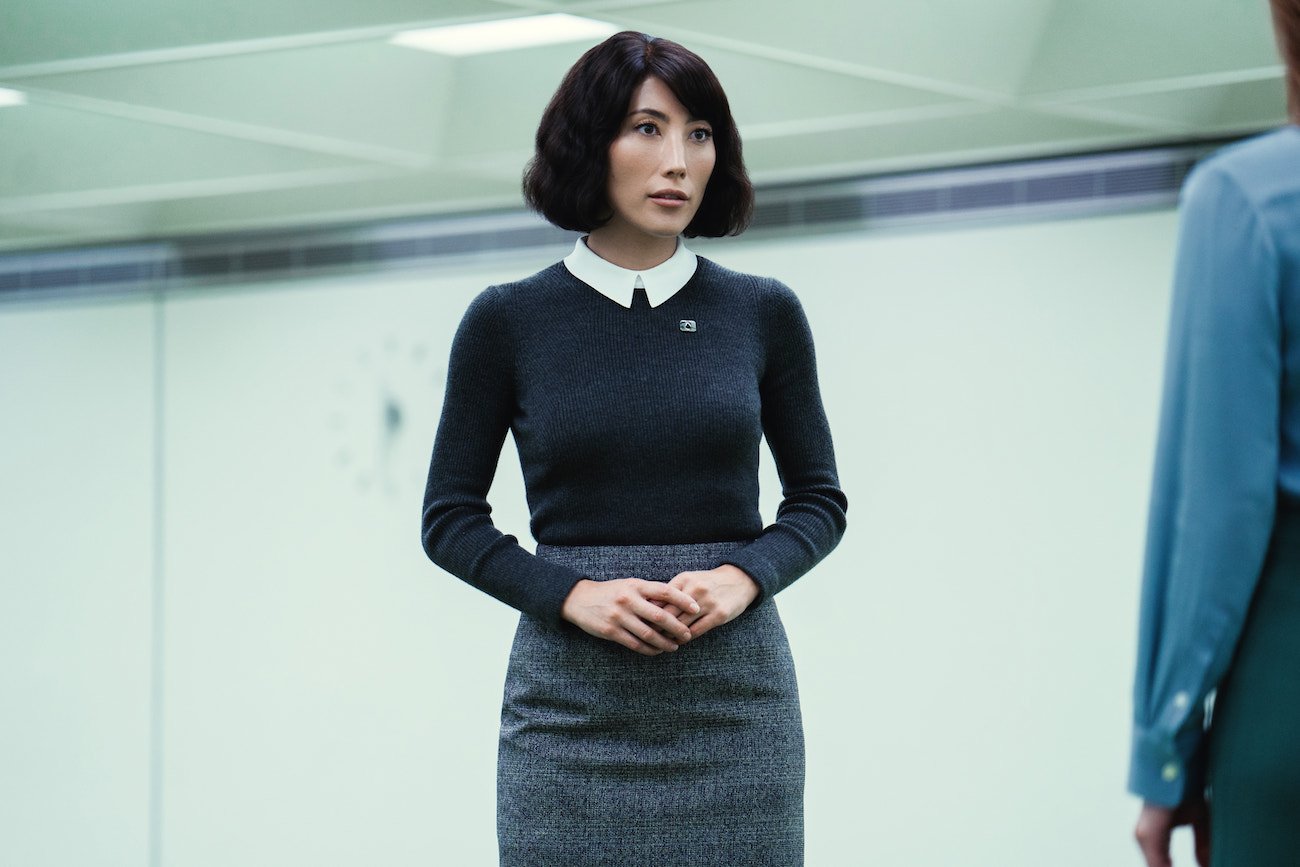 As Screen Rant points out, "it seems highly unlikely Lumon would force employees into performing highly sexualized dances and then let them go at the end of each day." In other words, these severed employees might be sex workers Lumon must keep constantly detached from reality and in a trance-like state. This could also mean Lumon has total control over these employees, but that remains to be seen. 
The Apple TV+ series will likely explore these employees and Lumon's cultish devotion to Kier's teachings in the second season.
'Severance' Season 2 release has not been announced 
Apple confirmed a second season of Severance ahead of the season 1 finale. "We're excited to go deeper into this wholly unique world and unpack more layers of Lumon in season 2," said Matt Cherniss, head of programming for Apple TV+. At publication, the release date for Severance Season 2 has not been announced. 
Watch season 1 of Severance on Apple TV+.