'Severance' Season 2: Ben Stiller and Creator Dan Erickson Have Plans
'Severance' Executive Producers Dan Erickson and Ben Stiller already have plans to answer questions and ask new ones in a second season.
Severance just began on Apple TV+. Viewers are just discovering the Lumon company and its procedure to wipe its employees' memories when they come in and out of the office. There's clearly a lot of room to explore that story, so will one season be enough? Severance producers Dan Erickson and Ben Stiller discussed their plans for a possible Severance Season 2.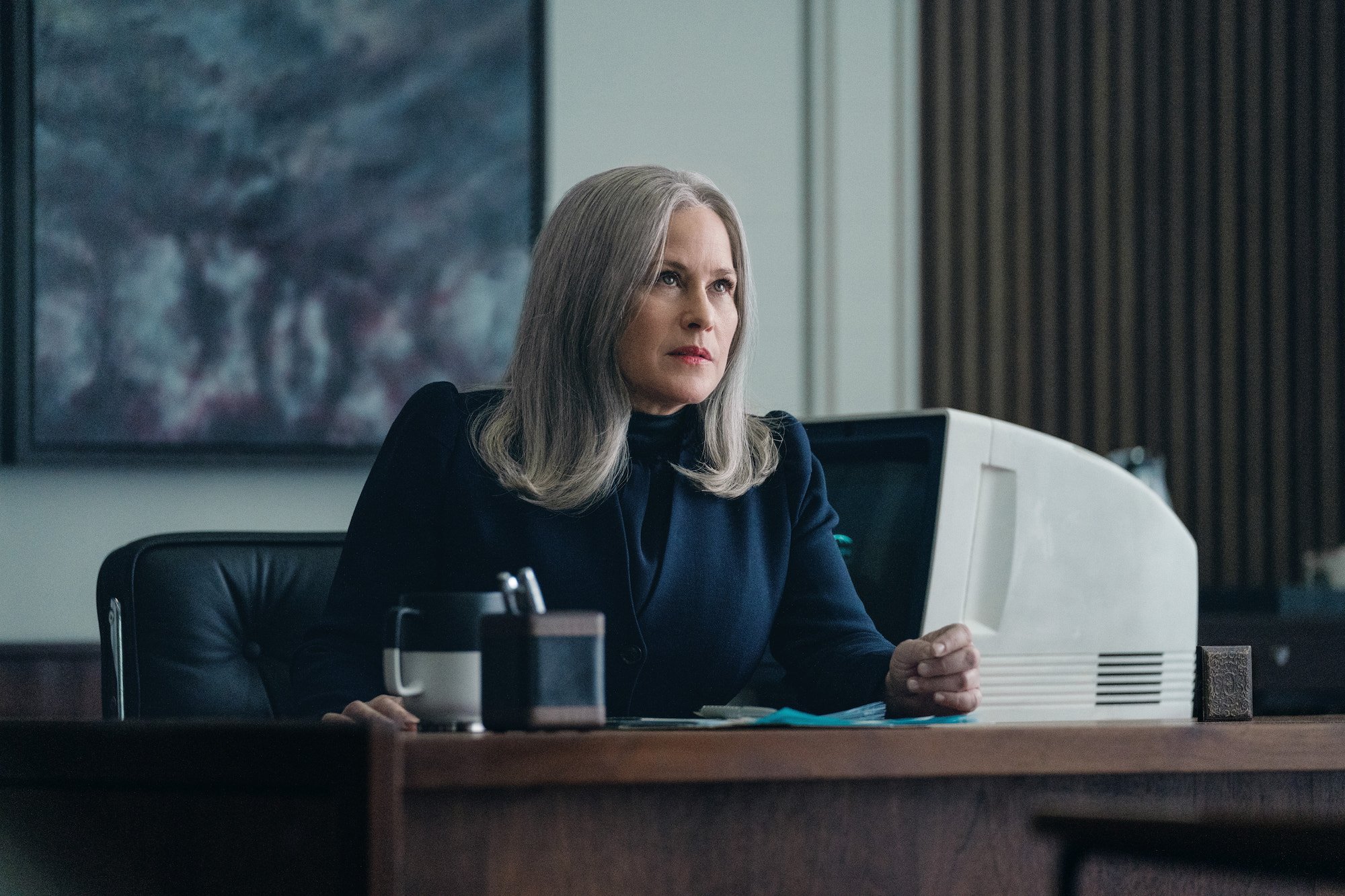 Creator Erickson and executive producer Stiller were on a Television Critics Association Zoom panel for Severance on Feb. 4. They teased where Severance Season 1 might end and where that could leave room for Severance Season 2.
There are ideas for 'Severance' Season 2
Exactly where a Severance Season 2 might go could spoil the season 1 finale. So Erickson wasn't going there, but he did suggest he has ideas to continue the story of Mark (Adam Scott) and Helly (Britt Lower) working at Lumon. 
"They're treating me good here, so I'll keep going as long as they let me," Erickson said. "It is a story that I initially thought of or tossed around in my head the idea that as a movie or a limited series. And as time went on and you just thought about sort of the endless applications for something like this, I think it became clear to me that this is a world we wanted to take our time and explore."
Ben Stiller promises the season finale leaves you wanting more 
Season finales are tricky. On the one hand, you want to satisfy the audience that has been watching all season. You want to keep them wanting more, but you don't want to leave it too open-ended just in case you don't come back. 
"There is an ending to the season that would hopefully make you want to see another season," Stiller said. ""In terms of just putting the season together, I think the hope was that we could have enough questions out there that were there for the audience to try to figure out and then still answer some of them but still have enough that you'd want to kind of keep on going on this journey."
Perhaps Erickson need not have been so coy. Stiller confirmed he already began plotting Severance Season 2.
"I know Dan has formulated another season," Stiller said. "And I'm hoping that season, if Apple should go forward and make a second season which we hope, but that second season will answer unanswered questions from the first season enough but also pose other questions. From what he's told us about the second season, what we've talked about, that the ending of that season poses even more questions. It's at least another two seasons should we be able to do it."
Season 1 raises plenty of questions for 'Severance' Season 2 
Severance begins to explore what the severed memory does psychologically to the employees on their way to and from the Lumon office. Erickson suggested the other questions the process raises. Those that aren't addressed in season 1 could certainly come up in Severance Season 2.
"One of the most interesting things is we're in such an insular space here," Erickson said. "How would this technology affect other things? Dating, relationships, education, religion, the military, all sorts of things. There's just so much of a world to build here, and I think that we're just now starting to see the cracks in the Lumon world and see what might be beyond in the greater world."