Sevyn Streeter Reveals Which Tamar Braxton Song She Wrote That Was Hard for Her to Give Up
Tamar Braxton's sophomore album "Love & War" features a few chart-topping hits. A few fan favorites were never released as official singles, including "Pieces." The song was written by Sevyn Streeter, a fellow R&B singer. She recently revealed why it was hard for her to give the song up to Braxton.  Sevyn Streeter says Tamar …
Tamar Braxton's sophomore album "Love & War" features a few chart-topping hits. A few fan favorites were never released as official singles, including "Pieces." The song was written by Sevyn Streeter, a fellow R&B singer. She recently revealed why it was hard for her to give the song up to Braxton.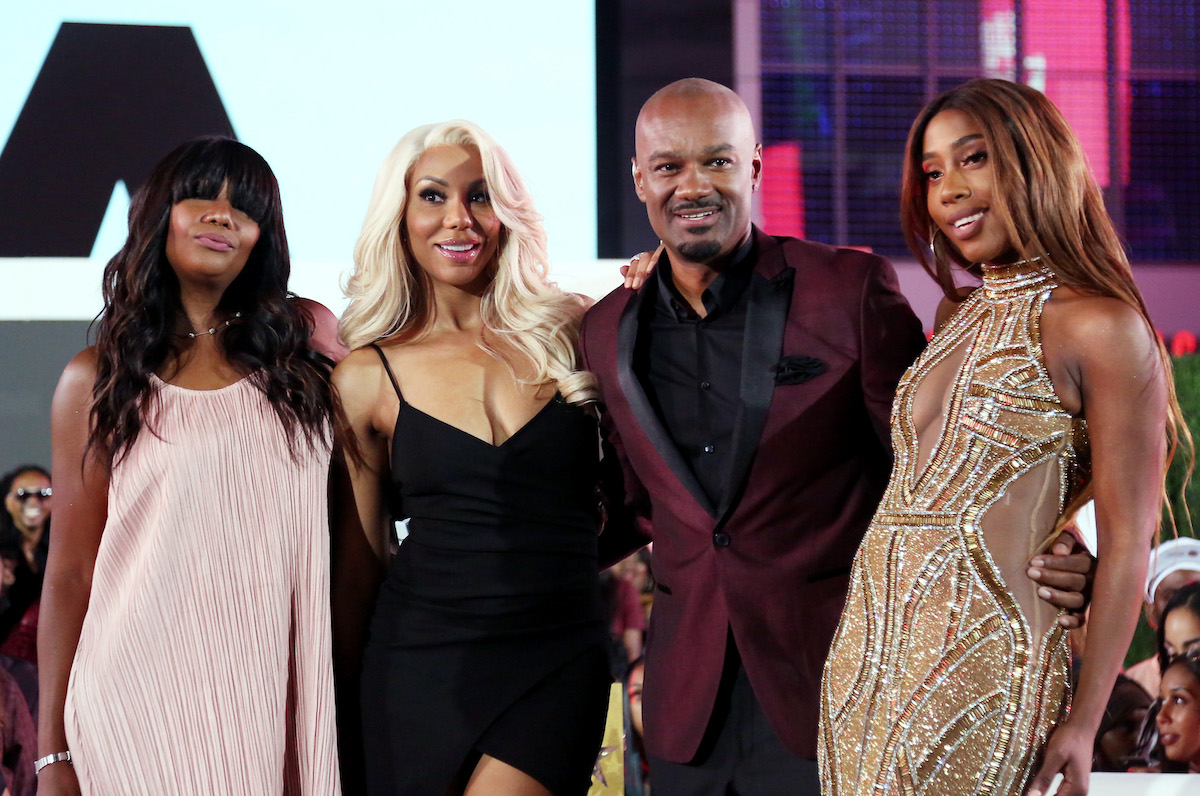 Sevyn Streeter says Tamar Braxton's 'Pieces' was hard to give up
Streeter appeared on the YouTube channel Terrell Grice and played a game of song association. Grice gives his guests a word and allows them 10 seconds to sing a song that has the word in the lyrics or the title. 
During their chat, Grice asked Streeter if she ever found it difficult to part ways with a song that she'd written while handing it over to another artist.
"Pieces," she responded, which is one of the songs she contributed to Braxton's album Love & War. "I cried like a baby in that session when I wrote that song."
Related: How Tamar Braxton Fell Back In Love With Music
"Pieces" details a woman refusing to settle for minimal love from a man she gives her all too. 
"Pieces" was featured on "Love & War." Though the album was released in September 2013, a music video for the song was not released until 2018 – five years after the album's debut. "Pieces" was never released as an official single but Braxton performs the song as part of her concert lineup. The song is also a fan-favorite. 
In the video, Braxton prepares for a Greek-themed wedding but can't shake learning that her soon-to-be husband was unfaithful. Before walking down the aisle, she stumbles across another woman's bracelet and a condom in their home. 
The talented singer and songwriter also wrote another Tamar Braxton hit
"Pieces" isn't the only song Streeter wrote for Braxton's Grammy-nominated sophomore album. Braxton's third single off of the album, "All The Way Home," was also penned by Streeter.
The song was released in August 2013 and peaked at No. 11 on the Billboard Hot 100. An accompanying music video features Braxton's then-husband, Vincent Herbert.
Related: The Braxton Sisters, and Their Niece, Do Their Best Toni Braxton Impersonation For The #ToniBraxtonChallenge
"All The Way Home" details reconciling from a lover's quarrel. On the song, Braxton sings, "Speeding down the road and my head out of control / Cause I'm thinking about you all the way home / Got a long way to ride and I can't even deny / I've been thinking about you all the way home."
As for how the song came to be, Streeter told ThisIsRNB in 2014 that the two had a chat.
"We were just having a conversation about how you get into it with the person that you're in love with, and you storm out sometimes," she said. "You leave and you need to clear your head and while you're gone you start to calm down and you end up turning your car around. It's just all about realizing that at the end of the day, you still ride with that person, even though you have things that you go through, but you still love them."