'Sex and the City': All of Kim Cattrall's Statements on 'And Just Like That'
In January 2020, Sarah Jessica Parker, Cynthia Nixon, and Kristin Davis announced they'd be returning for a Sex and the City reboot. The HBO Max limited series, And Just Like That, will be missing one main star. Kim Cattrall has opted out of the reboot. While fans have lamented the loss of Cattrall's signature character, Samantha Jones, the actor has stayed relatively quiet. Still, she has made a few comments that explain why she decided not to reprise the role. 
Has Kim Cattrall explained why she won't be appearing in And Just Like That?
Sex and the City fans were saddened to learn that Cattrall won't be reprising her role as Samantha in And Just Like That. Fans looking for a definitive explanation from Cattrall are sure to be disappointed. Cattrall hasn't addressed the reboot directly, but she's had a lot to say about her old job. She has openly discussed her decision to step away from Sex and the City projects long before And Just Like That was even a concept. 
In 2017, Cattrall told Piers Morgan that she had no interest in reprising her role on Sex and the City ever again. The comment came after several online publications suggested she walked away from Sex and the City 3 because her salary demands were not being met. Cattrall has long insisted that she never wanted to do a third movie in the first place and felt she had long grown out of Samantha's role. She made similar comments in 2016 and even suggested someone else could fill her shoes. 
Kim Cattrall has liked tweets lamenting her absence 
While she hasn't publicly addressed the actual reboot, she has subtly dealt with the fall out of her absence. Shortly after news broke that she would not be returning to the series, a fan tweeted about the loss of Samantha. They wrote, ""I absolutely love Sex and the City and whilst I am saddened that Samantha will not return, I applaud doing what is best for you and think this is [a] great example of putting yourself first." Cattrall quietly liked the tweet but didn't offer further commentary.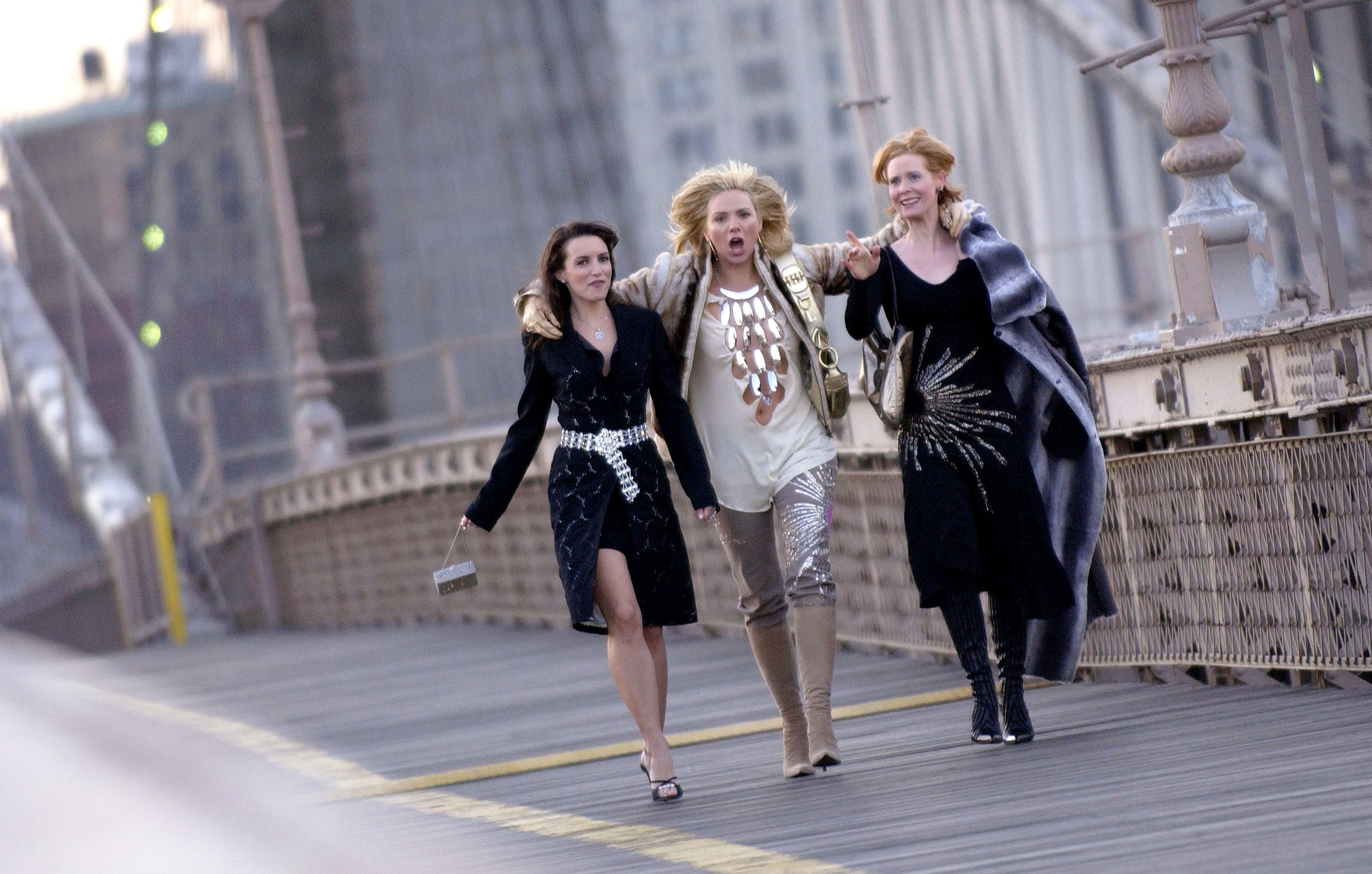 Any further statements likely won't come anytime soon, if ever. Cattrall has made it abundantly clear that she wishes not to revisit Sex and the City or her character. Instead, she appears to want to focus on future projects. Her most recent project, Filthy Rich, was canceled after just one season. According to Variety, rising production costs were to blame. 
Was her feud with Sarah Jessica Parker to blame? 
Cattrall has publicly stated that she outgrew Samantha Jones. Still, Sex and the City viewers still think her feud with Sarah Jessica Parker is the real reason she has opted out of the HBO Max project. In the years since Sex and the City wrapped, Cattrall has been outspoken about her time on the series. Based on her words, almost none of her experience was positive. 
Over the years, Cattrall has said that show cost her a marriage, motherhood, and a lot of sleep. She once claimed she spent upwards of 18 hours a day filming and had just a day a week at home when the show was being filmed. Cattrall also alleged that Parker, Nixon, and Davis engaged in "mean girl" behavior during the show's original run. Parker doesn't remember it that way. She told Andy Cohen that she was "heartbroken" over what happened with Cattrall. Whether or not the castmates' feud played into Cattrall's final decision may never be known.