'Sex and the City': An Update On a Possible Third Movie After Cast Reunion
Here are the chances of a third 'Sex and the City' movie following the cast's recent reunion.
Fans have been waiting for Sex and the City 3 for nearly a decade. Attempts to get it off the ground have failed due to a longstanding feud between actresses Sarah Jessica Parker and Kim Cattrall. But after the cast reunited earlier in April, talks about a third movie resurfaced. Amid the speculation, a source spoke to HollywoodLife about the prospect of a potential film and said it probably still won't happen due to lingering tension among the ladies. Le sigh.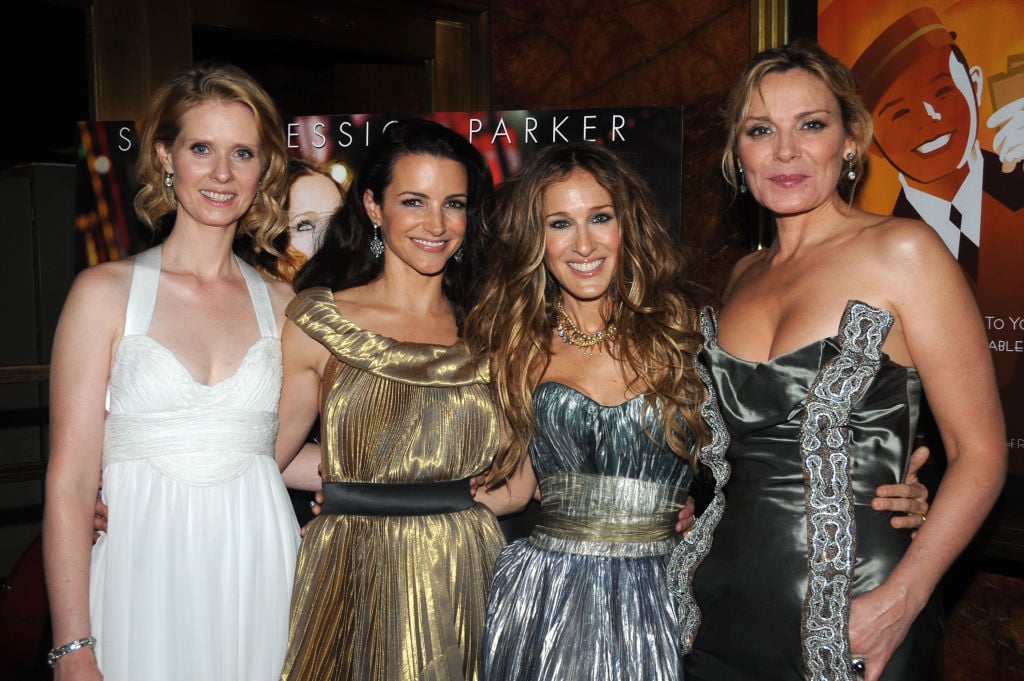 A look back at the feud between Sarah Jessica Parker and Kim Cattrall and their latest reunion
Back when Sex and the City was only a TV show (1998-2004), there were whispers that there was drama between Parker (Carrie Bradshaw) and Cattrall (Samantha Jones). But it didn't come to a head until 2017 when Cattrall told Piers Morgan that Parker wasn't always nice to her on set and that she did not consider her co-stars as friends.
Parker said on Watch What Happens Live in 2018 that the remarks hurt her feelings because "that's not the way I recall our experience." When Cattrall's brother passed the same year, Parker felt compelled to reach out and sent her co-star her condolences — only to be blasted by Cattrall in a fiery Instagram post.
"I don't need your love or support at this tragic time," she began, tagging Parker. "… Your continuous reaching out is a painful reminder of how cruel you really were then and now. Let me make this VERY clear. (If I haven't already) You are not my family. You are not my friend. So I'm writing to tell you one last time to stop exploiting our tragedy in order to restore your 'nice girl' persona." She ended the post with a link to a story from the New York Post about the "mean-girls culture that destroyed Sex and the City."
When asked about a possible third film, Cattrall made it clear that she was not interested. As a woman in her 60s, she wanted to start the next chapter of her life and focus on other things.
"I don't want to be in a situation for even an hour where I'm not enjoying myself," she told The Guardian in August 2019.
But fans thought she had gotten past her hunch when she reconnected with her co-stars in an April 2 episode of the podcast The Bradshaw Boys. The actresses called in to the show to honor medical professionals who are on the frontlines amid the coronavirus outbreak.
The latest update on 'Sex and the City 3'
Unfortunately for fans, it looks like nothing has changed when it comes to a follow-up to 2010's Sex and the City 2.
"There will be no progress on a third Sex And The City with the ladies because there is still lots of animosity between them all," the HollywoodLife source said.
"Kim has moved on and is very excited for her new FOX show and sees her career taking a completely different look moving forward. There were wonderful times and not so wonderful times with Sex and the same issues still stand between Kim and Sarah so it is best to leave the past the past," they continued.
"They all know they will forever be linked to the show and each other but they also know when it is time to move on and now is that time," a second source added.
"Kim has really tried to distance herself both professionally and personally from the ladies and the show while everyone tries to keep their differences of opinions private," the insider continued. "The other ladies would love to do another project still, but there's no way to do it without Kim. They know it and they won't do it. As much as fans would love to see it, it is not going to happen. It would take a huge miracle. Kim and Sarah still have trouble seeing eye to eye creatively and some issues just can't be worked through."
The actresses have yet to comment on the report, at the time of this writing.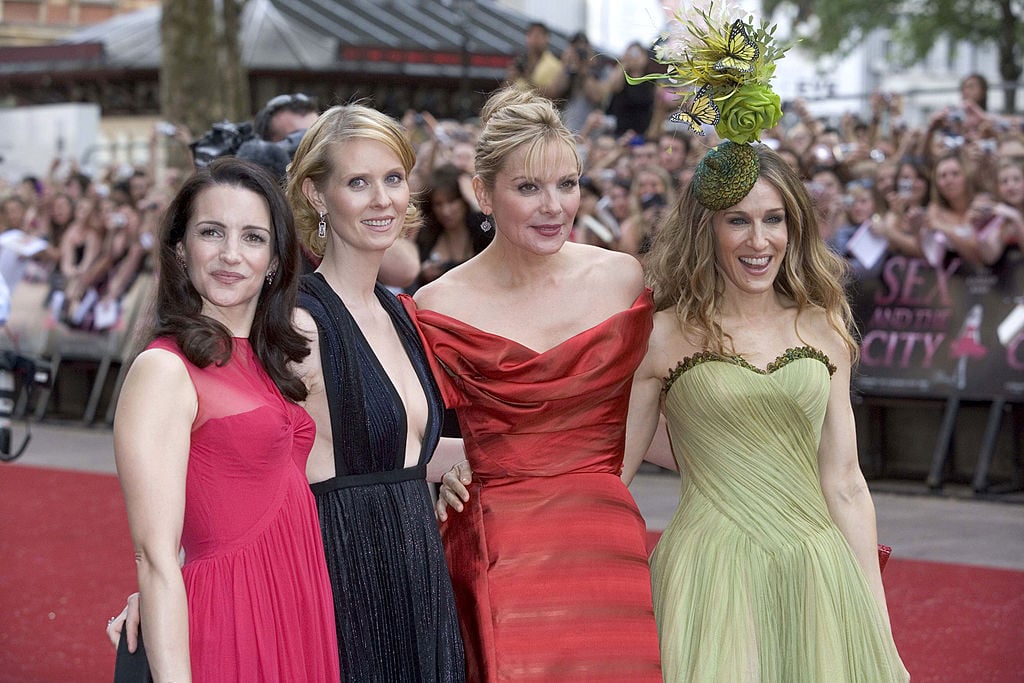 What 'Sex and the City 3' was supposed to be about
In 2018, it was revealed that the film would open with the death of Carrie's husband, Mr. Big, and follow Carrie as she grieved and tried to cope with the loss.
"We had this beautiful, funny, heartbreaking, joyful, very relatable script and story," Parker told Extra in 2017. She added: "It's not just disappointing that we don't get to tell the story and have that experience, but more so for that audience that has been so vocal in wanting another movie."
But some people weren't so moved by the plotline. Chris Noth (Mr. Big) reportedly was not a fan of the plot and news outlets such as The Cut ran headlines that criticized the story. With that in mind, maybe not doing another film is for the best.
Read more: 'Sex and the City': Sarah Jessica Parker Recalls Her #MeToo Experience With a Co-Star