'Sex and the City' Author Candace Bushnell Reveals She Was Supposed to Play Carrie Bradshaw
'Sex and the City' author Candace Bushnell said she considered playing the Carrie Bradshaw character, but casting agents convinced Sarah Jessica Parker to take on the role.
Sex and the City author Candace Bushnell recently revealed that she originally considered playing the role of Carrie Bradshaw in the televised series. But before Bushnell could really decide, Sarah Jessica Parker was cast leaving Bushnell wondering – what if?
Sarah Jessica Parker originally didn't want the role of Carrie Bradshaw on 'Sex and the City'
Bushnell recalled that Parker initially turned down the role. "Well, you have to remember at one point, SJP did not want to do it," she said on the Behind the Velvet Rope with David Yontef podcast. "So after she shot the pilot, she did not want to do it."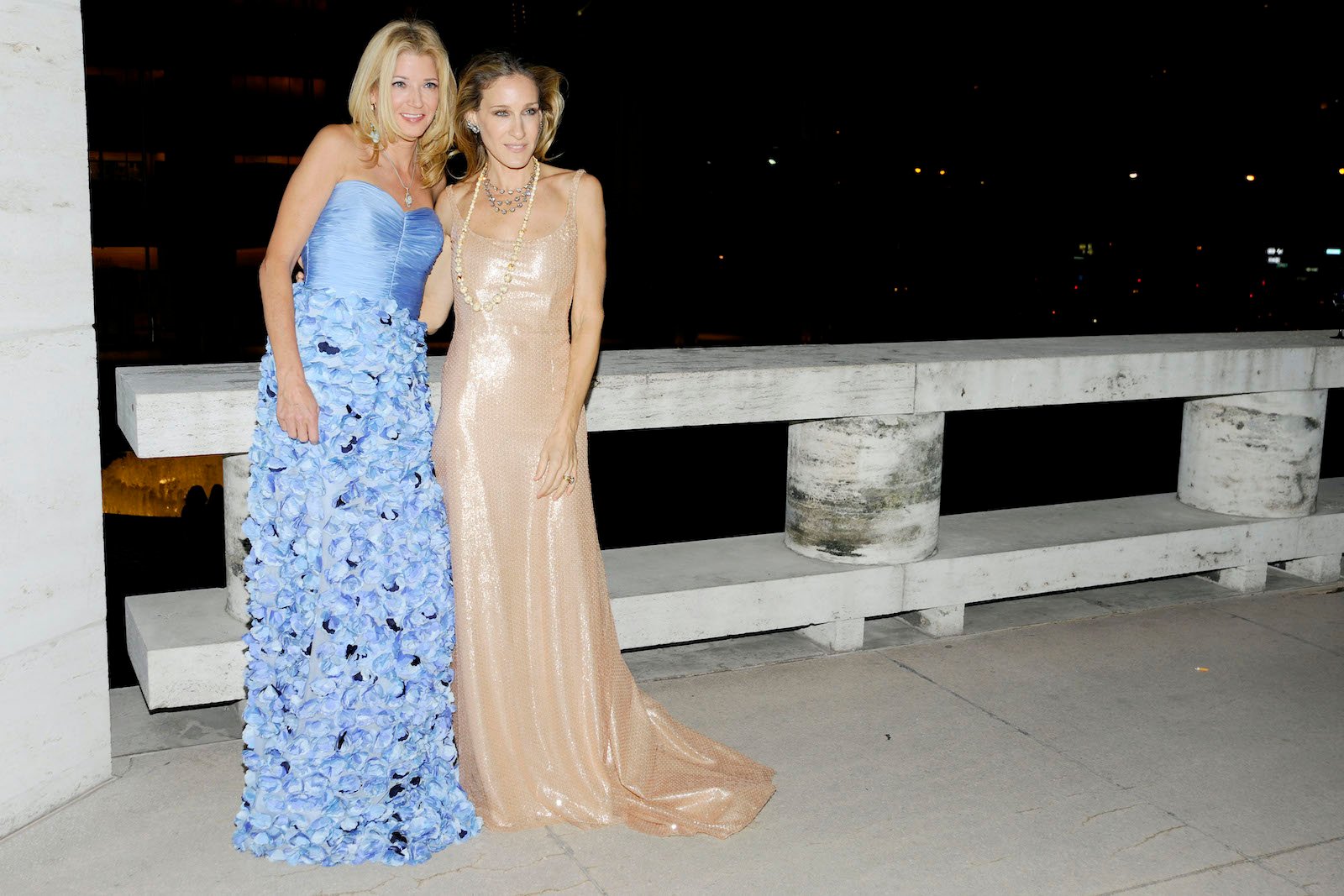 "And I think at one point they were saying that I should have played the part," she continued. "And now I'm like, yeah, I should've played the part. But then they convinced her to do it. And, you know, I probably had stuff in my contract, some kind of approval. But I wasn't savvy enough to know that because they kept sending me the tapes and I would go on some auditions and that sort of thing."
Candace Bushnell said TV wasn't really for her
She said the TV business is very different from publishing. "You know, this is the thing about TV, it's not your choice," she remarked. "No matter what anybody says, you're either in an insider on that business or you're not. So, I mean, really the first thing they try to do in TV is cut you out financially and, you know, job-wise. So that's what they do. It's just standard operating procedure."
Plus she had designs on writing the Great American Novel. "I mean, I'm a novelist right now," she said. "I mean, I really want to write the Great American Novel. Now I'm like, forget it. That's never going to happen, but no. I mean the first two years Darren [Star] worked on the show for two years and those first few years it was really fun. We had a great time. So, you know, and we would hang out with the cast. We went to Italy a couple times and it was fun."
And while she had fun with the cast, being on a TV set wasn't something she liked doing. "I don't love being on TV sets," she said. "It's not really where I want to spend the bulk of my day. I mean, that's the thing that people don't really think about is, you know, you've gotta be on that set and it's tedious." She added, "It's tedious work, you know, the battery's always running out. It's also a lot of the time. It's cold, it's rainy and you're sitting outside or you're in a tiny little crowded room with everybody else."
Kristin Davis was offered an audition for Carrie Bradshaw but turned it down
Aside from herself, Bushnell doesn't recall any other actor in the running for the Carrie Bradshaw character. "I really didn't," she said about other actors. "Sarah Jessica Parker was somebody who we went to see her – Darren and I went to see her in Once Upon a Mattress. And I thought she was nice and cute. And she's funny too. I mean, that was really, to me was the main thing was that she had comic timing. Because believe it or not, I used to be very funny."
Apparently, Kristin Davis, who played Charlotte York in Sex and the City, was briefly considered for Carrie Bradshaw. According to author Jennifer Keishin Armstrong, casting agents sent Davis a script, describing Carrie Bradshaw having "the body of Heather Locklear and the mind of Dorothy Parker." In Armstrong's book,  Sex and the City and Us, she wrote that Davis didn't audition for the role because she felt that she didn't have Locklear's body.