'Sex and the City': Chris Noth Thinks Mr. Big is Misunderstood by the Fandom
Was Mr. Big as much of a villain as the 'Sex and the City' fandom paints him out to be? Or was Chris Noth's character simply misunderstood?
Mr. Big has been heavily villainized by the Sex and the City fandom. But Chris Noth, the actor who plays Carrie Bradshaw's mysterious love interest, is adamant that his character is simply misunderstood. And while Carrie and her friends might have considered Mr. Big a sleazy commitment-phobe, Noth is quick to defend his HBO character.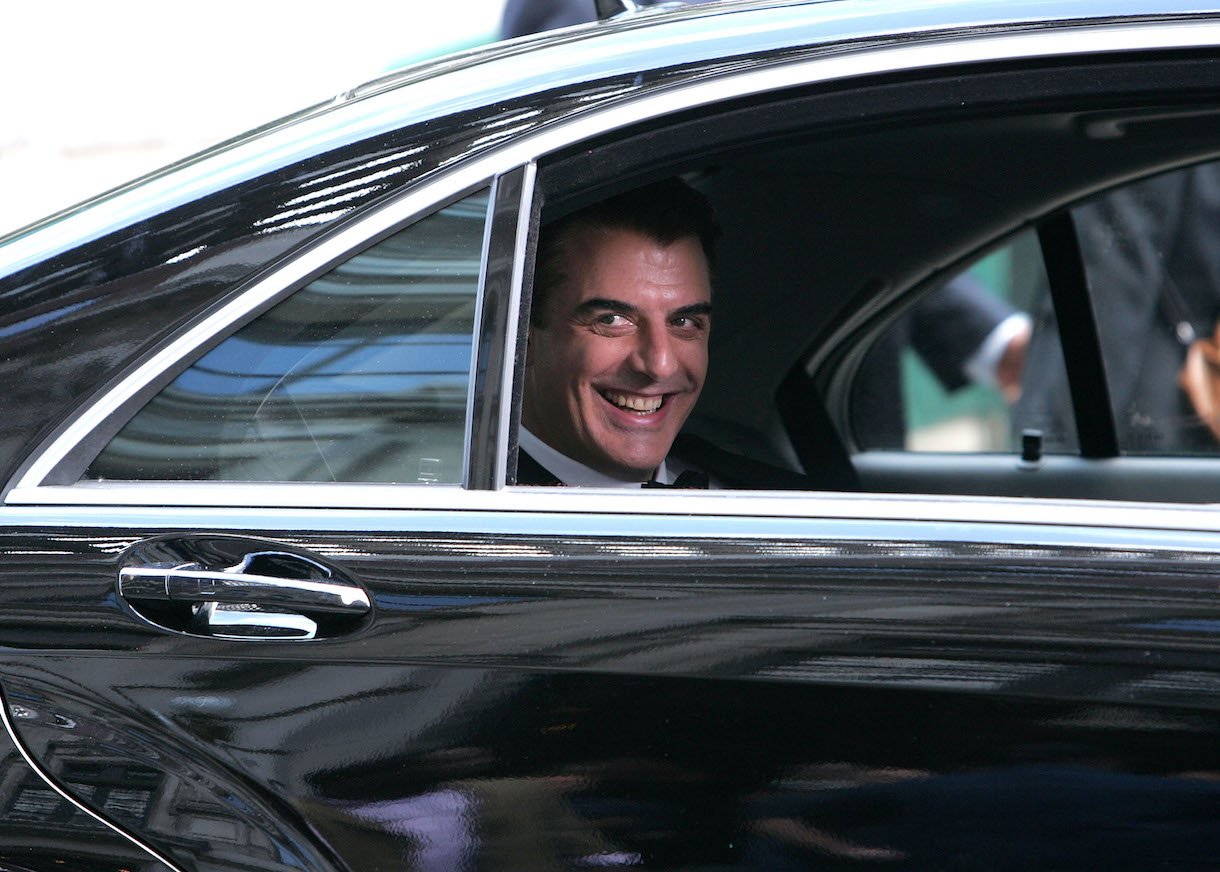 Should Carrie and Mr. Big have ended up together?
The fandom was torn when it came to the Sex and the City finale. While half of the viewers wanted to see Carrie finally get her happy ending with Mr. Big, the other half felt like their relationship was way too toxic to ever work.
Many people thought Aidan was Carrie's ideal partner and were devastated when they split up for good.
But several others, including some of the showrunners themselves, thought the show would work best if Carrie ended up single. After all, the whole point of the show is that these women don't need romantic relationships to fulfill them- that their relationship with each other is the one that matters most.
Even Daren Star, the show's producer, thinks the finale betrayed what the series is all about.
"I think the show ultimately betrayed what it was about, which was that women don't ultimately find happiness from marriage," he says, according to the book Sex and the City and Us. "Not that they can't. But the show initially was going off script from the romantic comedies that had come before it. That's what had made women so attached."
"At the end, it became a conventional romantic comedy," he continued. "But unless you're there to write every episode, you're not going to get the ending you want." (Star stopped writing for the series in the final season.)
Chris Noth defends Mr. Big as a character
While many are quick to label Mr. Big as "toxic," Noth thinks that Carrie was the unhealthy one. According to the actor, he believes that Mr. Big was honest about his intentions all along, while Carrie kept trying to change him.
"One of the things I tell people is that [Big] never tried to pretend he was anything other than what he was," he said, according to The Huffington Post. "It was [Carrie] who tried to pretend he was something he wasn't. He was always honest about himself — he never cheated on her. The relationship just didn't work, and he went on to get married while she went on to … how many boyfriends did she have? She was such a wh*re! [laughs] There's a misconception that Carrie was a victim of him, and that's not the case — she was a strong, smart woman."
Chris Noth despised the 'Sex and the City 2' ending
Noth feels like the final storyline involving Carrie and Big was awful. He thinks it was totally out of character for Big to make all those grand romantic gestures.
"I really hate corny stuff, and it could be because I'm a little bit of a cynic," he said. "Like, the whole thing at the end of the movie in the shoe closet — hated it."
He went on to say that he hated how Carrie was rewarded after she cheated on him with Aidan in Dubai.
'Hated the thing at the end of the movie after I felt she deceived me, and when I say 'well, it's time I give you a bigger diamond ring…' Hated it. I just hate the cornball sh*t, and I thought it was just really sentimental and overly romantic without any feet in realism."
Despite how much he "hated it," Noth will be returning for the Sex and the City reboot.