'Sex and the City': Chris Noth Won't Return, So What Does It Mean for Big and Carrie?
More news is trickling in about the Sex and the City reboot, and this time, it's confirmed Chris Noth will not be involved. That means no Mr. Big.
It's the latest casting tidbit following confirmation that Kim Cattrall's Samantha Jones is no longer part of the friend circle or the TV series. But with this update, what does it spell for Carrie Bradshaw's love life?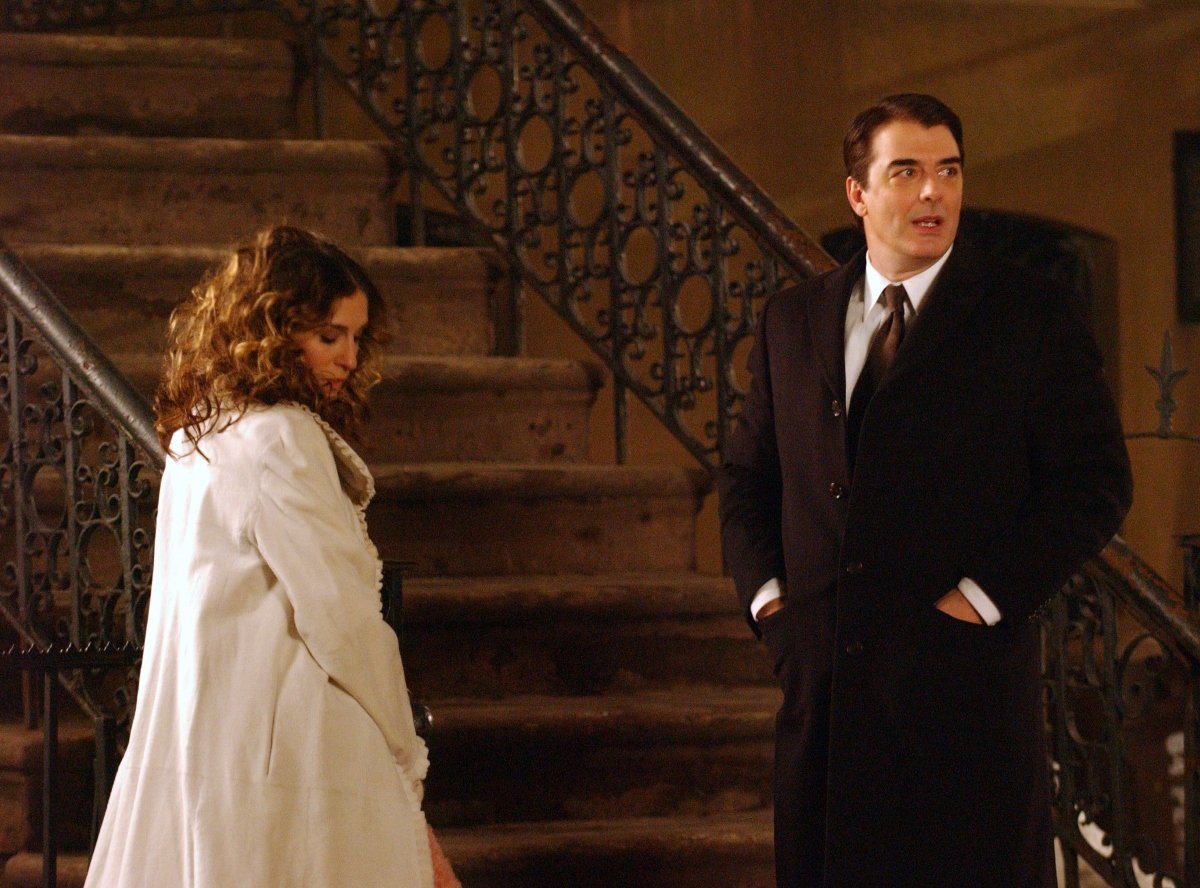 Chris Noth played Big in 'Sex and the City'
Though some fans became acquainted with Chris Noth from his days on Law & Order, for many, he'll always be remembered as Mr. Big on Sex and the City.
For years, viewers watched Big and Carrie play the on-again-off-again game, with some developing either a strong disdain or strong crush for the wealthy financier.
While Big was often selfish and immature, Carrie would always gravitate back to him, season after season, even when he was married. After the couple worked through their marital issues in the second Sex and the City film, it seemed like maybe there was ever-after hope for them.
Not anymore. Page Six reported Noth won't be returning to his role for the revival and neither will the actor who played Steve, Miranda Hobbes' husband. David Eigenberg is currently starring in NBC's Chicago Fire.
Will Big's absence make room for Carrie and Aidan or…
After spending years watching the foursome's love lives unfold, some fans never bought into the Carrie-Big relationship. But you know who some were rooting for? Aidan.
When the show aired, Aidan was the good-natured furniture maker who swept Carrie off her feet. And then she cheated on him, lost him, and wound up with Big years later. In the meantime, he married someone else and had kids.
But then in the SATC film, she ran into Aidan overseas and they shared a kiss. Obviously, there were some old feelings there, but what are the odds they bump into each other 10 years later and they're each single?
New 'And Just Like That' focuses on the friendship
HBO Max plans to release the reboot And Just Like That as a 10-episode limited series with Sarah Jessica Parker as one of the executive producers. According to a logline for the show, it will follow the women as they navigate life in their 50s.
"The series will follow Carrie, Miranda and Charlotte as they navigate the journey from the complicated reality of life and friendship in their 30s to the even more complicated reality of life and friendship in their 50s."
It should be noted that Candace Bushnell published a book in 2019 titled Is There Still Sex in the City? that explores the core friend group's experiences with dating younger men (cubbing), cosmetic surgery, and Tinder. Along with that, there are themes of family, divorce, and loss.
Carrie, Miranda, and Charlotte's lives may or may not include serious romantic interests this time around, but it will be interesting to see which characters from the past will pop up. With Miranda and Carrie out in the world as singletons, it's anyone's game.