'Sex and the City' Creator Darren Star Is Glad He Isn't Doing Revival Series for 1 Reason
Sex and the City is one of the most beloved shows in TV history. The series created by Darren Star chronicled the lives and loves of four New York City women: Carrie Bradshaw (Sarah Jessica Parker), Samantha Jones (Kim Cattrall), Miranda Hobbes (Cynthia Nixon), and Charlotte York (Kristin Davis). It ran for six seasons on HBO before ending in 2004. But a revival series is now in the works.
Titled And Just Like That…, the series will focus on Carrie, Miranda, and Charlotte as they navigate life as glamorous 50-somethings. Unlike the original show, Star won't be involved this time — and for one reason in particular.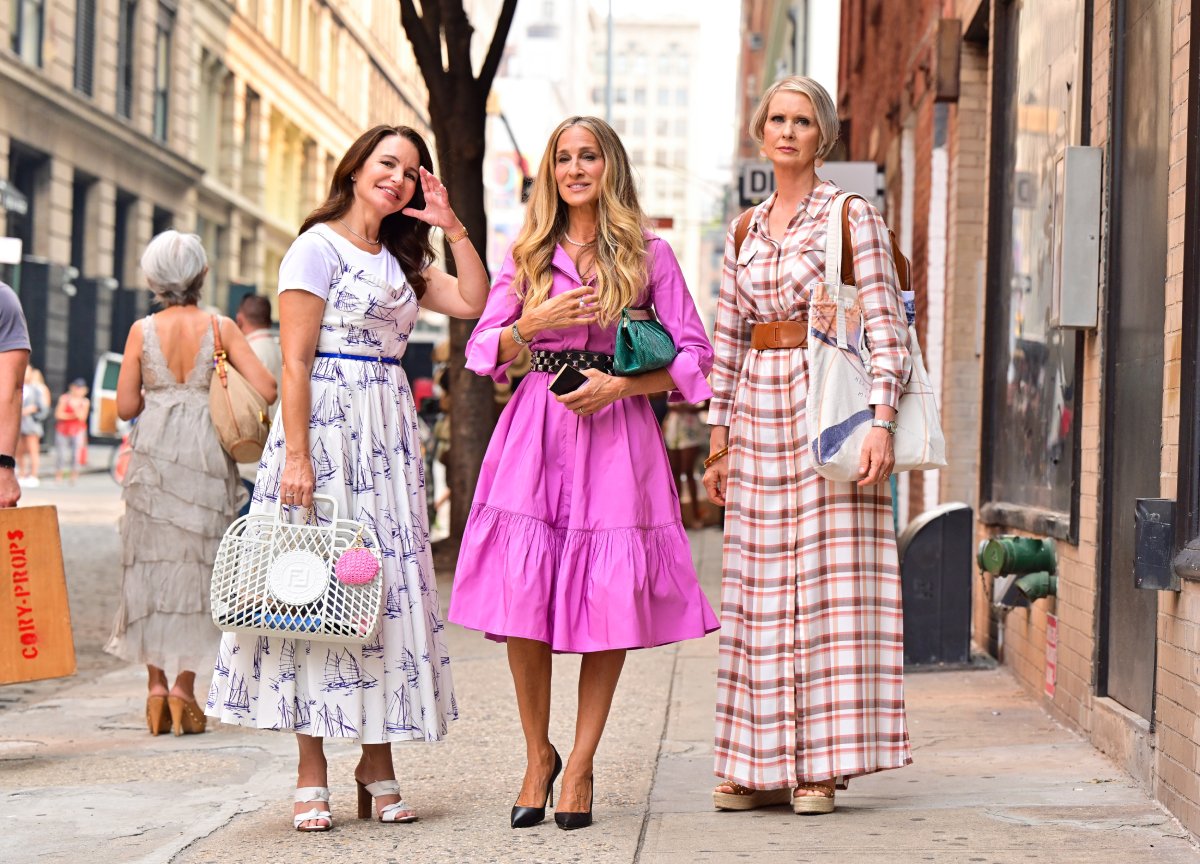 What is 'And Just Like That…?'
Announced in January, And Just Like That… will center the three friends "as they navigate the journey from the complicated reality of life and friendship in their 30s to the even more complicated reality of life and friendship in their 50s," per The Hollywood Reporter.
"You know, who are they in this world now?" Parker teased to Vanity Fair. "Have they adapted? What part have they played? Where have they fallen short as women, as friends, and how are they finding their way? Did they move with momentum? Are they like some people who are confused, threatened, nervous [by what's happening in the world]? I'm so curious and excited to see how the writers imagine these women today."
The show is now in progress, with production underway in New York.
RELATED: 'Sex and the City': The 3 Stars of the Reboot Will Make More per Episode Than the Cast of 'Friends'
Darren Star isn't part of 'And Just Like That…'
As far as the reason Star isn't involved in the show, he told The Hollywood Reporter that it partly has to do with his schedule.
"I can't do the next chapter of Sex and the City because I'm doing new shows," said Star, who is also the creator of series such as Emily in Paris and Younger. "And it's amazing that those stories will continue to be told — I love all the talented people who are working on it and, for the audience, I think that's fantastic — but I know what my bandwidth allows me to do, and it allows me to do what I'm doing now."
Asked if he's bummed at all about not being able to continue Sex and the City, Star insisted he isn't.
"I'm happy that those who want to do it are doing it, but if it were up to me, I wouldn't do it because it's not what's moving me right now.," he explained. "What's moving me are the new things — I'm always about, like, what's next?"
One of his next projects is a comedy called Uncoupled, which Netflix picked up in May. According to Deadline, the show follows a man in his 40s as he jumps back into the dating game after being left by his husband of 17 years. No release date for Uncoupled has been announced as of writing, but Deadline reported that filming would begin later in 2021.
RELATED: Darren Star Shares the One Topic That Was Too Taboo for 'Sex and the City'
When does 'And Just Like That…' come out?
There's also no known release date for And Just Like That…, but Parade reports that it could come out as early as 2021. Be sure to check back in with Showbiz Cheat Sheet for details as they surface.