'Sex and the City': Did the Series Rely Too Heavily on Stereotypes?
Blair Underwood may be well known for his work on When They See Us and Dear White People, but before all of that, Underwood took on the role of steamy Dr. Robert Leeds on Sex and the City. His story arc may have been short-lived, but he certainly made an impression on fans of the series. It almost didn't happen, though. Underwood was offered a completely different role on the show, but he turned it down because it was too stereotypical. He isn't the first person to point out the stereotypes employed in the show. In fact, it happened many times.
Underwood almost played a record executive
Seasons before he took on the role of Dr. Leeds, Underwood was offered the part of Chivon Williams. Chivon, who was introduced to the gang when they stopped by his sister's restaurant for dinner, was a record executive who ends up briefly dating Samantha Jones.
Underwood turned down the part because he didn't like the stereotypical nature of it. Asio Highsmith ended up taking on the role. Highsmith is best known for his work in Zoolander. He has not added an acting credit to his resume since 2002, according to IMDB.
When Underwood was offered the role of Chivon, he told the production company he wasn't interested, because it focused too much on the "curiosity" of dating a black man. Underwood told producers that he had no interest in playing a role that pushed race so hard. It took a couple more years, but eventually, they came back to him.
Sex and the City has been criticized for stereotyping often
While Sex and the City was wildy popular during its initial run, the series was not without its critics. In fact, the series was called out several times over the years for its reliance on stereotypes. If you look closely, you may have noticed that even the long-term supporting characters were not spared from stereotyping. Stanford's character is a perfect example. The main characters didn't escape unscathed either.
Cynthia Nixon, who took on the role of Miranda, noted that the first movie's cheating premise greatly bothered her. Miranda's career was primarily blamed for her husband, Steve Brady's cheating notes Harper's Bazaar. It was not the first time that the career-focused Miranda was blamed for her inability to keep a man.
The show also lacked men and women of color in substantial roles
Critics have also argued that the series didn't offer significant parts to men and women of color. The Guardian notes that a person of color was never given a vital supporting role, and even when men and women of color were cast in the series, they were often stereotypical to the point of offensive.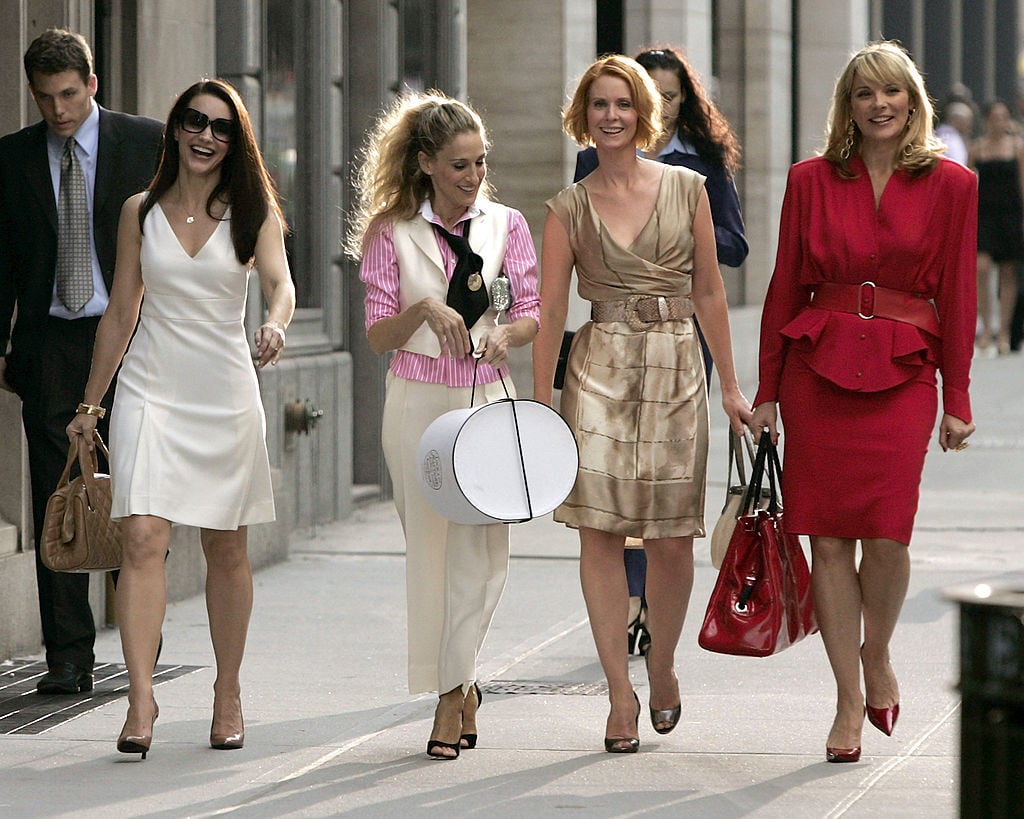 Micro-aggression also existed, argue critics, and the series, when watched closely, does tend to poke fun at more marginalized groups. The Guardian notes that terms like "ghetto gold" are thrown around freely. Sex and the City isn't the only series guilty of micro-aggression. Shows that were popular during the same time frame are also cited for their reliance on stereotyping certain groups. Gilmore Girls, for example, is often cited for its jokes at the expense of the LGBTQ community. Friends has been called out in the past for failing to cast men and women of color in substantial roles.