'Sex and the City': Do You Know How Many Proposals Were Featured on the Series?
For a show about four single women, Sex and the City fans experienced several proposals. During the series' six seasons and two movies, fans were treated to seven proposals between the show's four main characters, Carrie Bradshaw, Miranda Hobbs, Charlotte York, and Samantha Jones, and one of those ladies never experienced a marriage proposal.
Steve and Miranda proposed to each other, but only one stuck
Miranda and Steve Brady were relationship goals for many Sex and the City fans, but even their relationship had its ups and downs. In fact, their relationship was so on-again-off-again that there were two proposals during the course of their relationship. First, Steve proposed to Miranda when he found out she was having his baby. Miranda brutally rebuffed him, citing the fact that she would never say yes to a hand-me-down ring.
RELATED: 'Sex and the City': Was Miranda and Steve's Love Story The Most Realistic?
Several seasons later, though, Miranda proposed to Steve, and the pair married in a park in front of their closest friends. Neither proposal was particularly romantic, but Steve and Miranda's pragmatism struck a chord with fans.
Charlotte received two marriage proposals and proposed to herself once
Charlotte had the most proposals out of the main characters. She, technically, proposed to herself when she suggested she and Trey McDougal get married. Trey, regardless of how clueless he seemed during his time in Charlotte's life, must have recognized how unromantic the entire ordeal was, and kind of proposed to Charlotte in front of Tiffany and Co. recalls Vogue.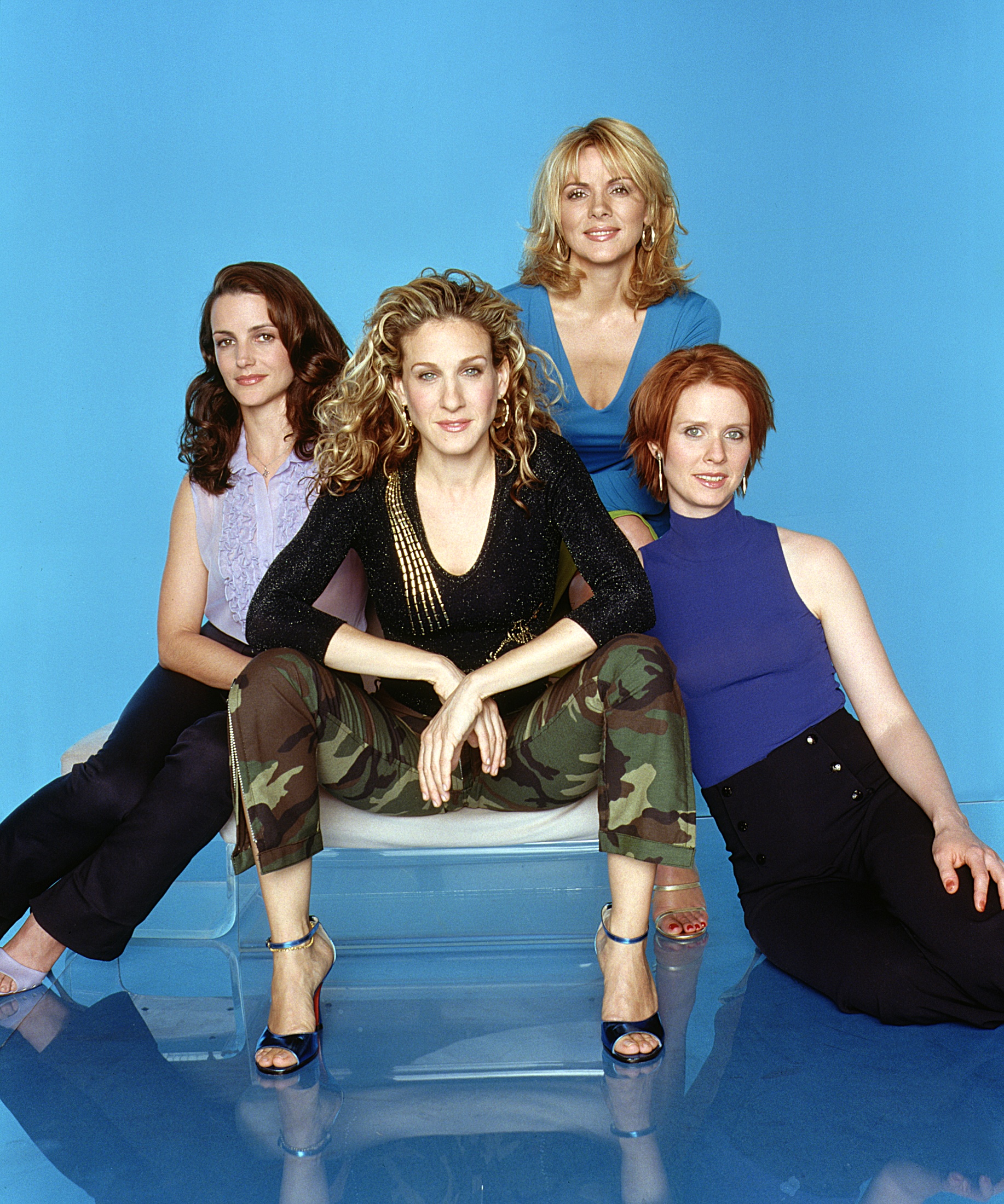 RELATED: 'Sex and the City': 3 Reasons Charlotte York Was The Absolute Worst
Charlotte's marriage to Trey didn't stick. The couple ended up divorced after a bumpy attempt at married life, but Charlotte's next great love was just around the corner. Harry proposed to Charlotte in front of a group at a single's mixer. Charlotte and Harry's romance is proof that opposites do attract, according to Sex and the City fans.
Carrie only received one marriage proposal during the show's original run
Carrie was only proposed to once during the show's original run, although two proposals happened during Sex and the City in its film form. Aidan Shaw asked Carrie to marry him in a low-key moment during a trip to walk the dog. While Carrie said yes, they never made it to the altar.
RELATED: Why 'Sex and the City' Fans Still Think Carrie Should've Ended up With Aidan
Mr. Big and Carrie ended up together at the end of the series, but a proposal didn't happen until the show was taken to the big screen. Mr. Big asked Carrie to marry him over dinner one night, but the proposal was a huge let down to fans. The second proposal was an impromptu decision after the pair spent a lot of time apart. That proposal stuck, and the couple married in a quiet ceremony at City Hall.