'Sex and the City' Fans React After Alleged Revival Plot Leak About Mr. Big
Of all the upcoming reboots and revivals, the Sex and the City offshoot And Just Like That… is definitely one of the most anticipated. Starring Sarah Jessica Parker, Cynthia Nixon, and Kristin Davis, the series will follow your favorite three friends in the next stage of their lives. While HBO Max has not shared the exact storyline, an Internet rumor says it revolves around the death of a major character.
[Spoiler alert: This article might contain a spoiler for the upcoming 'Sex and the City' revival 'And Just Like That….']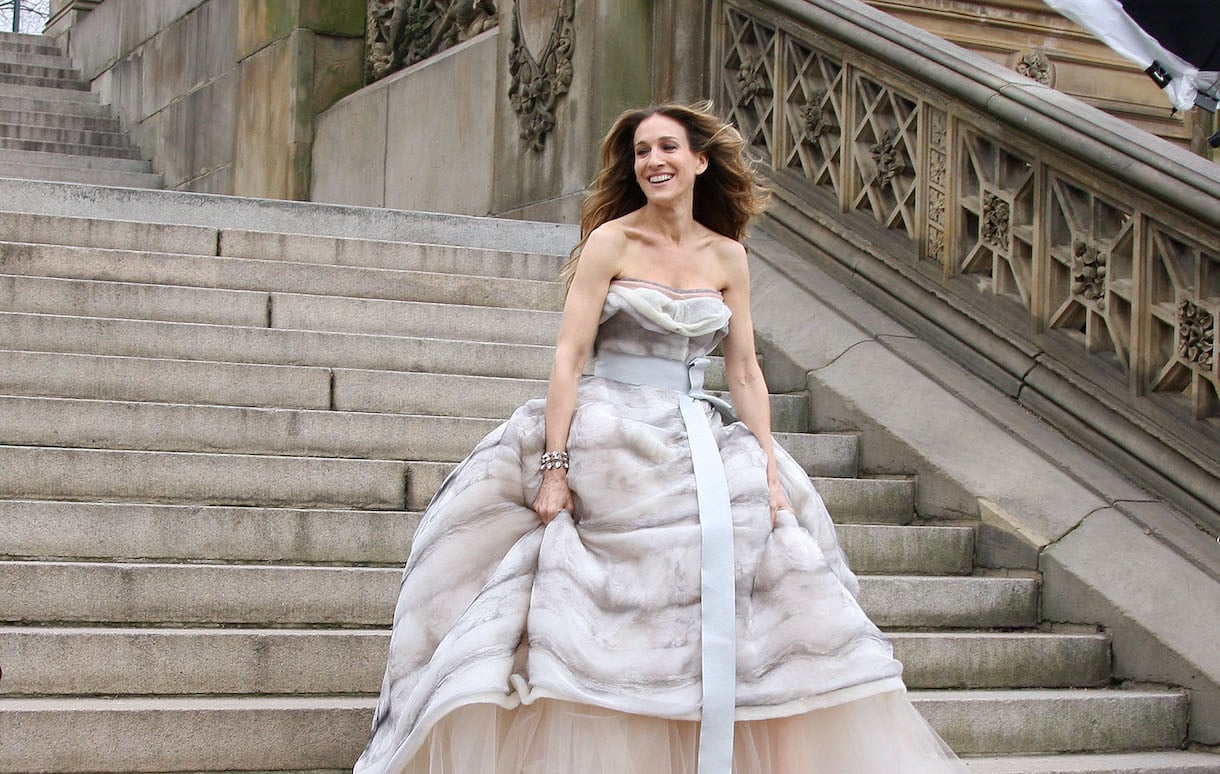 The 'Sex and the City' reboot is finally in the works
It's taken over a decade to get another Sex and the City project going, following the underwhelming second movie in 2010. But eventually, it came together. Announced in January 2021, And Just Like That… focuses on Carrie Bradshaw, Miranda Hobbes, and Charlotte York as 50-something women in New York City. Their fourth friend, Samantha Jones, will not be featured due to Kim Cattrall's decision to not be involved.
No release date for And Just Like That… has not been announced, as of writing, but the expectation is that it'll arrive sometime in 2022.
As production on the reboot ramps up, leaks are coming out
With production on And Just Like That… underway in New York, leaks have started to hit social media. Among them is the return of Bridget Moynahan's Natasha and an alleged photo of the script showing problems between Carrie and Mr. Big. There's also the rumor that Big will die in And Just Like That….
It's a claim that first popped up in February on the Instagram gossip page Deuxmoi. Some readers felt it was a possibility, especially because Chris Noth (Mr. Big) hadn't been announced for the revival at the time. But that theory seemed to die after he was confirmed for the cast.
Then Deuxmoi shared another blind item in July claiming Big really does die in the show. He allegedly succumbs to a heart attack, "leaving Carrie a single lady once again in NYC."
"They all tried to keep it hush hush but it's also why we haven't really seen shots of him on set I'm sure!" the insider claimed. "And probably why his ex-wife is there too."
The rumor has not been confirmed or denied, but fans weighed in with their thoughts anyway.
The claim about Mr. Big's death in the 'Sex and the City' reboot generated many reactions online
Knowing all they've been through, from Big repeatedly breaking Carrie's heart to finally getting it together, fans can't believe that he could be killed off like this.
"I hate that they're gonna kill him. It's so lazy," one fan wrote on Reddit.
"Me too," said another.
Others connected his alleged death to the return of Natasha.
"IF BIG DIES, NATASHA COULD BE MAKING A CAMEO AT THE FUNERAL!! Sorry for the caps but I've been trying to figure out how she'll fit in to the reboot and this is now what makes the most sense," read one comment.
"I'm 100% behind this theory," a second person wrote. "I think Big dies and his assets are being split between Carrie, Natasha, and his first wife."
But someone else had a different take.
"So – My theory is Big doesn't die – but he has an affair with Natasha," they said. "I know it sounds crazy, but thinking about it, it could be a full circle moment. That leads to the divorce. But I also think that Big and Carrie could be divorced BEFORE the show starting. So we are seeing more of an aftermath. Haven't we all been through enough of the Carrie / Big stuff?"
Yeah, it would definitely be a shocker if Big died, but life can be unexpected like that. We guess we'll find out when the show makes it to the air.