'Sex and the City': Gilles Marini Reveals Surprising Details About His Famous Nude Shower Scene
As chatter about the newest Sex and the City project continues on the internet, fans are reminded of memorable moments from the first two films.
There was Charlotte's poo catastrophe at the resort in Mexico, Carrie as the jilted bride, the ladies fleeing Abu Dhabi, and Samantha watching her neighbor Dante in an outdoor shower.
Because of that scene, people wanted to know more about Gilles Marini, the actor who bared all in the buzzworthy movie.
Marini has since gone on to star in other films and TV series including Brothers and Sisters, but that shower scene will forever be attached to him. He recently shared some behind-the-scenes details about shooting those notoriously famous seconds for the movie.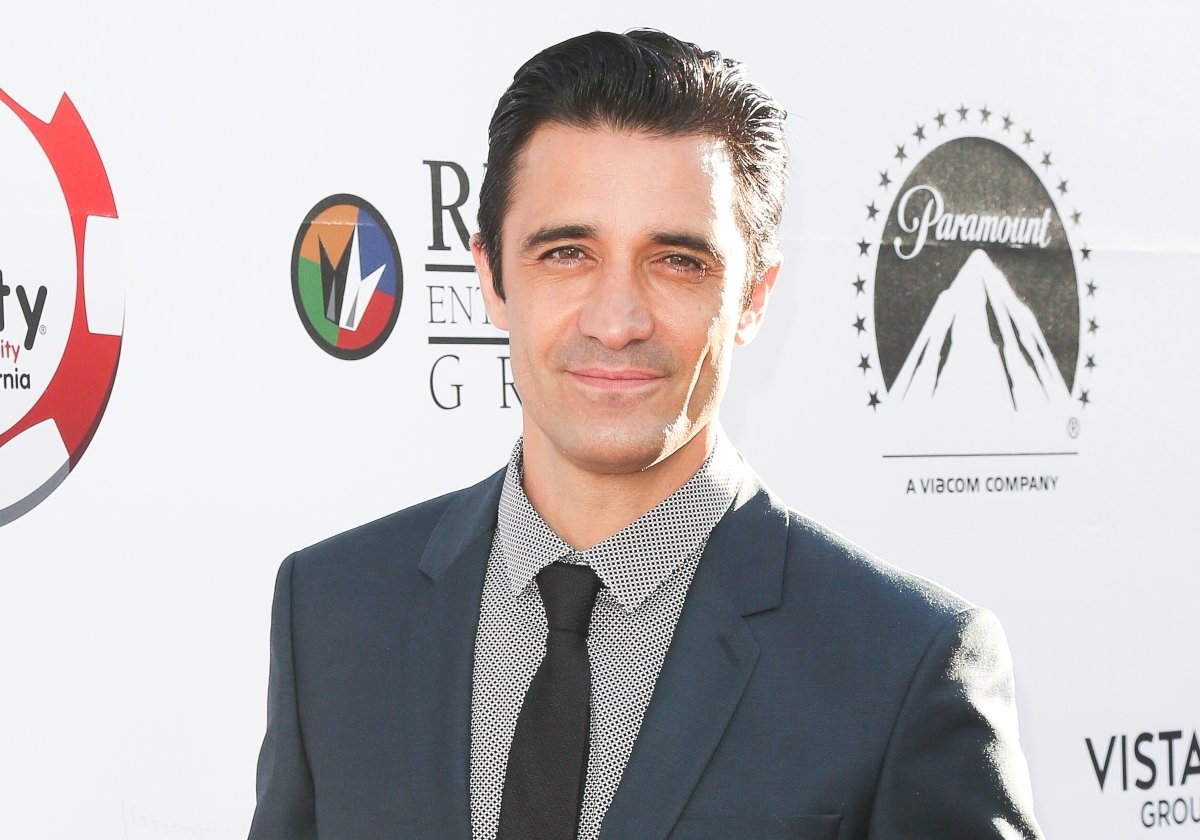 Gilles Marini's shower scene made Samantha go gaga
The first Sex and the City film was released in 2008 and featured Gilles Marini as Samantha Jones' sensual, lusty neighbor, Dante.
Fans may recall that Samantha moved to California to be with Smith as his acting career took off. She wound up spending most of her time alone because of their busy work schedules, and Dante's busy sex life brought out her voyeuristic curiosity.
Samantha fantasized about having a fling with Marini's Dante and one day, she went to get her dog from his deck and found him showering outside. Samantha's reaction to his nudity represented that of many women who were watching the movie in the theater. The gasps!
With her mouth agape, she managed to introduce herself and pick up the wayward dog. However, she got distracted by an offer of "Hey, wanna join me?" Samantha did not, but she scrambled away after doing a double take.
RELATED: Fans Loathe the 'Sex and the City' Movies More Than the Worst Ranked Episode of the Series
Marini says he remembers the water was freezing
Back in November, Marini was a guest on Studio 10 and discussed some of his career highlights, including working on Sex and the City with Kim Cattrall. Besides admitting that he's really shy, Marini revealed that he had to spend three to four hours in the shower for that scene.
He said he had to go back and forth to shoot it, and there's one thing he vividly remembers about it.
"I remember the water was freaking cold," Marini said. When host Craig Bennett expressed disbelief, Marini cracked a tell-tale joke. "Oh yeah, otherwise it would have been a different scene," he said. Fans can only imagine how different it would have turned out.
Marini's wife was caught off guard
When the SATC movie premiered in 2008, Marini made quite the splash. He did an interview with E! News at the time and shared that they shot multiple frontal takes while filming. What made the final cut was enough, but his wife still was not ready for the shock.
She went to see it with some friends and when she arrived home, she commented about seeing his private parts on display "in front of all those crazy women screaming in the movie theater."
Marini also assured the outlet that no doubles were used in the filming of the movie, and even the dog performed his own moves on cue.