'Sex and the City' Hid Sarah Jessica Parker's Pregnancy With the Perfect Carrie Bradshaw Accessory
From 1998-2003, Sarah Jessica Parker starred in HBO's hit series, Sex and the City. On the show, Parker played Carrie Bradshaw, a sassy and fashion-forward freelance writer who lives the glamorous New York City lifestyle, filled with shopping, great friends, and sexual escapades.
But unlike Bradshaw, who was often single and ready to party, Parker's real-life was a lot more settled. Not only was she happily married while filming the series, but Parker also fell pregnant with her first child in 2002, which was hidden from viewers' eyes during the fifth season of SATC.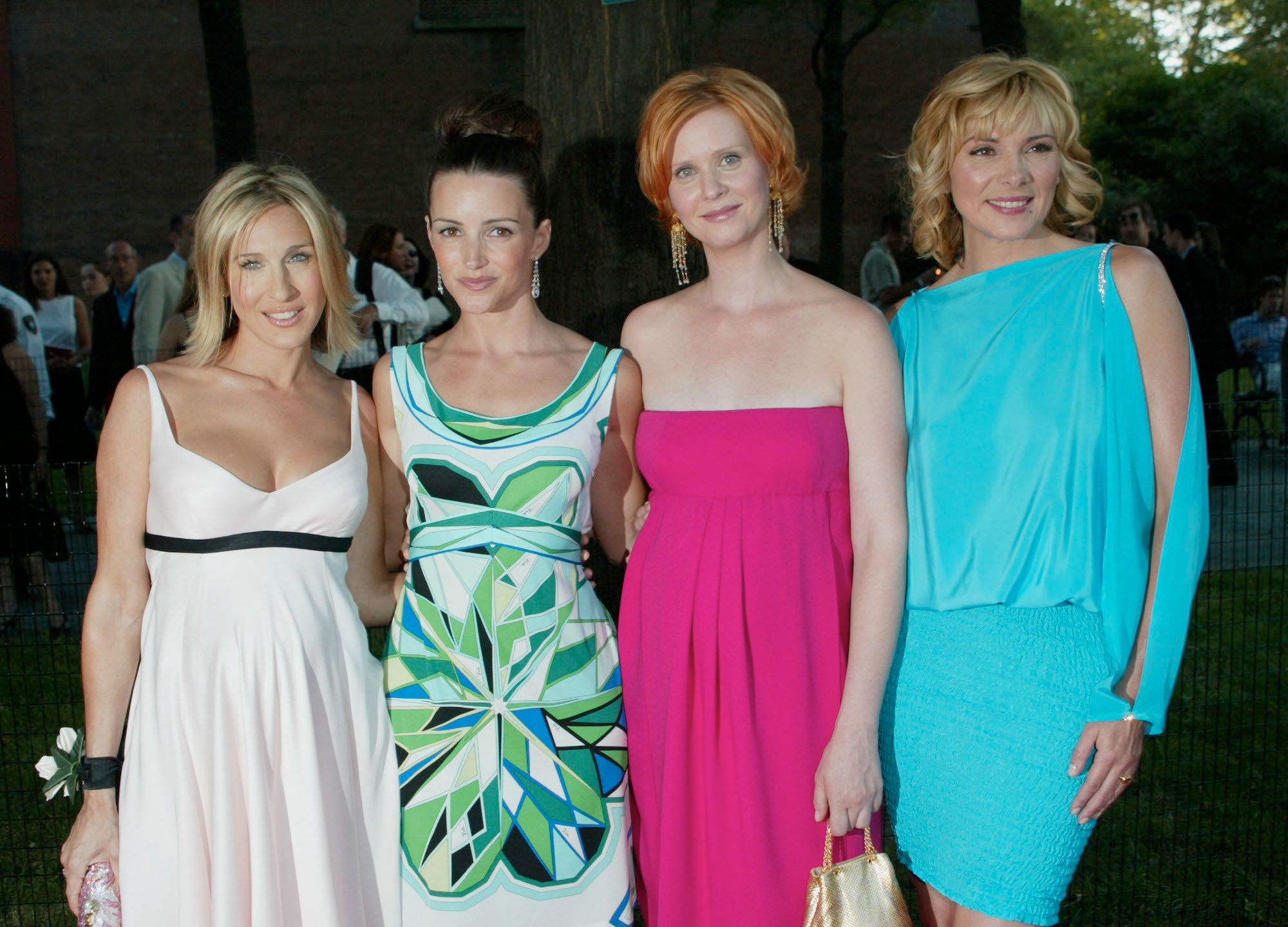 Both Cynthia Nixon and Sarah Jessica Parker were pregnant during Season 5 of 'Sex and the City'
Having a baby might not be have been in Carrie Bradshaw's life plans, but that doesn't mean it wasn't in Parker's.
Five years after she tied the knot with actor Matthew Broderick in 1997, Parker became pregnant with their first child. The actor learned she was having a baby right before filming for Season 5 of Sex and The City began — which is why the season was both delayed and cut short.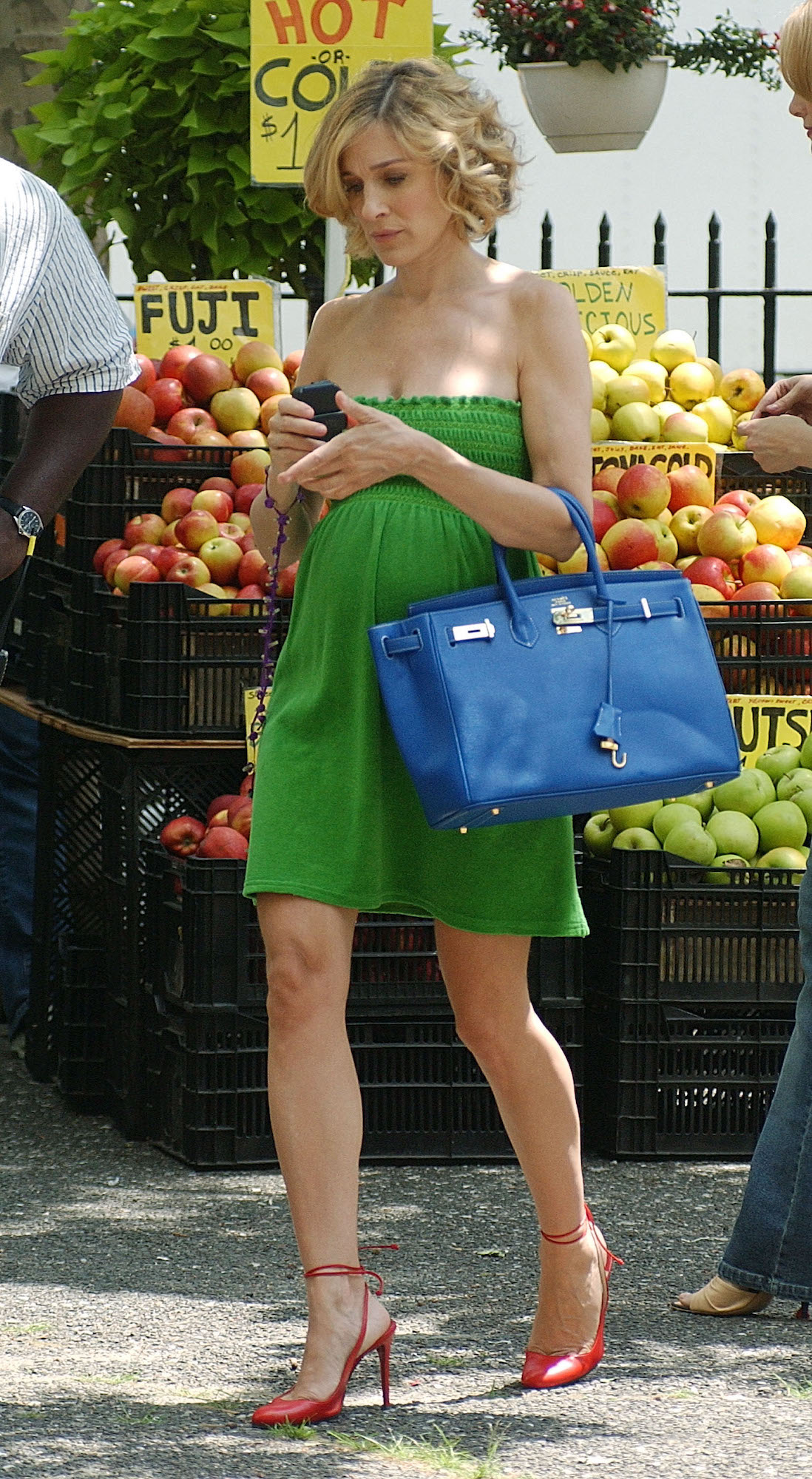 RELATED: 'Sex and the City' Had Different Endings for Carrie Bradshaw That Fans Would Have Hated
Ironically, Parker's co-star Cynthia Nixon (who played Miranda Hobbs on the show) was also expecting a baby off-screen during that time. But unlike Nixon, Parker's pregnancy wasn't written into her character's storyline.
Writers hid Sarah Jessica Parker's pregnancy using fashion
While SATC writers didn't have a problem writing Nixon's pregnancy into the series, they never even considered doing the same for Parker's.
Since Carrie Bradshaw wasn't the settle down type, writers felt that including Parker's pregnancy into the series would have been inauthentic for the character.
So instead of changing up Carrie's storyline, writers decided to hide the actor's pregnancy on the show — and came up with some pretty creative ways to make her baby bump go unnoticed.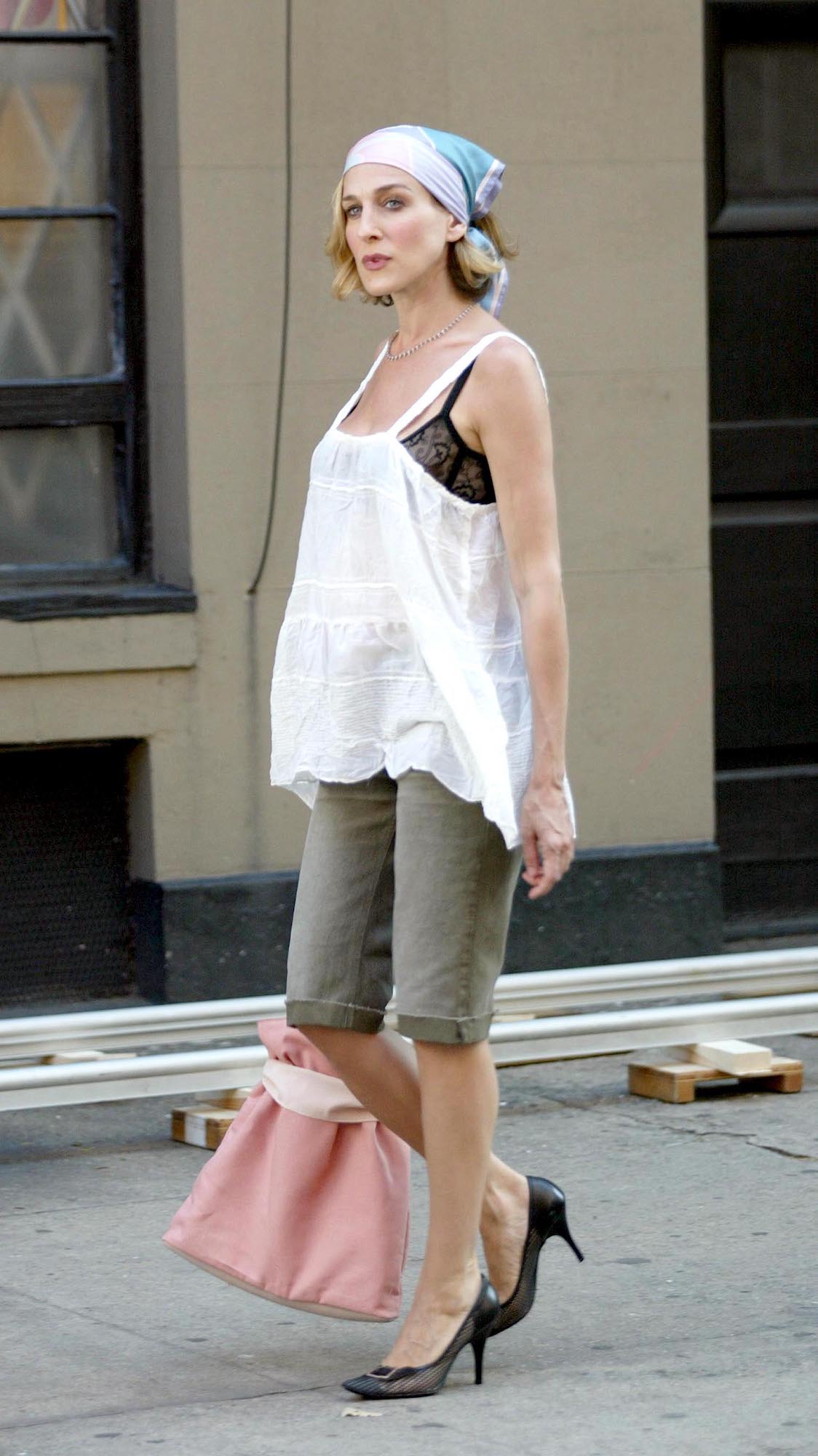 RELATED: 'Sex and the City': The Sad Reason John F. Kennedy Jr.'s Name Was Scrubbed From a Season 2 Episode
By having Parker wear baggy designer threads and cover up her growing belly with Birken bags, writers were able to mask her pregnancy in the eight episodes that aired that season.
Many believe Sarah Jessica Parker's newborn son made an appearance on 'Sex and the City'
One month after the last episode of Season 5 of Sex and the City aired, Parker's son, James Wilkie Broderick, was born on October 28, 2002.
Shortly after giving birth, Parker returned to work, but some seem to think that she didn't go back to the set alone.
Months following James' birth, rumors began to swirl that the newborn had made an appearance on SATC after many believed that Aidan Shaw's baby, Tate, was played by Parker's real-life child.
However, Parker set the record straight on this ongoing speculation on Instagram in May 2020, insisting that James did not baby Tate and has never appeared on SATC.