'Sex and the City': How Long Was Mr. Big and Natasha's Relationship?
In season 2 of Sex and the City, Mr. Big shocked Carrie Bradshaw and everyone else by announcing his engagement to a 26-year-old he met in Paris. The commitment-phobic Mr. Big had previously proclaimed that he would never get married again and had spent the better part of two years stringing Carrie along. Later, he admitted that the relationship with Natasha was just "simple." In the end, the marriage imploded, likely because the couple didn't get out of the honeymoon phase before tying the knot. So, just how long did Mr. Big and Natasha's relationship last?
How long did Mr. Big know Natasha before proposing?
Carrie and Mr. Big's relationship ended when he told her he needed to move to Paris for work. Initially, Carrie considered moving with him, but when Big suggested he didn't want her to move just for him, she ended the relationship. While the show rarely mentions the date in its episode, it's safe to assume Big's trip to Paris occurred sometime in the early spring. In the same episode, Charlotte York remarked that she was saving up to rent a house in the Hamptons. Miranda and Charlotte's clothing choices also indicate it had warmed up in New York City, which begins to happen in late March or early April most years.
Mr. Big's trip was supposed to last between six months to a year, but just five episodes later, Carrie and her posse ran into him and his new girlfriend in the Hamptons. That encounter likely occurred in late August, which would have been between four and five months after Mr. Big and Carrie end their relationship. In the following episode, Mr. Big revealed that he and Natasha were engaged, admitting they had been dating for five months in the process. The admission appears to have happened in the early fall, which means he hooked up with Natasha soon after arriving in Paris.
How long were the couple married before the affair began?
Mr. Big and Natasha's engagement party takes place in the same episode that Carrie met Mr. Big for lunch. It is assumed the pair married shortly after. Carrie ran into Mr. Big again at a launch party the following spring. In the season 3 episode, Mr. Big was already married, although Natasha didn't appear in the episode. Carrie was happily dating Aidan Shaw and had been for several weeks. In the following episode, presumed to take place a couple of weeks later, Mr. Big got drunk and revealed he would be leaving his wife. The exchange happened at the furniture expo, an event that Carrie said happened each spring. Later, when Carrie recounted the meeting with her friends, Samantha remarked that Mr. Big was dealing with the "seven-month itch."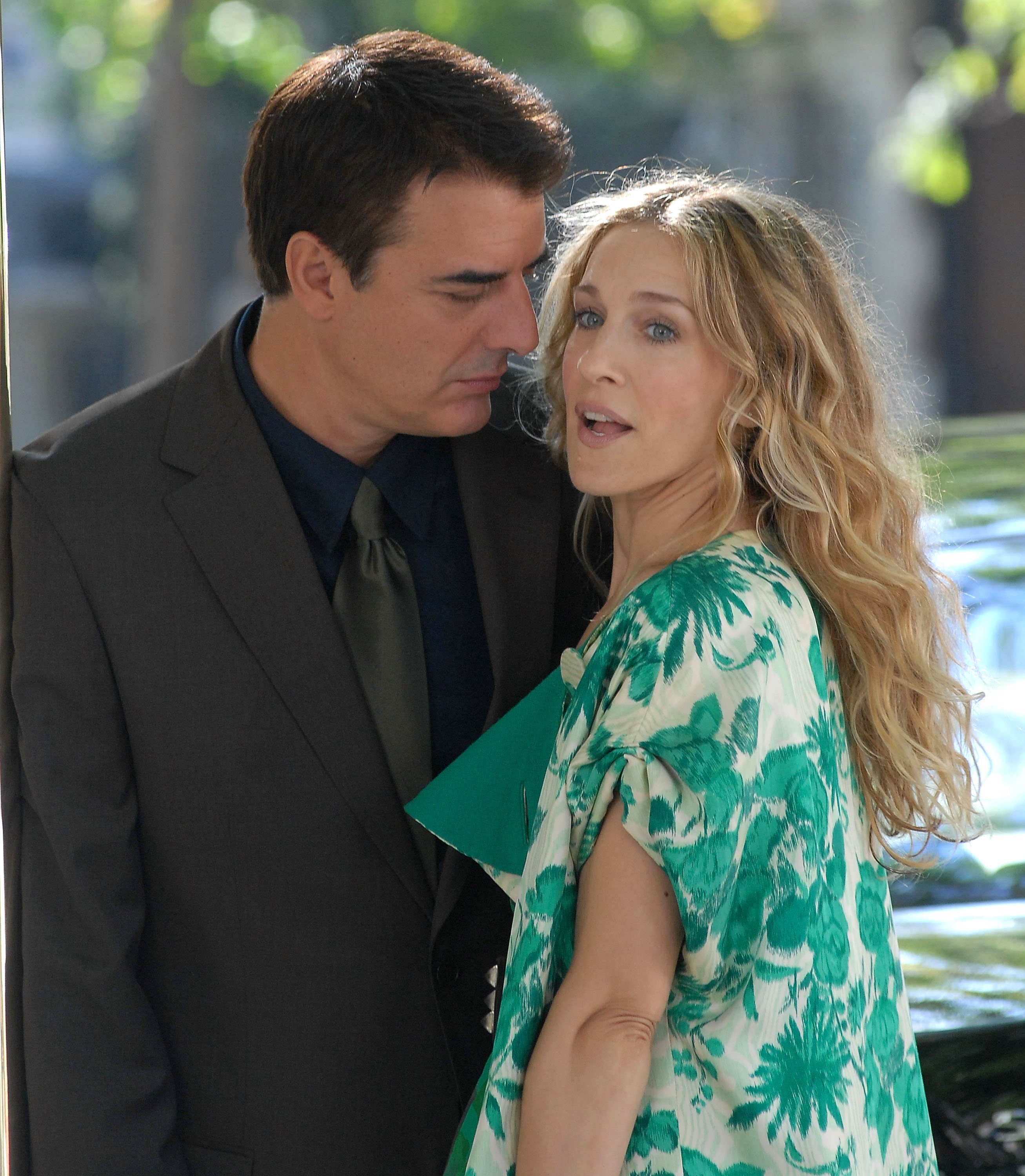 Since the affair started shortly after the furniture show, fans can assume that Mr. Big and Carrie slept together just seven or eight months after his wedding. If the timeline is correct, that means Mr. Big and Nathasha tied the knot in October, just six months after meeting.
When was their divorce finalized?
Fans were never given the opportunity to see Mr. Big and Natasha's divorce play out. What is known is that Natasha caught Carrie leaving the apartment she shared with Mr. Big after a mid-afternoon romp. In the episode, it's explained that Natasha had come home early from the Hamptons. Since Natasha was spending long weekends at the beach, you can assume the affair stretched into the summer. If Mr. Big and Carrie's tryst lasted around three months, Natasha would have found Carrie in the apartment sometime in June.
Carrie doesn't see Mr.Big again for a few months. In the interim, she traveled to Los Angeles and dated a store owner who lived with his parents. After ending things with Wade Adams, Carrie thought the affair with Big destroyed her karma and was the cause of a string of bad luck. Samantha told Carrie that she found out Mr. Big and Natasha had split up. Since Samantha and Carrie were headed to a party, later revealed to be held in an NYU dorm, it's safe to assume the couple split for good by the early fall. All told, Mr. Big and Natasha were in a relationship for just over a year by the time they called it quits for good. Their marriage likely never made it to their first wedding anniversary.