'Sex and the City': How Old Was Kim Cattrall in Season 1?
Who else but Kim Cattrall can master the role of Samantha Jones? But how old was the Canadian-born actor when she landed the role on 'Sex and the City'?
Kim Cattrall is a fan-favorite on Sex and the City. And one of the key elements to her character is that she is able to defy stereotypes about women who have reached a certain age. But how old is Cattrall in season 1 of Sex and the City?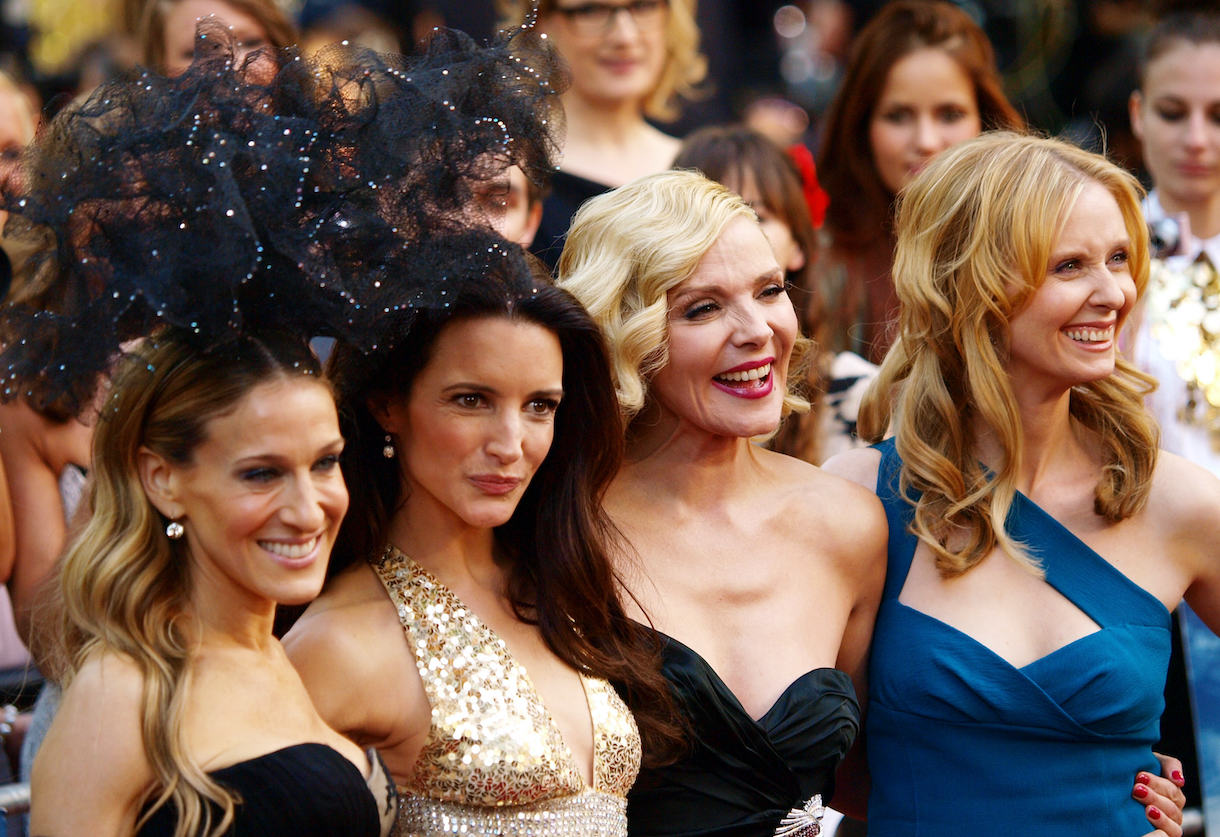 Samantha Jones was meant to be older than the other women on 'Sex and the City'
According to Darren Star, the Sex and the City producer, Samantha Jones was always meant to be a decade older than the other women. Initially, they cast an actor named Lou Thornton to play Samantha. Thornton was in her 30s, yet Star knew at once that she was too young to be playing the iconic role.
Instead, he wanted someone who was closer to Cattrall's age.
"There was someone different cast as Samantha," he told Deadline. "I didn't get a chance to know her — a wonderful woman named Lou Thornton. I don't know if she's still an actress anymore. The problem was that she was in her 30s, I think. And it was changing who Samantha was. Samantha was meant to be ten years older than the other girls, a totally different experience."
How old was Kim Cattrall in season 1 of 'Sex and the City'?
According to the Canadian-born actor, she was 41 at the start of the series. Initially, she planned to turn down the offer for the role of Samantha because she believed that she was "over the hill." But fortunately, the producer of the show convinced her otherwise. And overall, playing Samantha Jones helped her overcome her own insecurities with getting older in the entertainment industry.
"(Samantha Jones) helped me get through my 40s because when I started the show, I was 41," the actor told the Boston Herald.
"You know they always accuse Hollywood of ageism, but I found that I was doing that to myself," she continued. "Because I was really questioning if I could indeed play a woman who was that sexual. I'm not kidding you."
Does Kim Cattrall still talk to any of her 'Sex and the City' co-stars?
Sadly, Cattrall says that she doesn't keep in touch with any of her on-screen best friends. In real life, she says that her co-stars never call her up to ask how she is doing.
"They all have children, and I'm ten years older," she told Piers Morgan of her former co-stars. "The common ground is the series, and the series is over."
She goes on to say how "disappointing" it is that her castmates never reach out to her.
"It's disappointing," she said. "Nobody ever picks up the phone and tries to contact you, and say 'How are you doing?' You know, that would have been the way to handle it… It feels like a toxic relationship."
Cattrall goes on to say that she will never play the character of Samantha again. "For me, it's over," she says. "And it's over but without any regrets."