'Sex and the City': Kim Cattrall Once Accused Sarah Jessica Parker of 'Exploiting' a Family 'Tragedy'
For years, Kim Cattrall and Sarah Jessica Parker starred on Sex and the City together. However, rumors of a feud ran rampant throughout the time they appeared on the HBO show and the two Sex and the City movies.
On Jan. 10, HBO Max confirmed Parker, Cynthia Nixon, and Kristin Davis would appear in a revival of Sex and the City. Cattrall elected to not return to the franchise and will not be in the reboot. This decision has fans analyzing the supposed rocky relationship between Cattrall and Parker.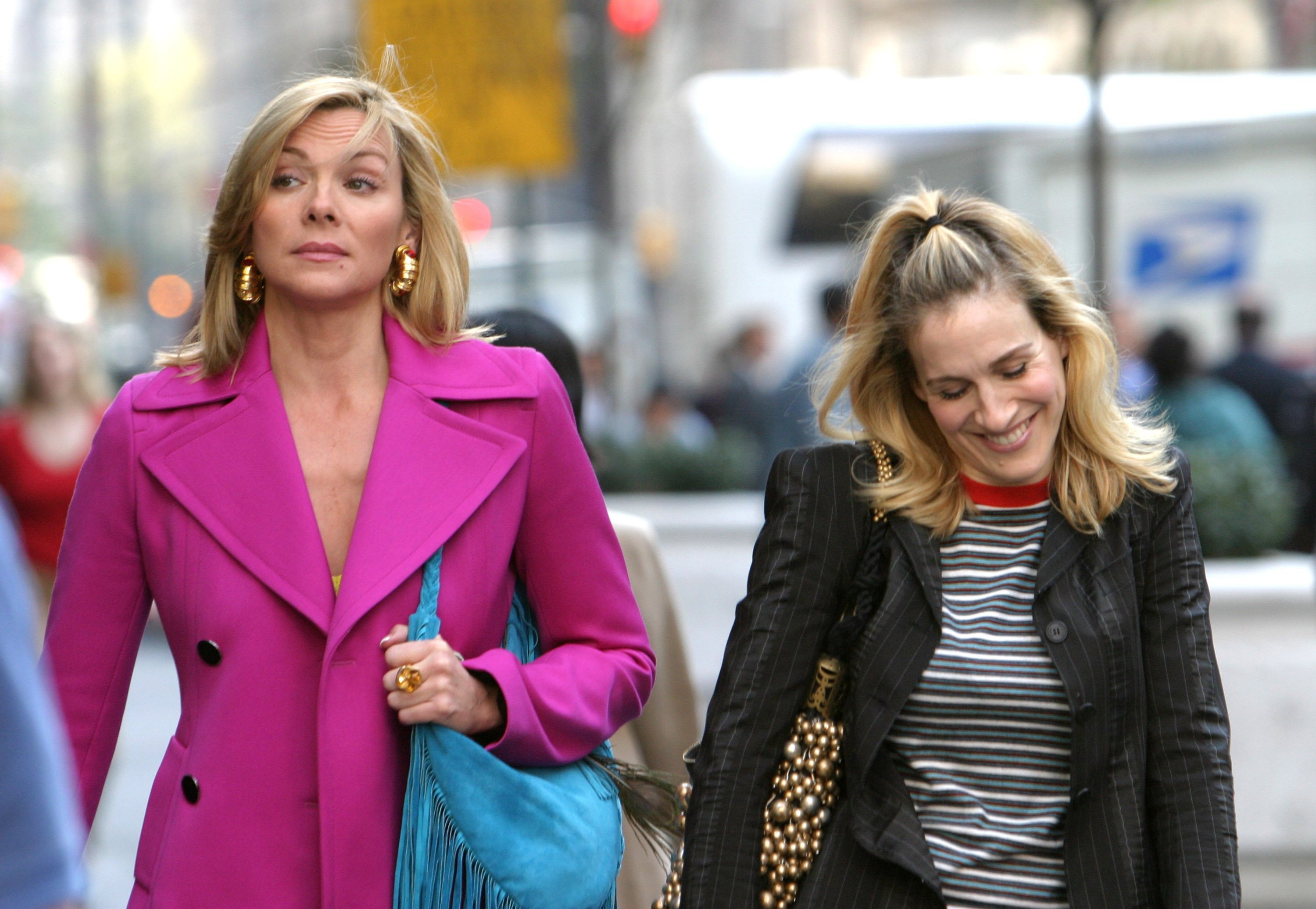 Kim Cattrall said she was not friends with her 'Sex and the City' co-stars
Sex and the City 2 premiered in 2010, and Cattrall repeatedly declined to take part in a third Sex and the City movie. In a 2017 interview on Piers Morgan's Life Stories, Cattrall admitted that she was not friends with her co-stars.
Parker then appeared on Watch What Happens Live With Andy Cohen in 2018 and revealed she was "heartbroken" about Cattrall's statement, saying:
"Just heartbroken. I mean, that whole week, you and I spoke about it endlessly, because I was just,  I don't know, I found it very upsetting because that's not the way I recall our experience. It's sad, but I always think that what ties us together was this singular experience. It was a professional experience, but it became personal because it was years and years of our lives, so I hope that that eclipses anything that's been recently spoken. That many years spent doing something so special that people had a connection with it is such a privilege."
RELATED: 'Sex and the City': Kim Cattrall Is Out of the Revival Series and New Characters Are In
Sarah Jessica Parker reached out to Kim Cattrall
In February 2018, Cattrall's brother died. Cattrall asked for privacy from fans on social media, while Parker publicly spoke about sending Cattrall condolences at Paley Center for Media's An Evening With the Cast of Divorce.
"If somebody in your life, whether you're in touch with them or not, [is] suffering for any reason, it's involuntary that you want to convey condolences or sadness or just let someone know you're thinking about them," Parker said according to Entertainment Tonight.
Kim Cattrall said Sarah Jessica Parker was 'exploiting' her brother's death
After Parker publicly spoke about reaching out to Cattrall despite their feud, Cattrall took to Instagram to share her side. According to Cattrall, Parker's condolences and public declarations were not appreciated.
RELATED: Kim Cattrall Once Revealed the Most Embarrassing Scene She Ever Filmed on 'Sex and the City'
In the Instagram post, Cattrall accused Parker of "exploiting" her family's personal "tragedy," writing:
"My Mom asked me today 'When will that @sarahjessicaparker, that hypocrite, leave you alone?' Your continuous reaching out is a painful reminder of how cruel you really were then and now. Let me make this VERY clear. (If I haven't already) You are not my family. You are not my friend. So I'm writing to tell you one last time to stop exploiting our tragedy in order to restore your 'nice girl' persona."
Throughout the years, Cattrall remained firm on her choice to not return to anything having to do with Sex and the City and declined to comment on her feud with Parker.