'Sex and the City': Kim Cattrall Says She 'Can't Bear to Watch' These Episodes
Kim Cattrall is flawless in her role as Samantha Jones on Sex and the City. But despite how revolutionary her character is, Cattrall admits that there are certain episodes of the series which she simply cannot watch. Keep reading to find out which episodes she is referring to.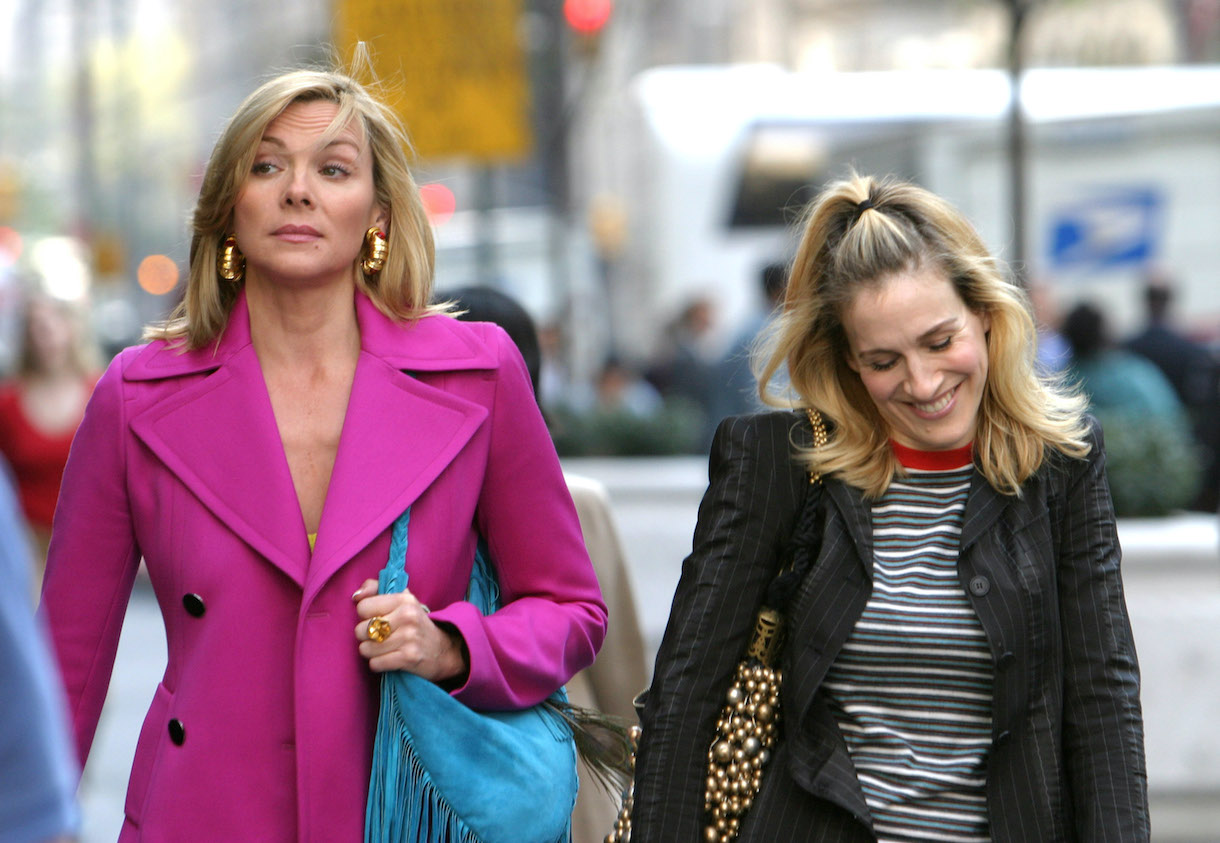 What is Kim Cattrall's favorite 'Samantha' moment in the series?
In an interview with Entertainment Weekly, Cattrall opened up about her favorite "Samantha Jones" moment on the HBO show.
"You know, I get a lot of fan mail about the cancer episode," she reveals. "I was nervous that, playing such an outrageous character, it might appear she doesn't have a lot going on in the sense of depth, and I also felt that they might use it as a punishment for someone who has lived so large and done so much and been so daring."
"The women, always in literature, if she goes that far out, she has to fall," Cattrall continues. "And I felt, 'Oh, is this payback for all of the excess.' And the way Michael wrote it was the antithesis of that. He wrote a woman going through a horrific episode in her life, dealing with it in uniquely her own way. When women come up to me and say," You got me through chemo," it's the greatest compliment I could ever receive. It means so much to me that people went through something as horrific as cancer, and then they could laugh at the same time. I thank Michael for that."
Kim Cattrall will not watch these 'Sex and the City' episodes
When Cattrall was asked if she watches the "cleaned-up" episodes of Sex and the City for syndication, the actor admits she can't stomach it.
"You know, I can't bear to," she admits. "I see glimpses. I think because I went into the looping room, the dubbing room, and instead of the f-word, you'd say friggin'. To me, the way Michael and Darren [Star] and Jenny Bix, and Cindy Chupack wrote was very musical, especially for my character. And I just remember fighting with it when we had to do the dubbing because it just didn't have the same rhythm. It just wasn't as real. And I did it, and I understand the benefits of it being on regular TV — it's reached a huge audience. The only downside to it is, it's not the real thing."
Kim Cattrall will not be returning for the 'Sex and the City' reboot, 'And Just Like That'
RELATED: 'Sex and the City': Kim Cattrall Says She 'Lost a Lot of Friends' From Playing Samantha Jones
It is well known by die-hard Sex and the City fans that Cattrall will not be returning for the Sex and the City reboot, premiering on HBO Max. As Cattrall has revealed, she felt bullied into making a third movie by the cast and crew.
"I went past the finish line playing Samantha Jones because I loved SATC," she said, according to Bazaar. "It was a blessing in so many ways, but after the second movie, I'd had enough. I couldn't understand why they wouldn't just replace me with another actress instead of wasting time bullying. No means no."