'Sex and the City': Kim Cattrall Didn't Want Smith Jerrod and Samantha Jones To End Up Together
Kim Cattrall is iconic in her role as Samantha Jones on Sex and the City. Samantha is one of the most revolutionary characters to ever grace our television screens. But according to the actor, she wasn't all too happy with her character's ending on Sex and the City. In her opinion, she doesn't think Samantha and Smith Jerrod should have ended up together in the series finale.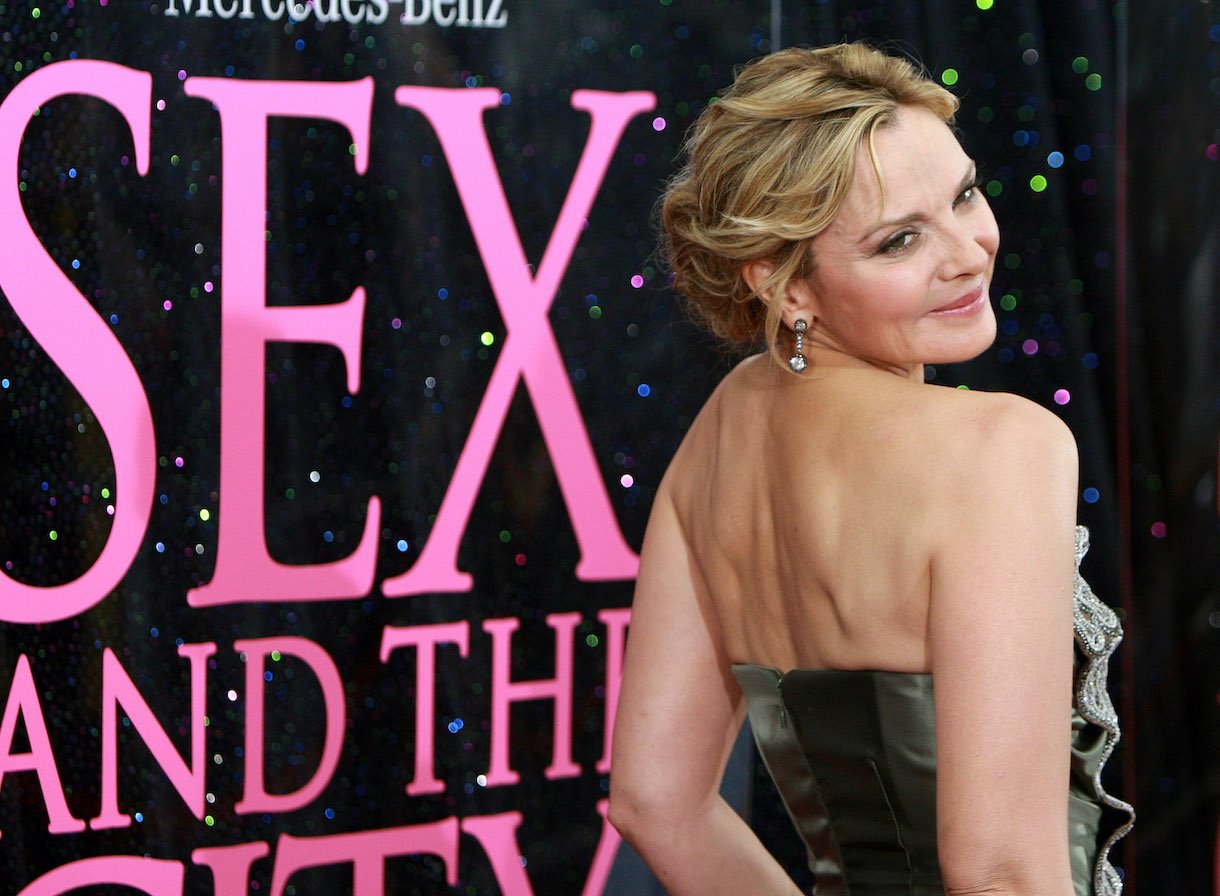 Kim Cattrall initially rejected her role as Samantha Jones on 'Sex and the City'
Before empowering female viewers across the globe with her role, Cattrall had initially turned down the offer to play the promiscuous PR woman. According to the book Sex and the City and Us, she originally had no interest in playing such a sexual character. This was mainly due to her feeling self-conscious about her age. Being in her 40s at the time, she had never seen a character her age play such a sexual character.
But Darren Star, the producer of the series, was convinced that she was destined for the role. He told her that no one else could play Samantha Jones. Finally, he managed to woo her and convinced Cattrall to take on the part.
Kim Cattrall didn't want Samantha Jones and Smith Jerrod to end up together
RELATED: 'Sex and the City': Chris Noth Thinks Mr. Big is Misunderstood by the Fandom
Many Sex and the City fans consider Smith Jerrod to be one of the greatest boyfriends on the series. He is exceptionally patient with Samantha, despite her blatant fear of monogamous relationships. The hunky model has been with her through thick and thin, including the challenging moments when Samantha gets breast cancer.
But despite how perfect of a boyfriend he is, Cattrall still didn't like the fact that they ended up together at the end of the series.
"But you know, at the end of the series, I was really skeptical that Michael (Patrick King) had left her in a monogamous relationship," said Cattrall in an interview with The Collider. "I knew that was not going to last that much. I so knew it! (laugh). And to see her trying to be somebody else really wrenched my heart. Poor girl. She gave up her business, her friends… She moved to the West Coast for a maaaaan? And he is not even that cute! (laugh)."
In the end, though, Cattrall got her wish because the two broke up in the movie, despite loving each other very much.
Smith Jerrod actor is 'Team Sarah' in the Kim Cattrall vs. Sarah Jessica Parker feud
There has been a longstanding feud between Cattrall and Sarah Jessica Parker. And while at first, the actors insisted that there was no feud, as time has passed, Cattrall has made some very public digs aimed at Parker.
But Cattrall's on-screen boyfriend on the series, Jason Lewis, is on Parker's side.
"I've made no secret of the fact I love Sarah, and she was only ever great to me, so I think the way she was treated was unfair," he says to Vogue, (referring to how Cattrall has publicly treated Parker.)
"I'm all about being nice, so if you can't say something nice, don't say it," he added. "I'm just sad the third movie never got to be made, as I would have loved to have been a part of it."