'Sex and the City': Kim Cattrall Gives an Update on Her Feud With Sarah Jessica Parker
Kim Cattrall's feud with Sarah Jessica Parker has gone on for years — where do they stand now?
Sex and the City fans are ready for Kim Cattrall and Sarah Jessica Parker to make up. As many know, the actors have been in a bitter feud that has raged for years and has prevented future SATC projects from coming out. Cattrall recently offered up (somewhat of) an update on their relationship, but unfortunately, her response isn't one that many people might've liked to hear.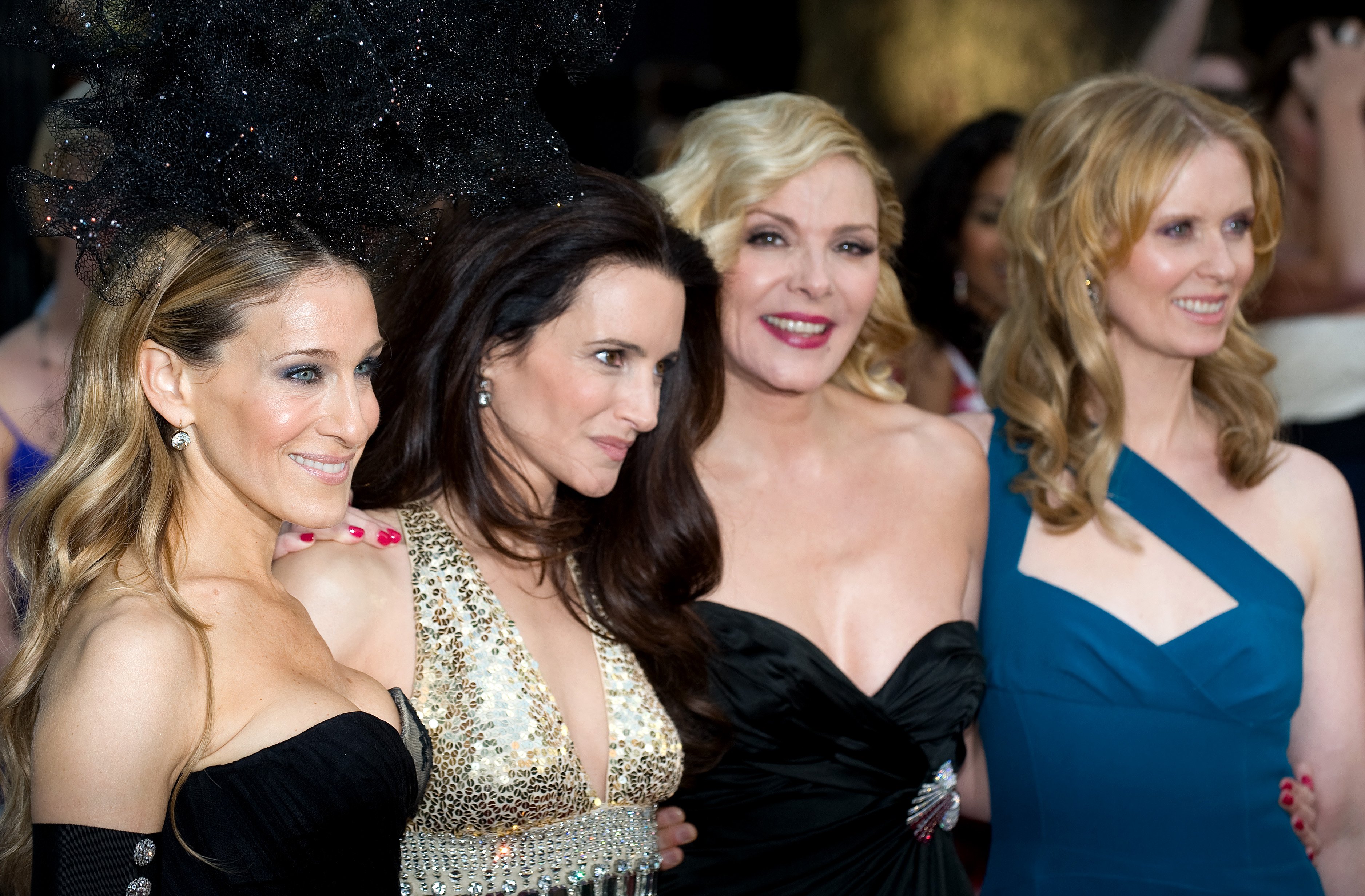 Inside Kim Cattrall's relationship and feud with Sarah Jessica Parker
For six seasons and in two movies, Cattrall starred as the independent, sexually liberated Samantha Jones while Parker played hopeless romantic Carrie Bradshaw. They were best friends, along with Charlotte York (Kristin Davis) and Miranda Hobbes (Cynthia Nixon). But it turns out that they weren't as close as their on-screen characters.
ELLE reports that problems began in 2004, when the show was in its sixth and final season, due to a salary dispute. In the years since, Cattrall has taken multiples jabs at Parker and complained about things that she interprets as snubs.
The drama peaked in 2018 when Cattrall snapped at Parker after Parker sent her condolences to Cattrall following the death of her brother. "I don't need your love and support at this tragic time @sarahjessicaparker," she wrote on Instagram. "My Mom asked me today 'When will that @sarahjessicaparker, that hypocrite, leave you alone?' Your continuous reaching out is a painful reminder of how cruel you really were then and now."
Parker said around the same time that she was "heartbroken" by the way Cattrall viewed their relationship because "that's not the way I recall our experience."
Things don't appear to be any better between Kim Cattrall and Sarah Jessica Parker
Speaking to The Los Angeles Times in an interview published on Sept. 21, Cattrall suggested that things have not improved between her and Parker. In fact, she didn't even care to address her, telling the interviewer that everything they wanted to know about their relationship lies in past reports.
"Everything is on Google, so I encourage you to Google it, about anything that I've said," she said. "I just feel that that was then, and when I look at what's going on around me, I just don't have any regrets."
That seems to mean that Cattrall also has not changed her mind about reprising her role for the much-wanted Sex and the City 3, which was supposed to include the death of Mr. Big. However, Cynthia Nixon recently suggested she was open to the idea of having Jones replaced.
She said on Watch What Happens Live With Andy Cohen that she also wouldn't mind seeing a woman of color join the show, which was faced criticism over the years for its lack of diversity.
There's no word on whether that will happen, but in the meantime, fans can watch Sex and the City on HBO Max.